Back to work safely in five steps
The COVID-19 figures are slowly but surely moving in the right direction. And vaccination (however slow) is also beginning to bear fruit. Although, this doesn't mean that we are completely rid of it or that we will soon be able to go back to work without any worries. COVID-19 is here to stay and that means that we will have to adapt our behaviour permanently. We will have to build these five things into our work routine: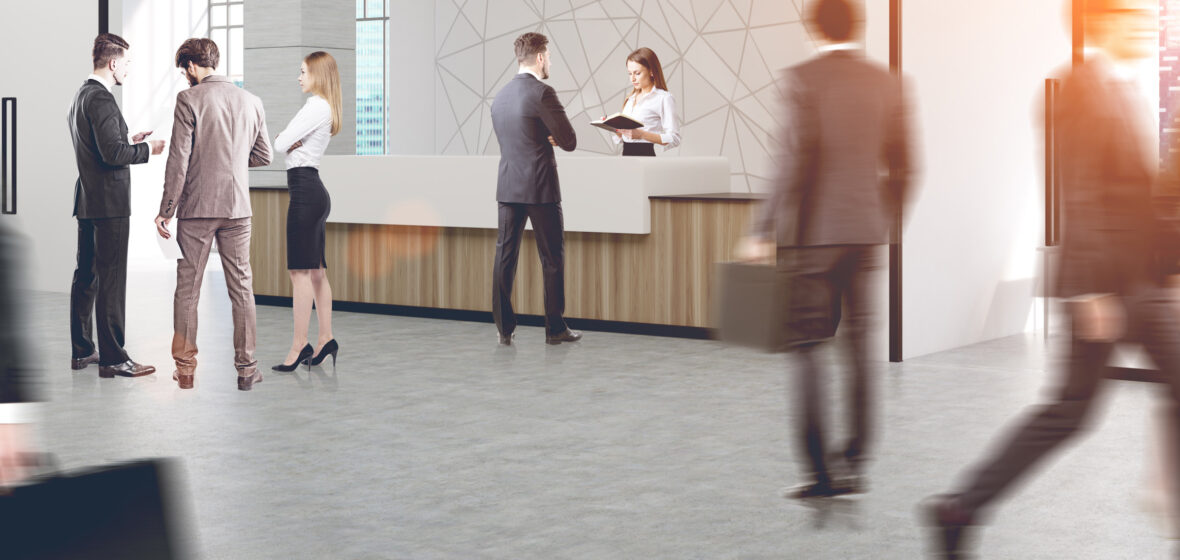 Step 1. Install a uniform safety protocol
By now, everyone is familiar with the recommendations on social distancing, hand hygiene, etc. Yet many employees and visitors still violate these rules repeatedly or simply forget them. So, once we can return to the workplace, it's crucial to remind everyone who comes into your company every day that they must respect the rules. But how? A receptionist is not able to explain this to everyone who comes in systematically. But a virtual receptionist lets you easily automate this process. All the way from the front door.
Step 2. Keep the workplace safe
Also needed in your daily safety protocol: asking employees and visitors the right questions, every day. Do you have any symptoms, are you feeling poorly, are you returning from a high-risk area? Employees who have to answer these questions think more about their own responsibility, the potential risks they carry, and their own role in the story. Whoever poses a risk will have their access temporarily suspended. A real receptionist will never be able to systematically ask these questions; the virtual receptionist does.
Step 3. Disinfecting your hands is mandatory!
Mandatory hand disinfection must also be part of your protocol. In many companies, the hand sanitiser is at the entrance, but a lot of people still treat it nonchalantly and it is precisely these people who are a danger to your work environment and can infect your employees.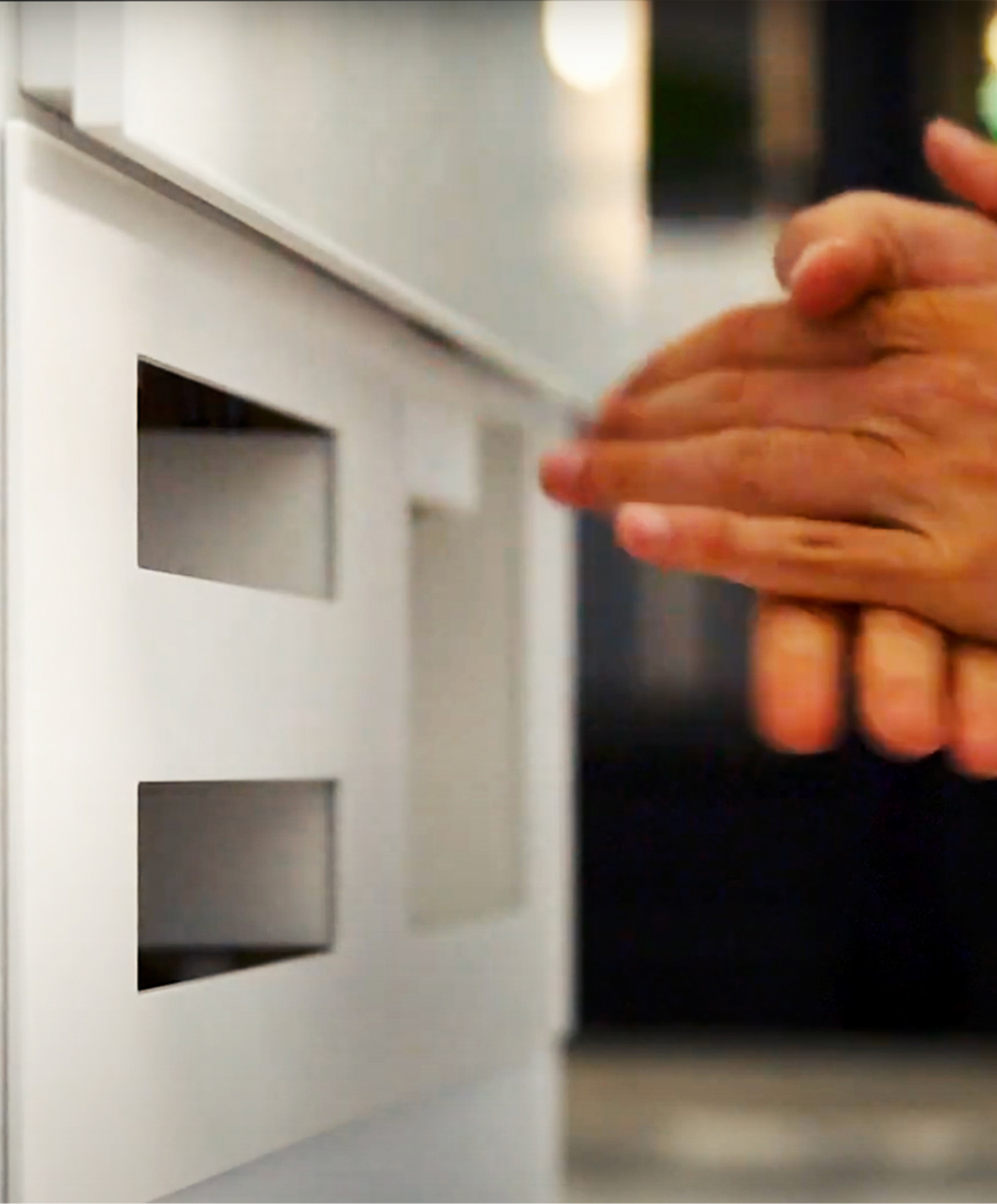 The same goes for taking people's temperature. As you may know, fever is still at the top of the list as a symptom during this pandemic. So you really don't want someone with a fever running around the workplace: you could be dealing with a super spreader. Privacy is often protected when it comes to taking people's temperature. But you can make this perfectly compliant with the privacy laws by not linking the temperature data to the identity of the user.
Step 4. Oblige people to respect the 1,5 m rule
After successfully completing the security protocol, and whenever your employees walk around in the office, it doesn't suffice to have them wear a mask: they also have to ventilate the rooms (preferably all the time) and respect the 1,5 m rule. You can find practical social distancing badges that give an alarm whenever you come too close. You will notice that this makes a lot of noise in the beginning, because people always come closer then they think. But they'll learn to keep the right distance and it'll become automatic. This is a small and relatively cheap tool that can make a huge difference.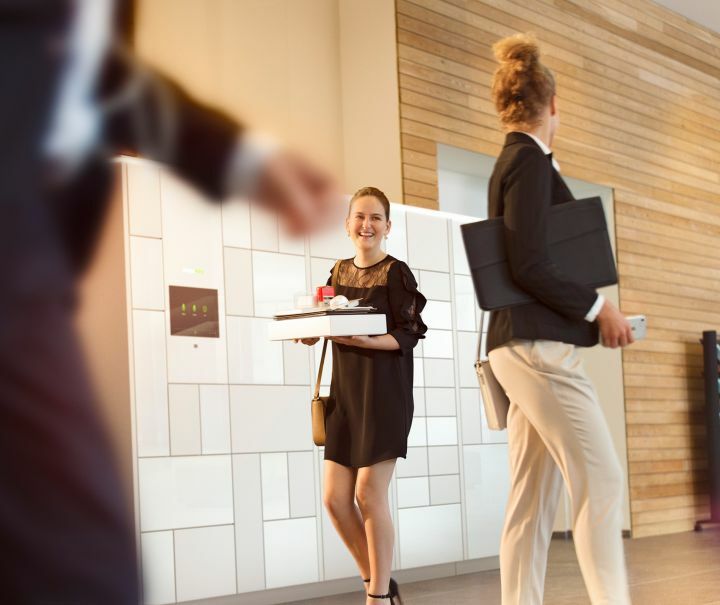 Step 5. Contactless deliveries, also a must

The final piece of your security protocol, and what is often forgotten, are contactless deliveries. It's not just about parcels and deliveries received at the office: the internal transfer between employees must also be contactless. After all, you can't hand over anything to each other without violating the 1.5 m rule… A virtual receptionist can facilitate all this. With the added advantage of it keeping track of parcels for those who work from home, or teleworkers being able to send something to colleagues in the office. They can pick it up when it suits them.
"I don't like investing during these difficult times…"
Most companies think that a safety protocol requires serious extra effort and investment. They understandably shy away from doing that in these difficult times. But strangely enough, it's just the opposite. The security protocol is just a small part of the virtual receptionist: this system has evolved so much nowadays that it automates all traditional reception tasks on top of that, saving companies a lot of time and money.