Contactless delivery becomes the new normal in companies
Once we can all return to the workplace, our business world will look very different as well. COVID-19 is here to stay. And that also means that tomorrow's company will have to handle receiving parcels and deliveries very differently. Contactless delivery will become the new normal in companies. But how do you best handle that as a company? How can you integrate this new normal? How do you keep it completely safe for everyone involved?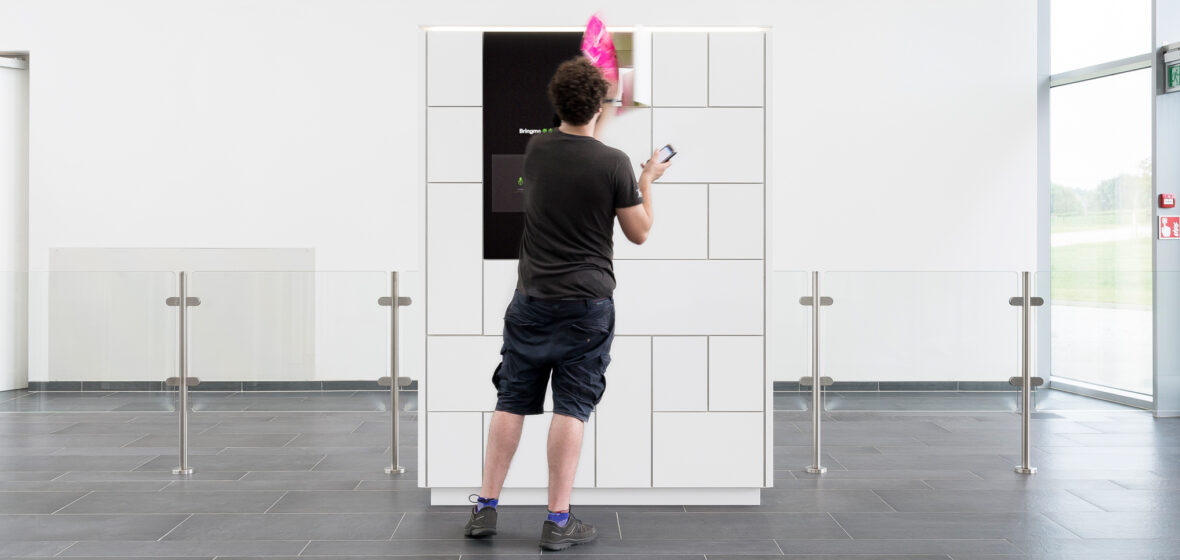 1. Make clear agreements with your couriers
Speak to all your couriers and make it clear to them that in future you will only accept contactless deliveries. The safest way to do this is through a virtual receptionist that avoids any physical intervention. Everything happens fully automatically: the smart bell allows couriers limited access, the smart desk provides a security protocol for visitors, the smart box receives packages and signs for receipt. So you keep it 100% contactless and safe. And not only that: you also save a lot of costs.
Download the roadmap to an efficient reception
2. Inform your suppliers and partners as well
Of course, other parties will also visit your reception desk for deliveries or collections: think of suppliers, meal delivery services, employees, customers, etc. You will have to work out a clear procedure for them, too, in which all parties involved are committed to only deliver without contact from now on.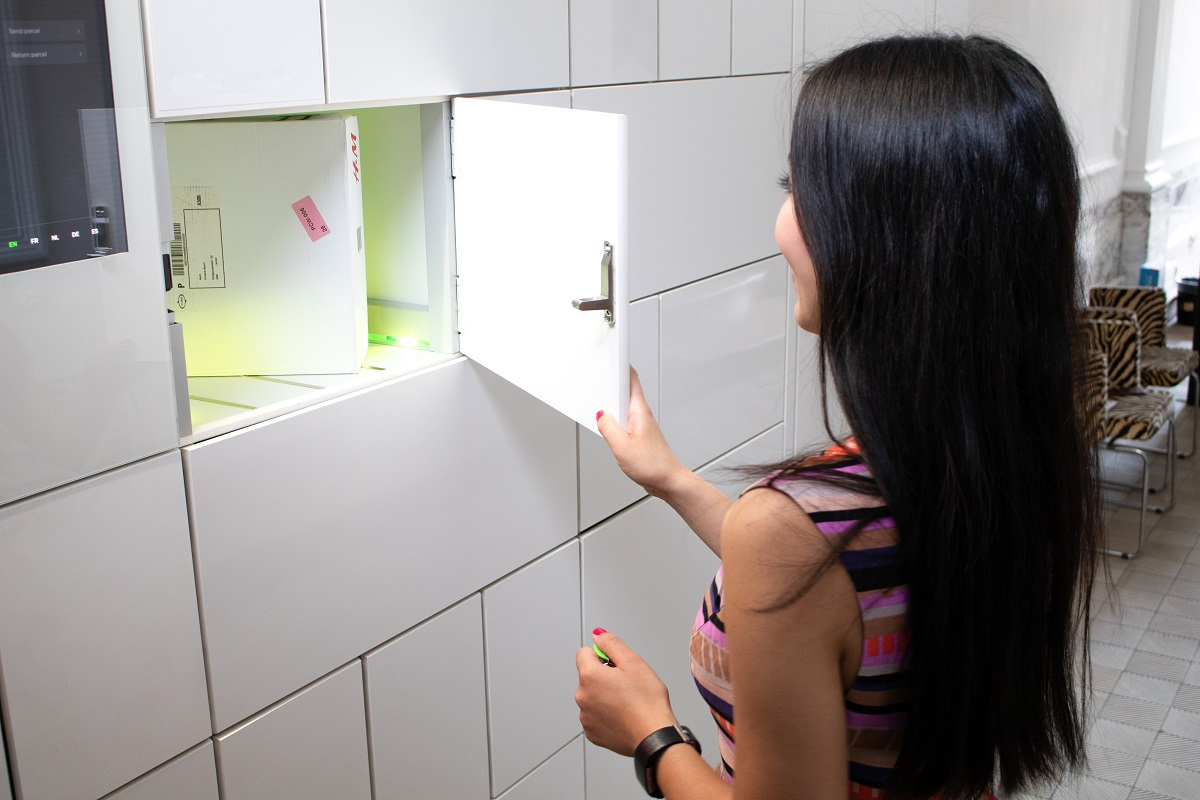 3. Give your employees clear instructions, too: only contactless is allowed!
Not only do you like to keep your employees safe: you also like to make them feel safe. That's why you need to provide clear preventive measures and a well-written, uniform safety protocol.
You can do this automatically with a virtual receptionist. Couriers can deliver without assistance from your reception employees. Employees receive a message with their personal QR code, which they can scan at the smart box to pick up their deliveries. This way, there will be no physical transfer at all. Mission accomplished!
4. Make contactless the new normal
The coronavirus has made us more aware that physical interactions involve risks. We shouldn't even be passing a 'common' flu on to each other. Reduce absenteeism during flu periods and virus spikes by encouraging employees to avoid unnecessary physical contact as much as possible too, for example, when they need to exchange documents and materials with each other. Provide exchange places and moments, or install a smart box.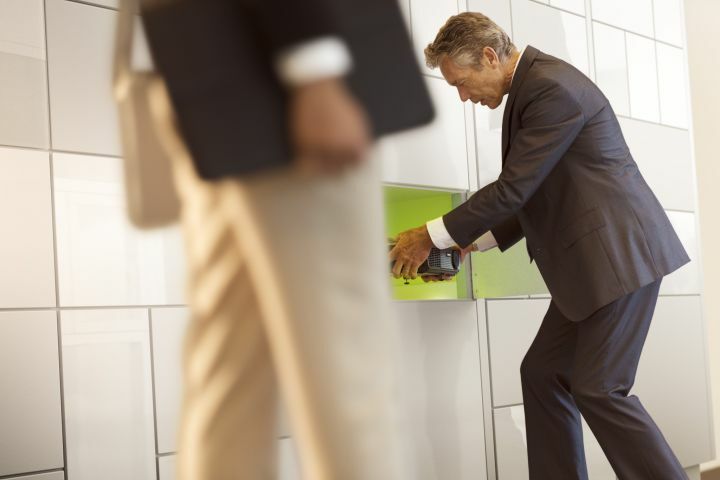 5. Contactless + optimal hygiene = a golden duo
Making all deliveries and exchanges contactless is one thing: the conditions must also be optimally hygienic.
If you have a virtual receptionist, you can rest assured: the hands-free dispenser and the antiviral action offer, in addition to contactless delivery, additional protection against bacteria and the transmission of viruses.