Coronavirus and newly built flats: changes to be made
"How virus-resistant is your project?" It is a question that real estate developers definitely did not expect before the coronavirus crisis. But we're living in a totally different world now. The coronavirus crisis has made it painfully clear that most residential complexes are neither designed nor equipped to prevent the spread of viruses. That's why it's high time for real estate professionals and architects to guide their projects into the new reality.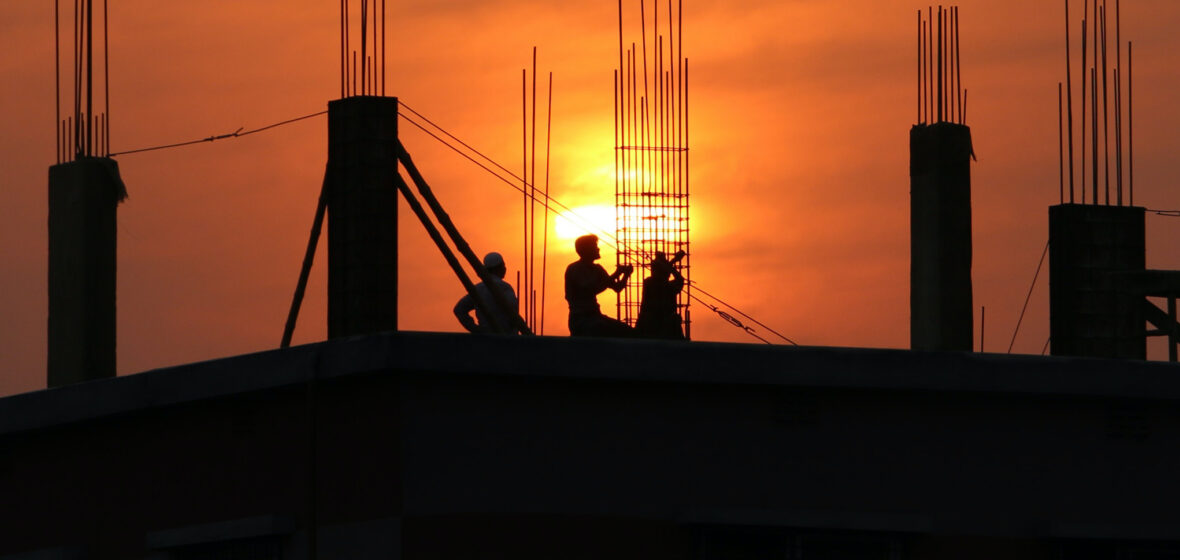 Buyers are asking some serious questions

It wasn't even a blip on our radars a few weeks ago. But today, the threshold to live communally has suddenly increased. Because how do you maintain 'social distancing' in a block of flats? What if residents have to be temporarily quarantined? And what about older residents, who are temporarily not allowed to receive visitors due to a virus outbreak? The answer is simple: use Bringme's digital concierge. This is a kind of all-in-one solution that arranges everything for residents and allows them to avoid physical contact. Welcome to the new normal!
Read the brochure about the digital concierge
Parcels are delivered contactless

From now on, your residents can receive their parcels without any form of physical contact: couriers simply deliver their parcel to the Bringme Box in the entrance hall. The box itself signs for receipt. As soon as the parcel is delivered, the residents receive a message. Oh yeah, they can return things contactless too. One less physical contact…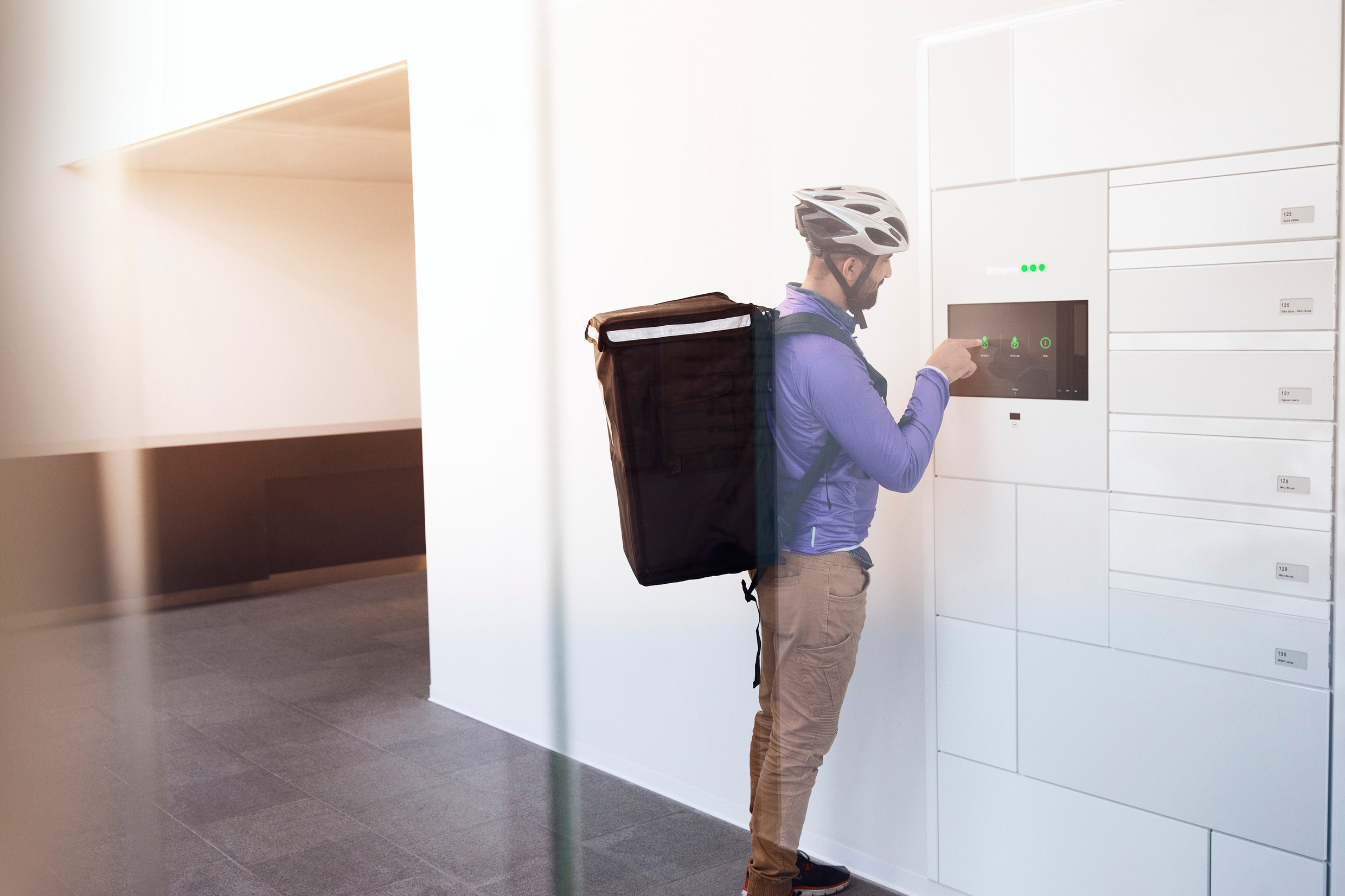 Hungry during quarantine? Delivery of groceries and meals is also contactless

Of course, you don't have to stick to parcels only. Pharmacists and meal service providers can also deliver in the box. By doing so, at-risk patients and sick or elderly residents can easily stay indoors for as long as necessary. This ensures no unnecessary contacts.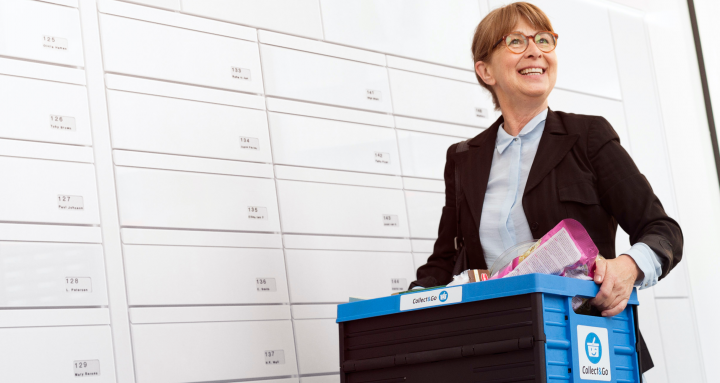 Family and neighbours deliver in the box too

In the near future, residents will often have to stay inside during a virus peak. And sometimes they're isolated in their flat for other reasons. Even then, it will still be possible and easy for family members, friends, and neighbours to deliver in the box too. Handy for groceries, ironing, a small gift, etc.
Super-safe for the residents
With every delivery, residents receive a real-time message on their smartphone, after which they scan their personal QR code to securely pick up their parcel or meal. So everything is contactless.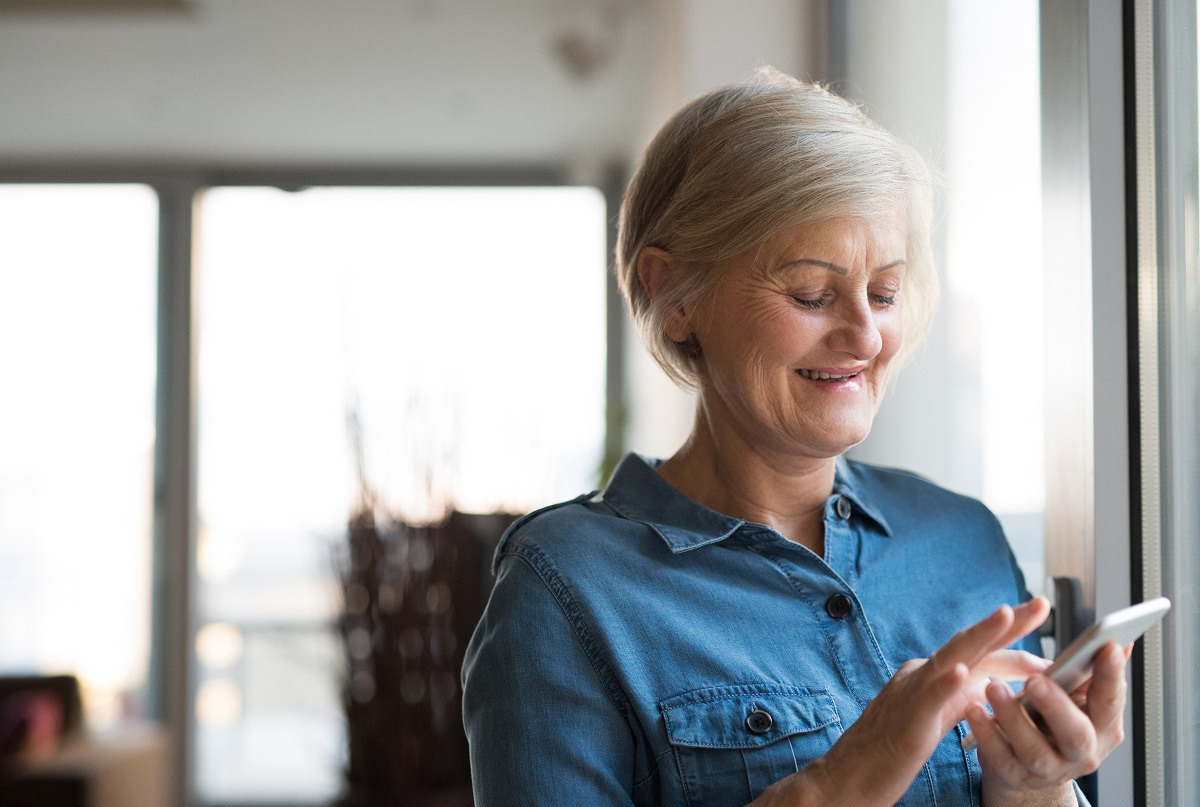 Safe and convenient: no more unnecessary trips to the letter box

From now on, you don't have to walk back and forth to the letter box multiple times because you're waiting for mail. The smart letter box will tell you when the postman's been round.
Sick in bed? Open the door with the portable videocom
Is a resident no longer mobile? Do they want to let visitors in or refuse them? With the portable videophone or their smartphone, they can communicate with visitors, let nurses in or open the front door after closing hours.
Extra safe: the antibacterial Bringme Box fights germs and viruses
Living comfort must also be hygienically optimal. Residents with a box can rest assured: the integrated hands-free dispenser with disinfectant gel and the antibacterial touch surfaces offer, in addition to contactless delivery, additional protection against bacteria and the transmission of viruses.