The top 10 corona prevention measures for companies
Some time ago, the WHO has announced a state of emergency concerning the coronavirus which causes the illness COVID-19, and asked companies to take the required precautionary measures in order to protect both employees and the company. But what exactly are these recommendations and how can they be put into practice?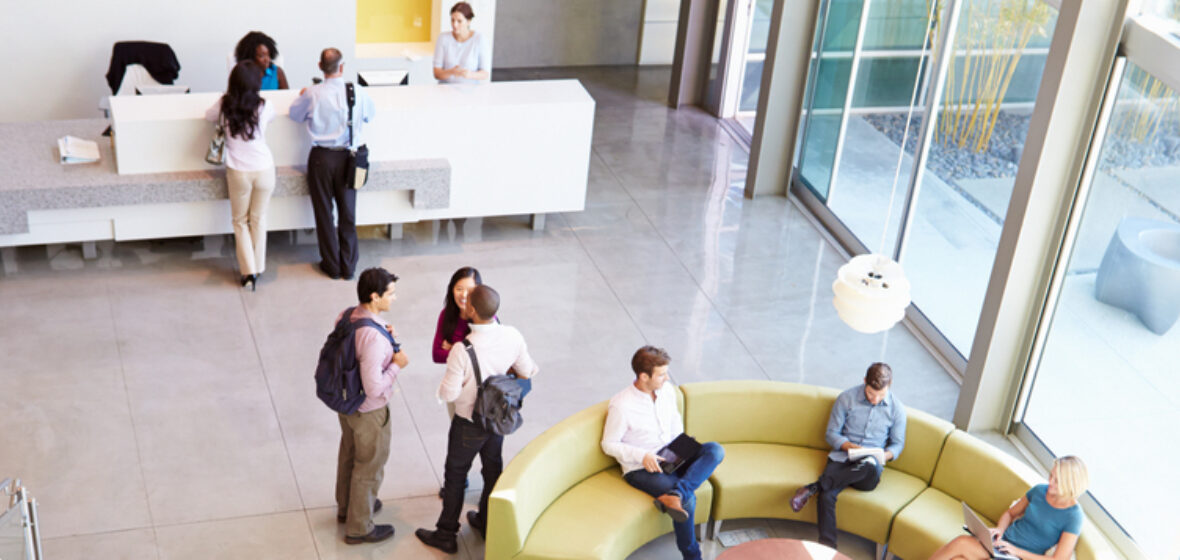 1. Install disinfectant dispensers in the workplace
Install disinfectant dispensers in the toilet area and in other parts of the workplace. Display WHO posters to promote hand washing and combine this with info sessions and communication via the intranet. In doing so, you prevent employees whose hands are contaminated going on to infect their eyes, nose or mouth.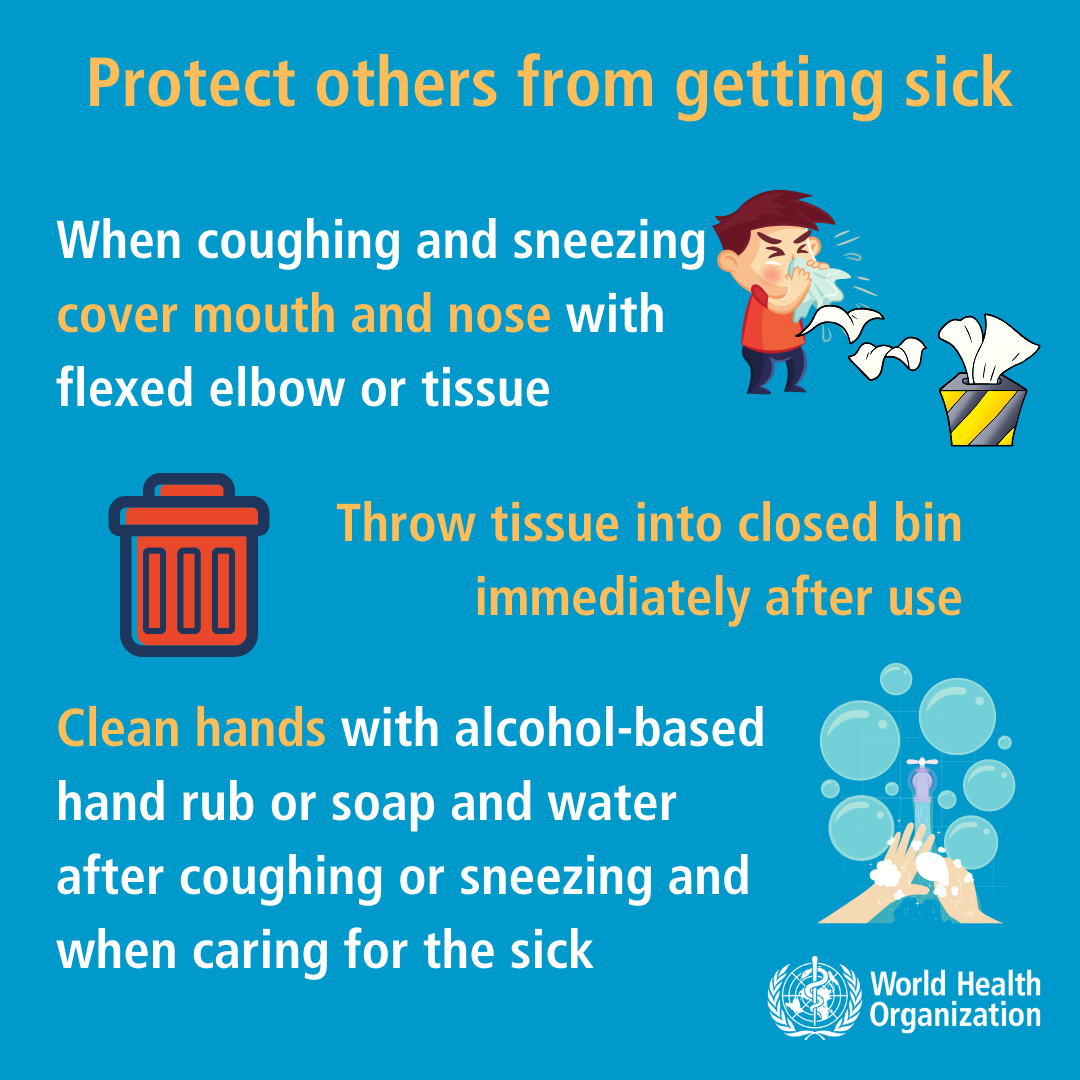 2. Oblige the clean desk policy
One of the main ways in which COVID-19 spreads is by touching surfaces and objects. So, a clean desk policy is now a must. Get employees not only to store their possessions and exchange material via antiviral lockers each day, but also to disinfect their own desk, keyboard and telephone.

Download the brochure about antiviral lockers
3. Promote and facilitate 'respiratory hygiene'

Communicate to employees via posters, meetings and intranet that they should keep a distance of two metres when coughing and sneezing. Sneezing should be done into the elbow or a paper tissue. Provide closed (pedal) bins for their disposal.
4. Avoid unnecessary daily contact in the reception area
As a semi-public space, your reception area is the most vulnerable zone in your company. Restrict the movements of couriers and suppliers, and also their interaction with employees. Get them to deliver directly into an antiviral parcel box and reduce the risk of infection for both staff and delivery services.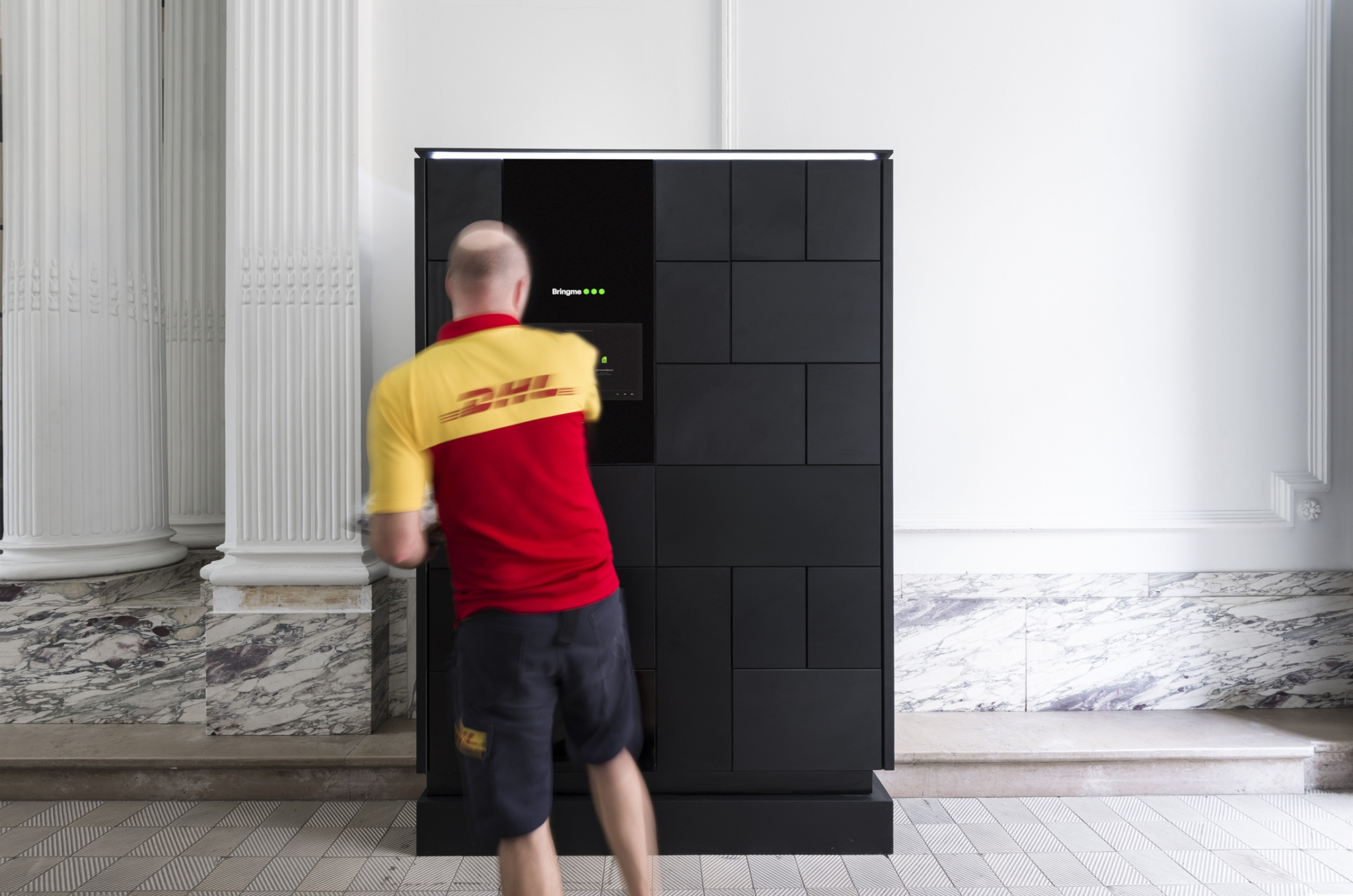 5. Ask employees to respect international travel advice
Employees can find the latest information about the dispersion of COVID-19 via the WHO website. Stress that they must strictly follow the instructions of local governments. In any case, avoid sending older employees or personnel with diabetes, heart or lung complaints to risk zones.
6. Provide disinfectant for business trips
Provide small bottles (< 100 ml) of alcohol-based disinfectant and tissues for trips 24/7 via hygienic lockers and issue the contact details of the person responsible in the company in the event of illness. Tell them to always keep a distance of two metres from people who are coughing or sneezing.
7. Monitor for 14 days after returning home from a holiday or business trip
Staff returning from a COVID-19 region must monitor themselves for corona symptoms for 14 days and take their temperature twice a day. In the event of a mild cough or fever (> 37.3°C) they must stay at home, isolate themselves and inform the emergency services of their symptoms and travel itinerary.
8. Limit physical interaction with visitors
Get visitors to register using an autonomous and antiviral visitor management system, without requiring the intervention of reception staff. When registering, the visitor is given your prevention measures to read and accept and may only then meet their host.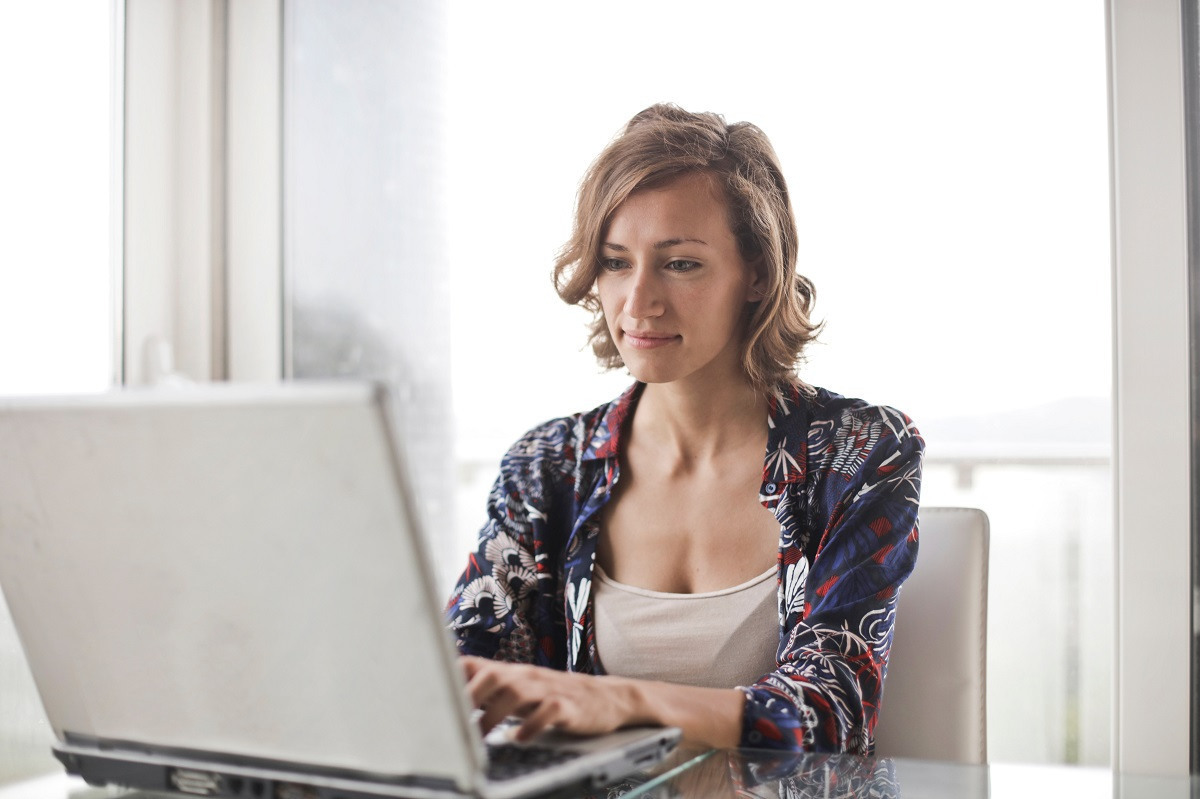 9. Intensify e-meetings and teleworking
Allow employees to work from home regularly, and certainly if they have a slight cough or fits of sneezing. Encourage customers, suppliers and business partners to have discussions via conference calls. In this way, employees and partners become used to this way of working and you ensure continuity in the event of an outbreak. In the event of an outbreak of COVID-19, get employees to avoid public transport and crowded places as much as possible.
10. Set up an emergency plan and anticipate an isolation zone
The plan must include an isolated area in which someone with COVID-19 symptoms can be placed. Should an incident occur, limit the number of people that can come into contact with the sick person and contact the emergency services. In the plan, identify people with a higher risk profile (such as active travellers, diabetics and heart patients) and monitor their situation without discrimination or stigmatisation.