Bringme Parcel Room
Bringme's access-controlled Parcel Room paired with the Bringme Box Residential eliminates 100% of the parcel handling for multiple parcel sizes and delivery types in your residential building.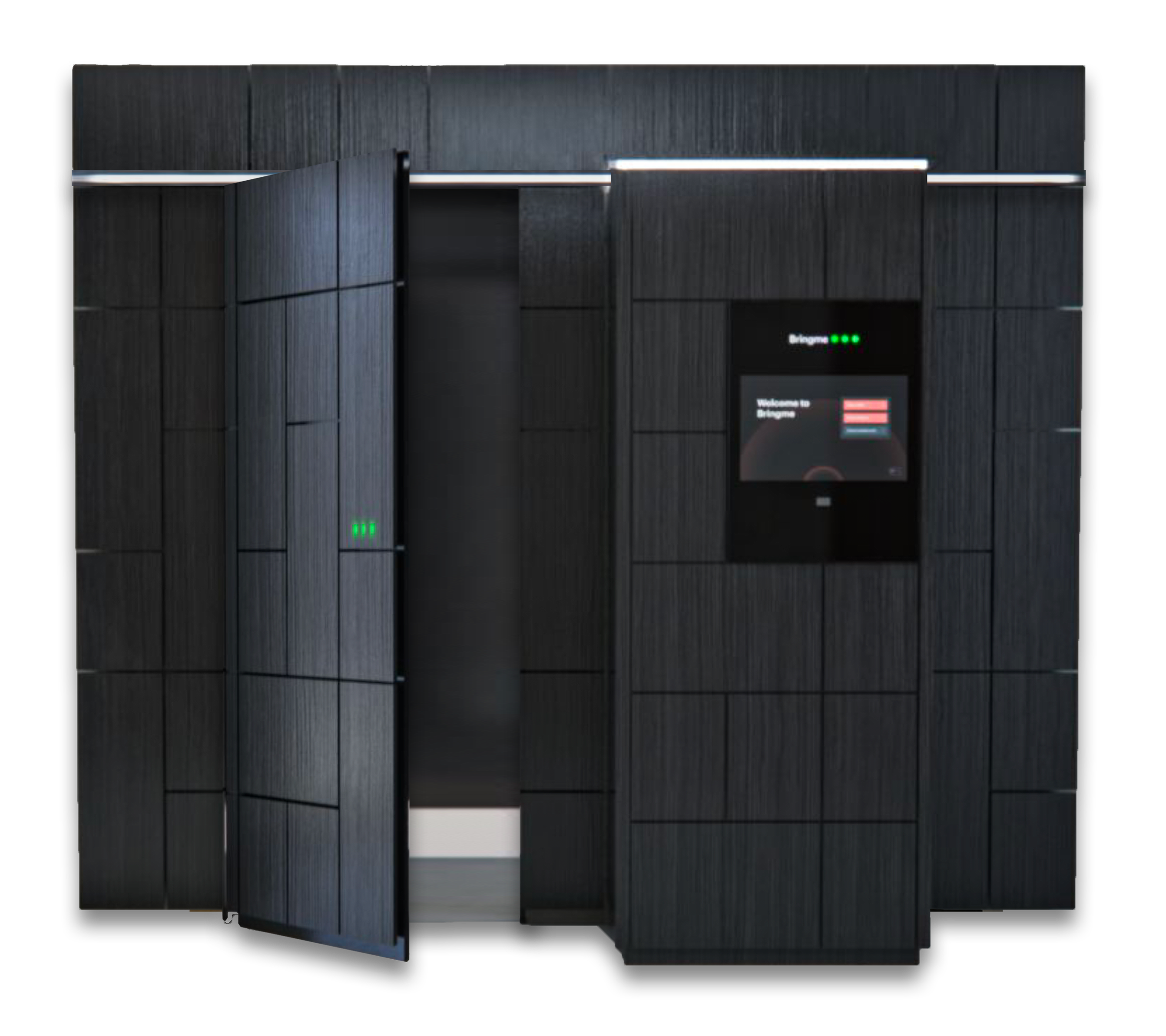 All delivery scanning

Couriers scan parcels to gain access to the Box or Bringme Parcel Room.

Bringme app

Residents receive a notification once the parcel has been delivered. A complete overview of deliveries is stored in the app.
AI Guard security

Video surveillance with activity log of all personell entering and leaving the Parcel Room.

Digital pinboard

Displays all relevant information from building management.