TVH relieves employees with smart employee benefits
Thermote and Vanhalst set up their repair company for agricultural machinery and forklifts in 1969. TVH has since become a global player in forklift distribution and parts sales. They are strongly committed to happy employees with a comprehensive benefits package.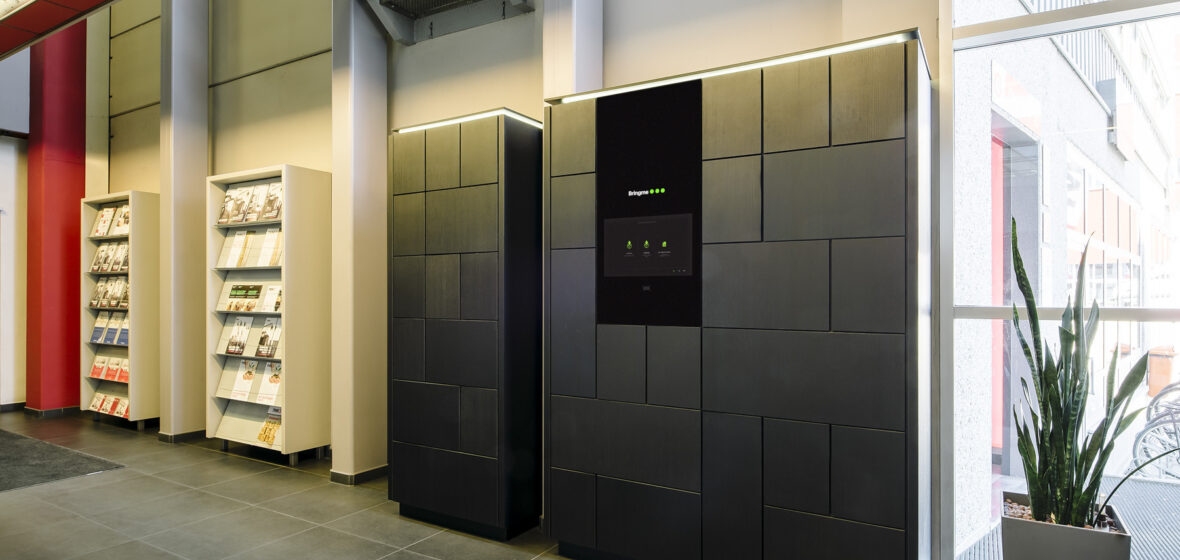 War for talent
It is difficult for TVH to find suitable employees in the Waregem area. Therefore, the company was actively looking for attractive benefits and is keeping its finger on the pulse via a suggestion box. They provide ironing services, sports activities, event tickets, and a green zone for employees.
We all fish in the same pond. We try to appeal to our (future) employees with advantages like a Bringme Box
New challenges: the parcel delivery company
TVH sees its employees struggling with receiving online orders at home. Parcels often do not fit into the mailbox and there usually isn't anyone at home to receive them. At work, their private parcels were invariably mixed in with the company mail, which wasn't really a guarantee of privacy. The HR department proactively searched for a solution and arrived at Bringme.
Practical employee benefit that also relieves the reception desk
The Bringme Box was an instant success with the TVH employees thanks to its great user-friendliness. The standard box was soon followed by two expansions. It is now an integral part of the onboarding of new employees and continues to grow in popularity through word-of-mouth advertising in the company.

The box automates the acceptance of orders and its sleek and modern design gives the reception area an added dose of panache.
The solution
TVH chose a smart post box so that:
Private and business parcels are received automatically
Employees' parcels are received discreetly and privately
Save time for reception and staff
New talent can be convinced with an really nice employee benefit