You and your colleagues can sign in swiftly and safely too
The Bringme Desk is always first to greet you at the office. This virtual receptionist ensures that your office environment remains safe: every employee takes a moment to run through the safety and prevention measures before they enter the workplace.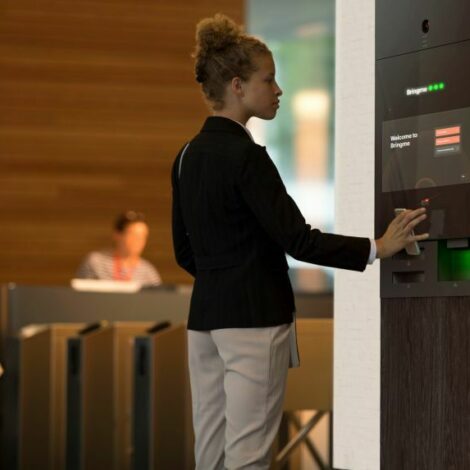 Scan your Bringme Key
Sign in at the desk with the QR code from the Bringme app or with your company pass. Check!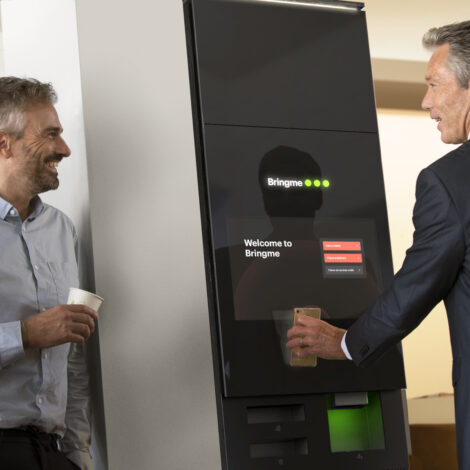 Run through the safety procedure
Answer the questions the desk asks you. Check!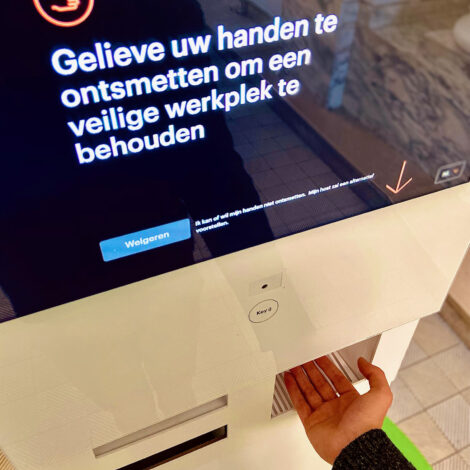 Sanitise your hands
Finally, sanitise your hands using the hand sanitiser dispenser, so you can start work safely. Check!
This is how the desk works for visitors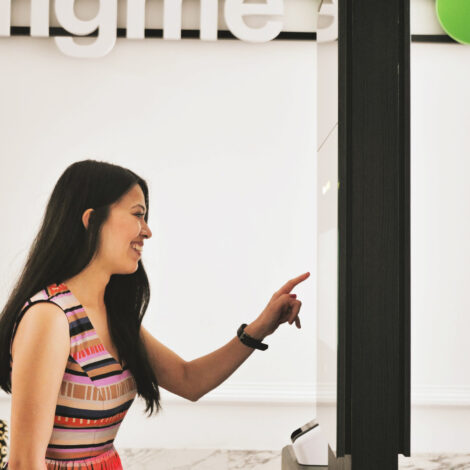 Your visitor has signed in
Visitors can sign themselves in at the desk or with the QR code from the invitation email. It doesn't get any safer than this!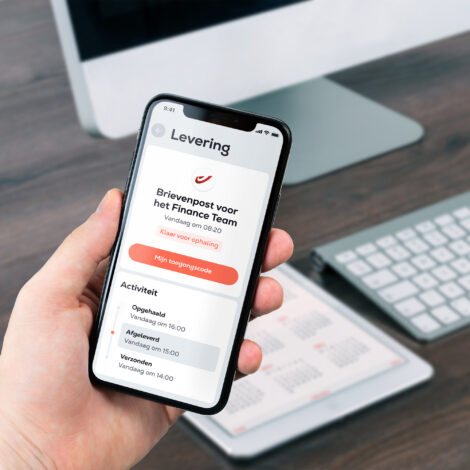 You'll receive a message
You'll receive a notification as soon as they have registered. Right on time.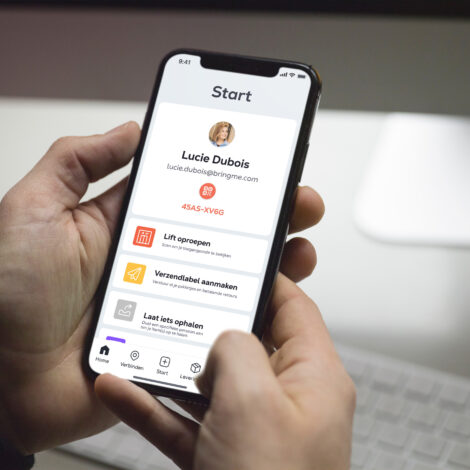 See you next time!
Once the meeting is over, sign your visitor out with a single push of a button. Easy peasy!
Any questions?
Check out the FAQs in our Help Center.