Digital access control starts at your main door
The Bringme Bell provides clear visual and voice instructions to visitors and couriers at the main entrance, and visitors can conveniently check in by using a QR code. Seamlessly integrated with other Bringme products.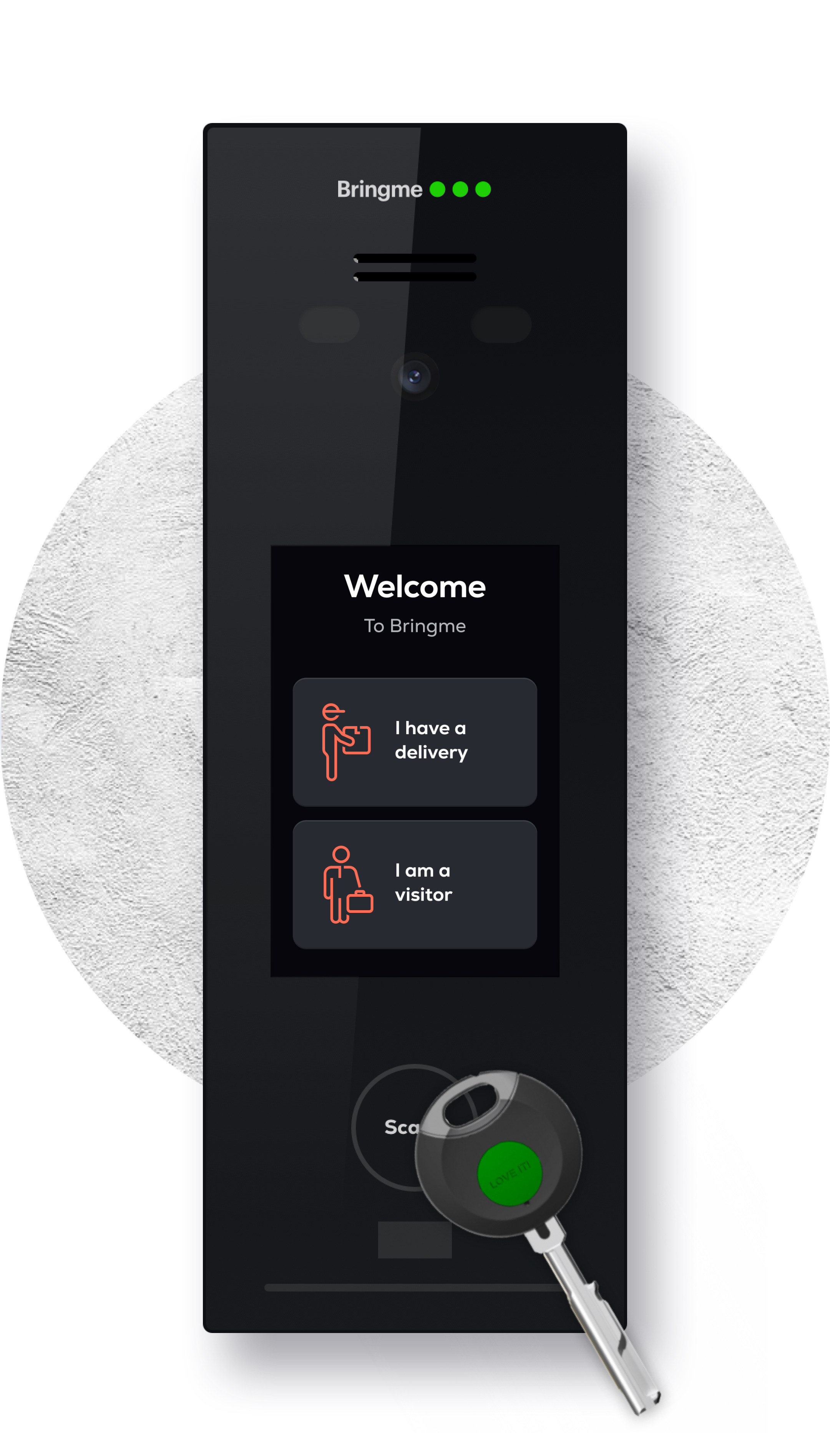 Speech assistant visitors

Gives visitors visual and voice instructions to check in at the Bringme Desk.

Speech assistant couriers

Gives couriers visual and voice instructions to deliver contactless in the Bringme Box.
Update via online reader

Updates the list of locked keys, access rights and time restrictions.

Bringme Key

Gives employees access with Bringme Key (or company badge).

QR code scanner

Opens the main door for visitors with a QR code (invitation email).
Your business access reinvented
The smart bell gives customised visual and voice instructions to visitors, suppliers and couriers. Completly unstaffed.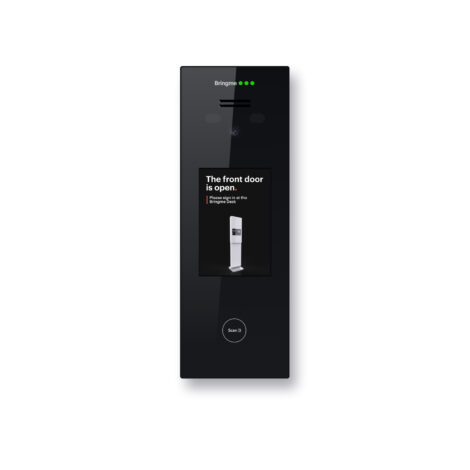 Dear visitor, welcome!
Are you a visitor? Then the Bell will send you to the Bringme Desk.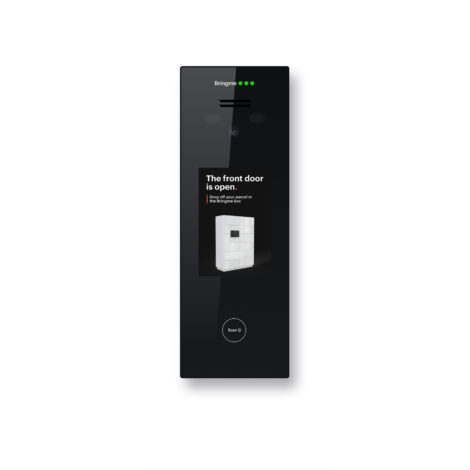 Are you a courier delivering a parcel?
Suppliers and couriers are given voice and visual instructions for making a delivery in the Bringme Box.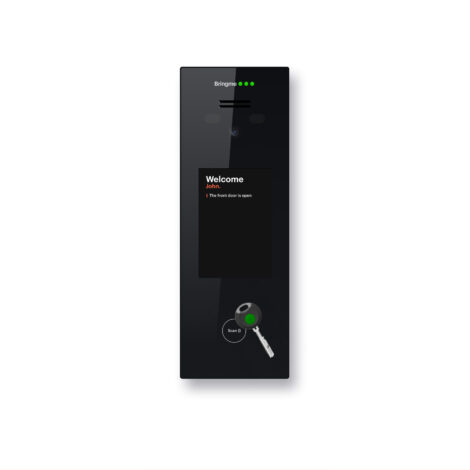 Come in, dear colleague!
Employees and service providers are also admitted with a swipe-to-unlock.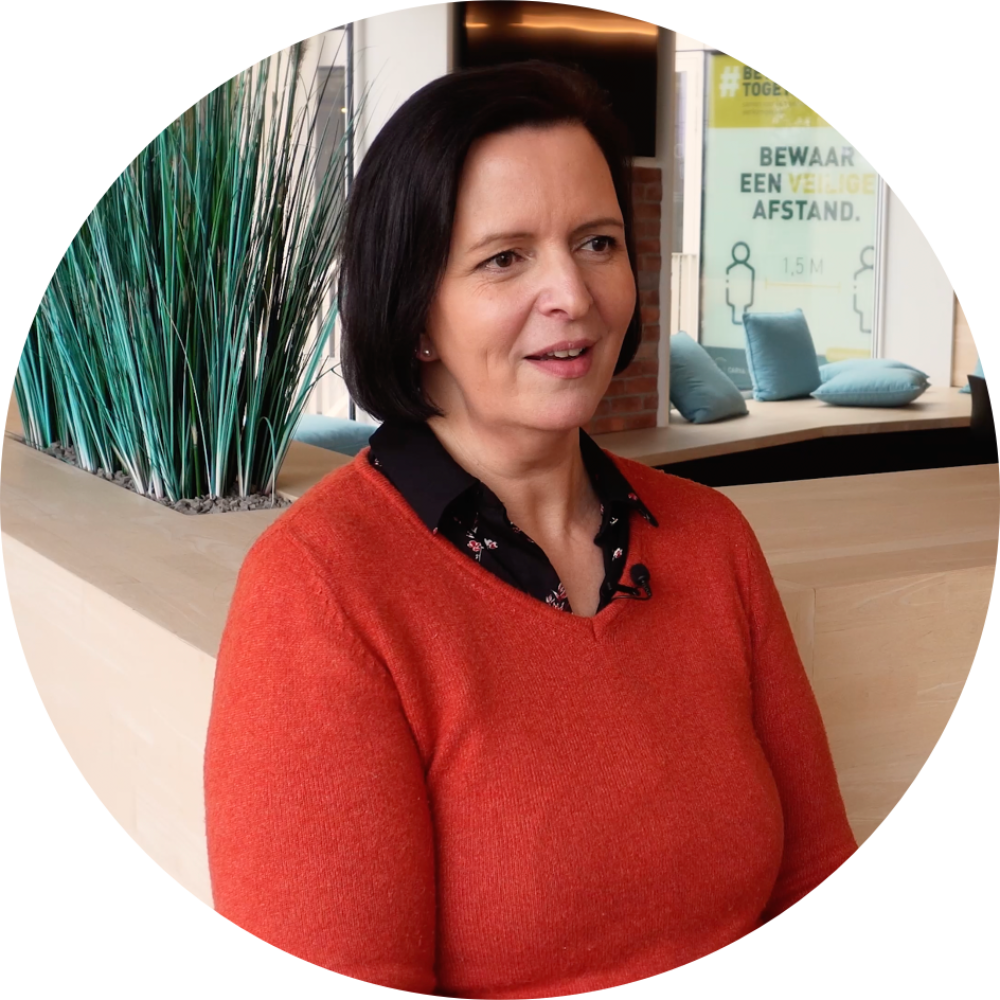 "The guidelines regarding access control are becoming increasingly stricter and more extensive. As a result, companies have to be able to demonstrate that they have a strict and clear access control policy, and know who and what is entering and leaving your building."
- Evelyn Derycke - Chief People Officer, Carya Group
A professional welcome for visitors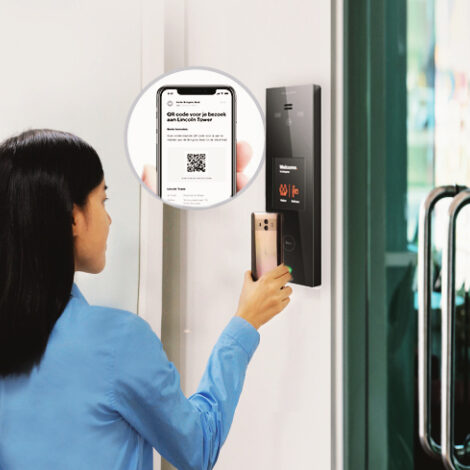 A quick scan to open the door
The visitor scans the unique QR code from their invitation email at the Bell at the main door.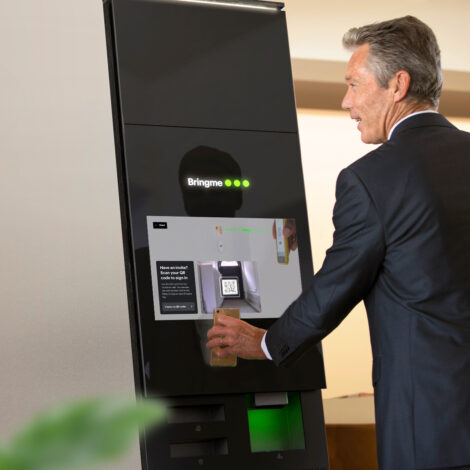 Registration? Check!
With their QR code, they check in at the Desk. It informs the host and guides the visitor to the waiting area.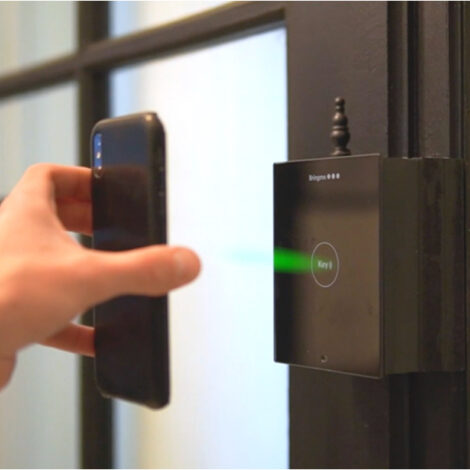 Please take a seat
After successful registration, the visitor can also open the connecting door to the waiting area using their QR code. The host is on his way!
Digital reception of suppliers and couriers
How the Bringme Bell works for deliveries.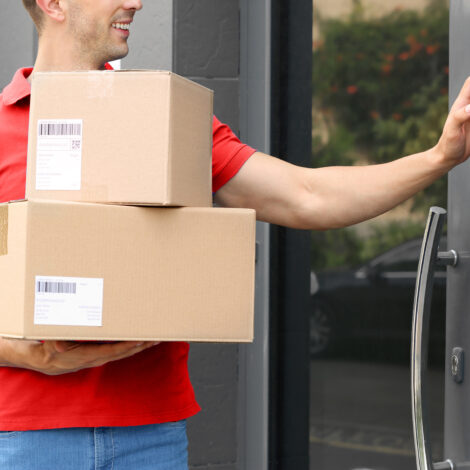 The courier selects 'I have a delivery'
The touchscreen of the Bell provides a separate courier flow.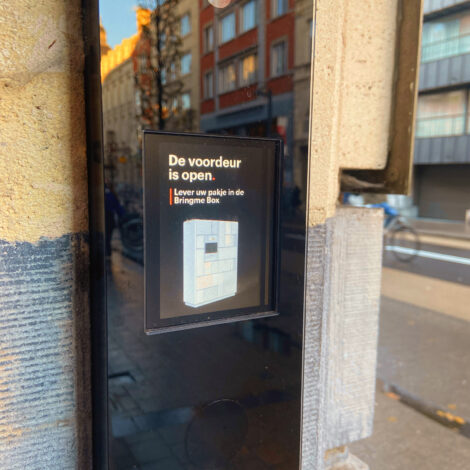 The voice assistant gives instructions
The screen displays the Bringme Box to which the delivery must be made.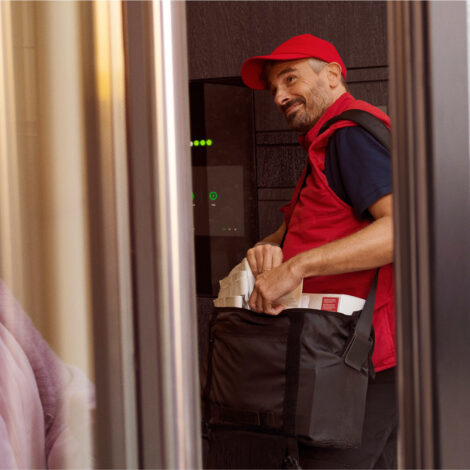 The door opens automatically
The courier drops their packet off in the Box.
Want to upgrade your company with digital access control?
I'll be happy to advise you!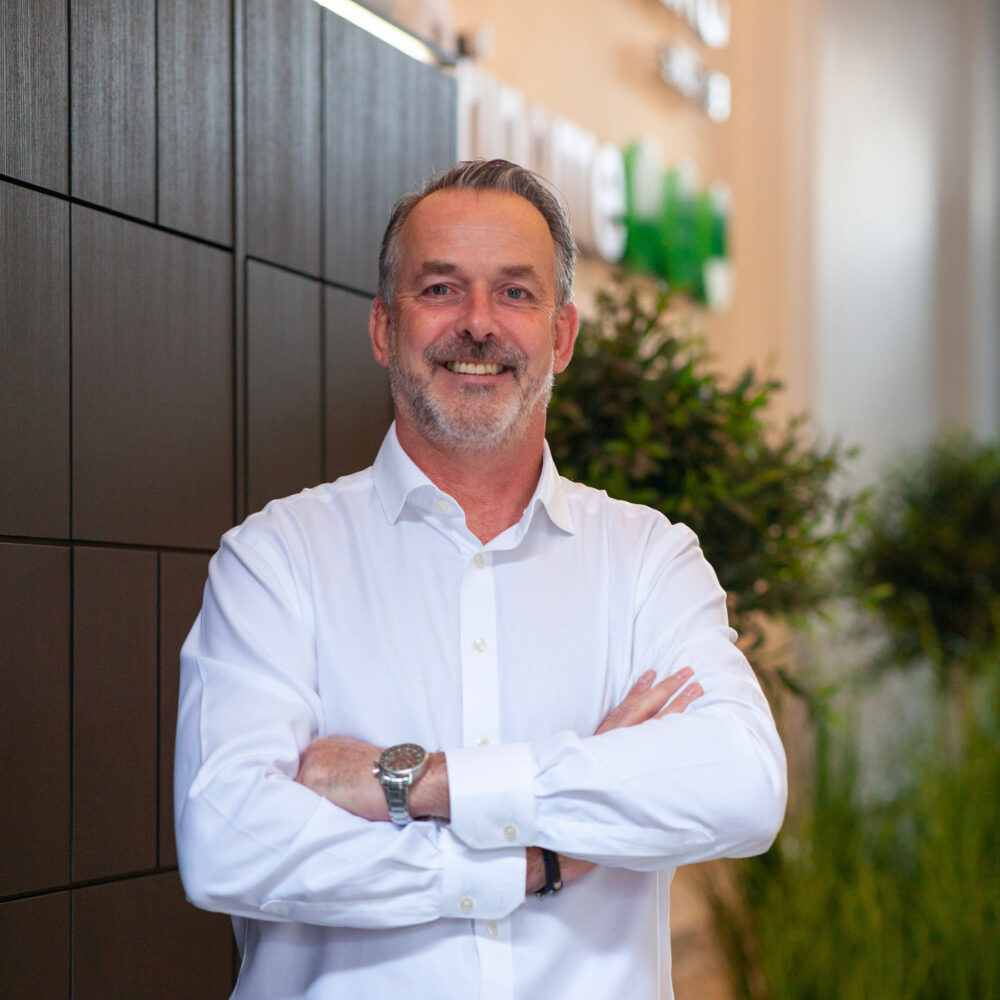 1000+ companies choose for Bringme
Discover how our clients spend time more efficiently, increase productivity and save costs.