In 2020, your company can no longer go without a Bringme Box
2019 has come to an end. It's been a pretty exciting year for us here at Bringme. Over the holidays, no fewer than 1000 companies had access to a Bringme Box. In this piece, our CEO Jo Vandebergh looks back on why companies are all choosing for our system and he looks forward on why there isn't a single company left with an excuse not to in 2020.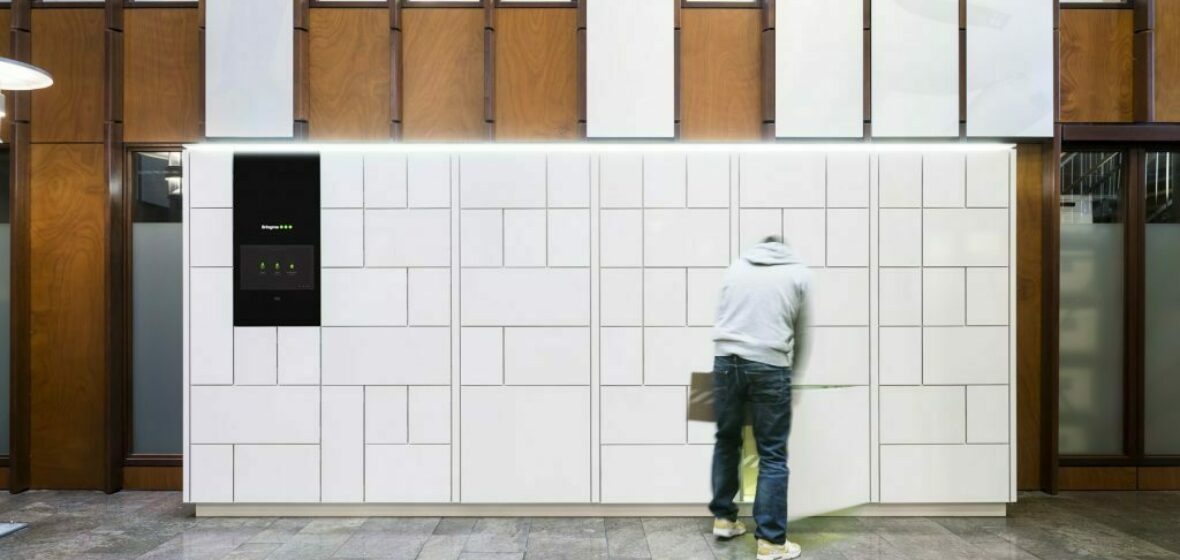 Last year, the number of companies offering a Bringme Box rose exponentially. Over the holidays, no fewer than 1000 companies had access to a Bringme Box. In this piece, I'll look back on why companies are choosing for our system and I'll look forward on why there isn't a single company left with an excuse not to in 2020. And... I'll conclude on a first.
1. You can't stop e-commerce, whether you like it or not

Even where it's not allowed, private parcels slip through the net, disguised as business parcels. And if prohibiting it is useless, and tolerating it is the same as allowing it, you'd do better to come up with an active parcel policy. And that right there is the chief reason companies opt for Bringme. Four in ten Belgians state they often order online, and the main advantage of an active parcel policy is that business deliveries can be strictly separated from private ones.
2. Happy employees are better employees
It's no secret that content employees do their jobs better. Providing them with the possibility of having parcels delivered to work takes away a whole lot of stress and frustration. No fewer than six people in ten think it's only normal that you should be able to have your online order delivered to work. No leaving early and subjecting yourself to rush-hour traffic just to be able to get to the post office before closing time. No more working from home, just to wait for a messenger who'll show up right when you're not home for five measly minutes anyway. And no more embarrassedly ringing the neighbour's doorbell to get your parcel. As an employee, what more could you wish for?
3. Your competitor's already got one
The time when people swore eternal allegiance to their employer is well behind us. Today, you have to earn their loyalty, every day. Your competitor is already doing so, and—don't kid yourself—this is a subject of discussion at family get-togethers and new year's receptions. No one will switch jobs for a Bringme Box, but whether or not you offer such a service says a great deal about the kind of company you are and about whether talented people work for you or your competitor.
4. Every building needs a logistical centre
For fear of waxing too technical, I must say that a building without its own (small) logistical centre is outdated to say the least. Messengers and suppliers deliver everything to one location, whatever department or employee it's meant for. And then I haven't even mentioned internal logistics: materials exchanged between different departments, IT wanting to deliver a repaired PC to someone who's often on the road, a starter package for new employees, etc. The Bringme Box makes all of these transactions easier, safer, and less labour-intensive. 2020 is the year in which the Bringme Box will become a basic need, like Wi-Fi did during the past few years.
5. No company is too small
I sometimes hear it said that a Bringme Box is only suited to large companies. That's not true. Plenty of our clients are companies with under 50 employees. The investment is, however, often too large for companies with fewer than 10 or 20 employees. But now, we've also got a solution for them: the Bringme Box 10, a smaller basic model which meets the needs of small businesses.
In short, for 2020, with all my heart, I wish you... a Bringme Box ;)
Jo Vandebergh