(R)evolution in the workplace?
With more than 1,500 customers and over 300,000 users spread over 5 countries, technology company Bringme is involved in a wide range of small and large businesses. According to Bringme, there is clearly a small revolution going on in the workplace: organisations are realising that several evolutions are permanent, which forces them to make structural changes. Below you can read overview of the most striking trends and the resulting opportunities. CEO Jo Vandebergh shares his insights.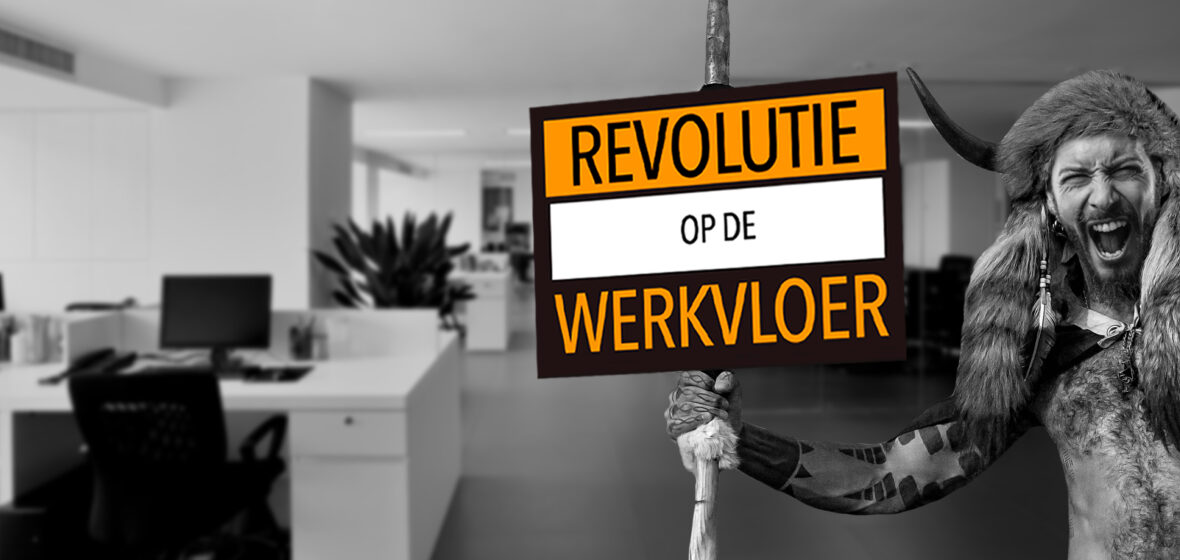 Trend 1
High numbers of visitors never come back
Just getting into a car, let alone taking a plane, is not something companies see happening immediately. They assume that even after COVID-19, fewer customers and suppliers will continue to come into the office. After all, it has become clear in recent months that online meetings via Skype or other tools work just as well, save time and money and significantly reduces traffic jams. Meetings at the office are now reserved for in-depth discussions with partners and suppliers, for serious negotiations with customers, brainstorming, et cetera. According to Jo Vandebergh: "our current customers are looking for a way to give a professional welcome to the visitors they're meeting with in the office. And they want it to be clear that they take the safety of their visitors seriously."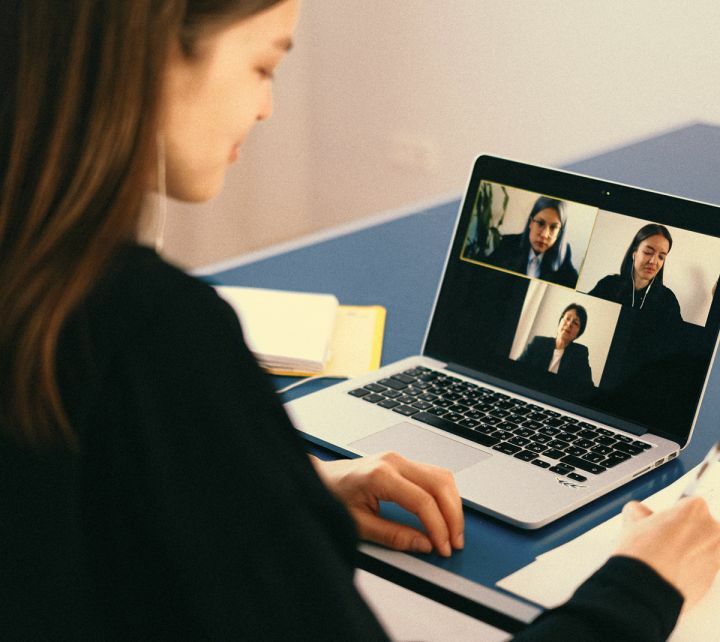 What we see is that larger companies want to automate repetitive tasks so that they can downsize their reception teams to, say, one person who then focuses on exception management.
Trend 2
Automated reception increasingly popular
Now that 'downsizing' is a trend – fewer visitors, fewer customers, fewer suppliers, and fewer employees in the office – there is naturally less work for reception staff. Many companies are realising that the costs of having a reception desk no longer outweigh the benefits. "And then there is the question of safety," says Vandebergh. "Our customers don't think that this is part of the receptionist's core tasks. What we see is that larger companies want to automate repetitive tasks so that they can downsize their reception teams to, say, one person who then focuses on exception management. Smaller companies (up to 250 employees) are increasingly opting for a fully fledged virtual receptionist and giving their current receptionist a new role. Or they get rid of the job altogether."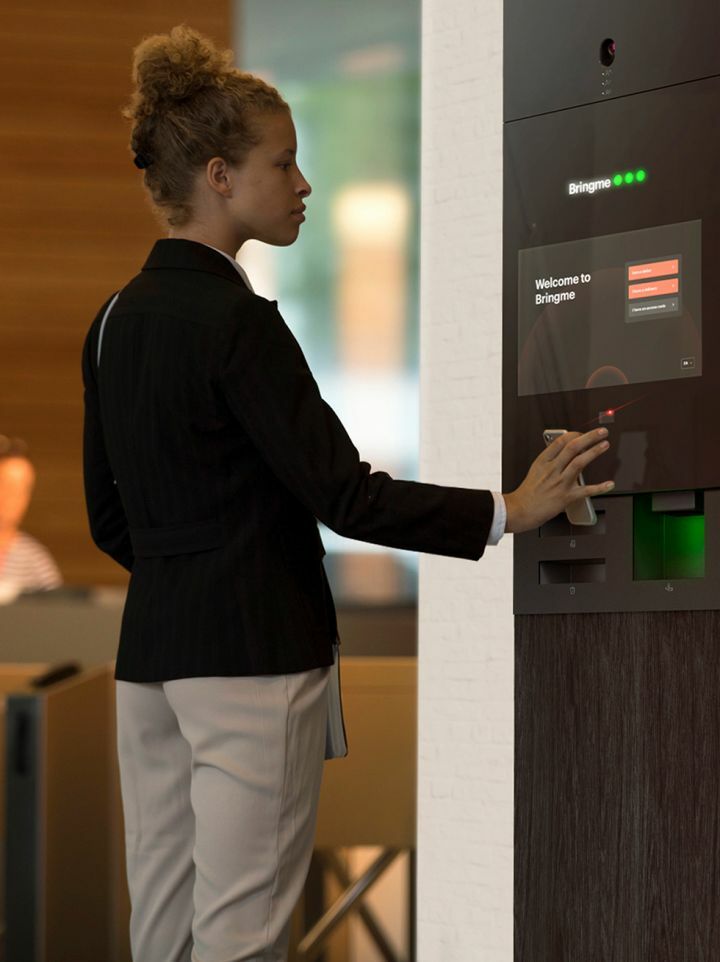 Trend 3
Uniform access protocol to keep the workplace healthy
Before COVID-19, employees were usually 'simply' given access to the workplace with a badge. But in the meantime, companies have realised that a uniform safety protocol offers numerous advantages to both employees and visitors. Vandebergh explains: "companies understand that they benefit from keeping the workplace safe, so they want to work with a protocol that applies to everyone. How they do this exactly, depends on the company. Examples of the most common measures are safety instructions, prevention regulations, a visitor's badge, a COVID-19 risk scan, compulsory hand disinfection, and compulsory fever measurement during flu periods. Companies used to think that the seasonal flu was just something they had to deal with, but now they prefer to keep it out too."
Trend 4
The combination of working from home and the office has implications for internal logistics
Much is said and written about working from home, but it has become clear that both large and small companies are implementing telework in a structural way, and hybrid work entails new needs. "At the moment, our customers think that they are going to work at home for 1.5 to 2 days on average," says Jo Vandebergh. "This also means that they have to adapt their internal logistics. For example, they can no longer place documents, mail, or IT materials on a desk for an employee because they aren't often in the office. And then there are, for example, the parcels from suppliers; they need a solution for that, too. They can't just leave them lying around everywhere. To compensate for this, we see that our customers use our parcel delivery box, the Bringme Box, for their asset management and to automate their internal logistics 24/7. They previously used the box for parcels mainly. Now, the situation is reversed: the employees don't have to wait for their parcel; it's there waiting for them and they pick it up when they come to work in the office."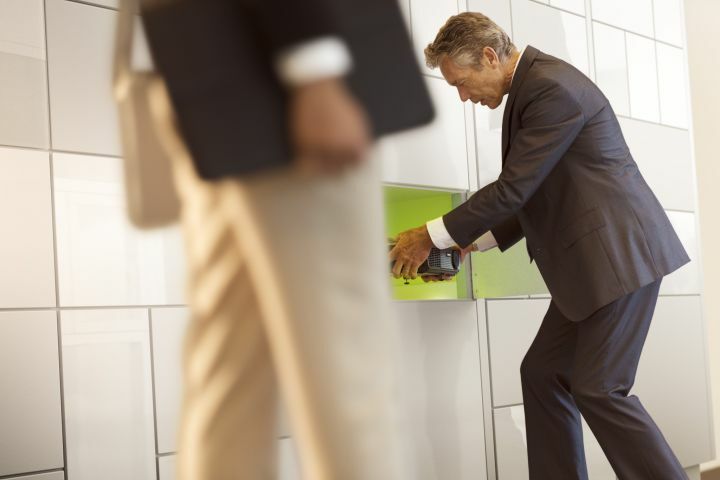 Trend 5
Fewer offices, more flexible workspaces, and meeting rooms
It is obvious that companies are reducing their office space by between 10 and 20 percent. They're also looking at the office layout through a new lens. For example, they started working with flexible desks more, in order to respond to the new, hybrid work situation and to distribute workplaces efficiently. Meeting rooms are becoming more homey and serve more as brainstorming and interaction rooms. In order to manage virtual meetings, companies are setting up more technically advanced e-meeting rooms. "We're getting requests to integrate meeting rooms with our visitor management system, the Bringme Desk. So there's no doubt about it: the workplace and company reception have been reinvented at record speed."