Why more and more coworking spaces and business centres are switching to a virtual receptionist
Seven out of ten companies have discovered that they will need less office space in the future, according to recent studies. In other words, the demand for office space decreases, and the supply increases. We're seeing companies with business models centring around the rental of offices and coworking spaces taking extra steps in terms of security and digitalisation. Many of them have opted for a virtual receptionist in recent months. What added value does this have for them? Why are business centres such as Business Park Ypres and Park Office, as well as major players, rolling out virtual reception systems in their own reception space?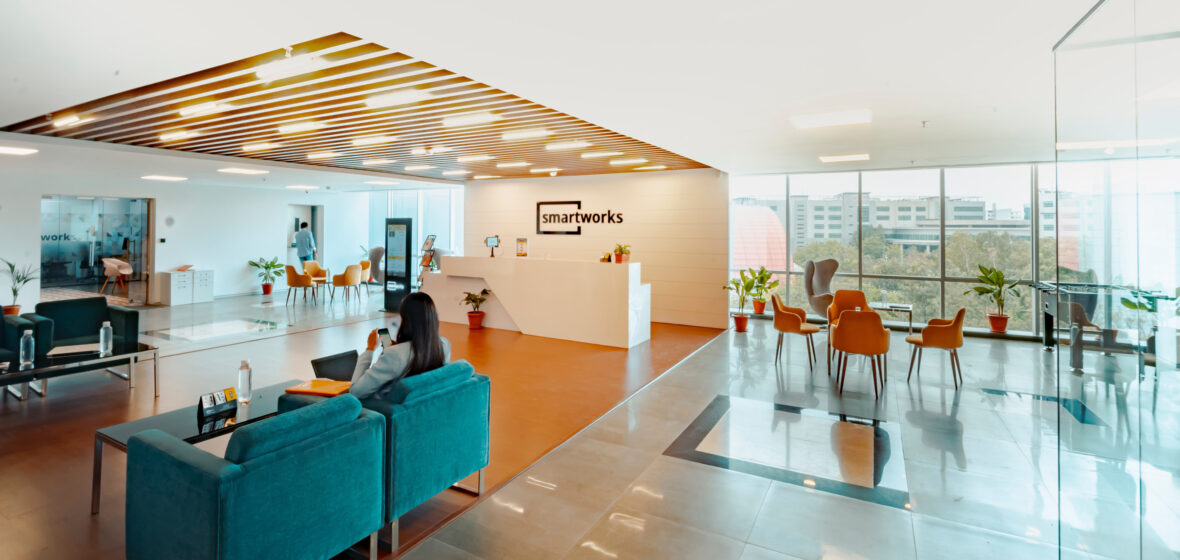 Old assets are unusable

Criteria with which business centres made the difference until recently were such things as a good location, a beautiful historic building, a fancy interior, and personal service. That worked fine. But then Covid-19 came. And all of a sudden, companies had to look for something completely different… To get lessees over the bridge, they had and continue to develop other, new innovations. And they have discovered that the virtual receptionist is a cost-effective way to fight against possible vacancy and reduced rental rates. These are their arguments.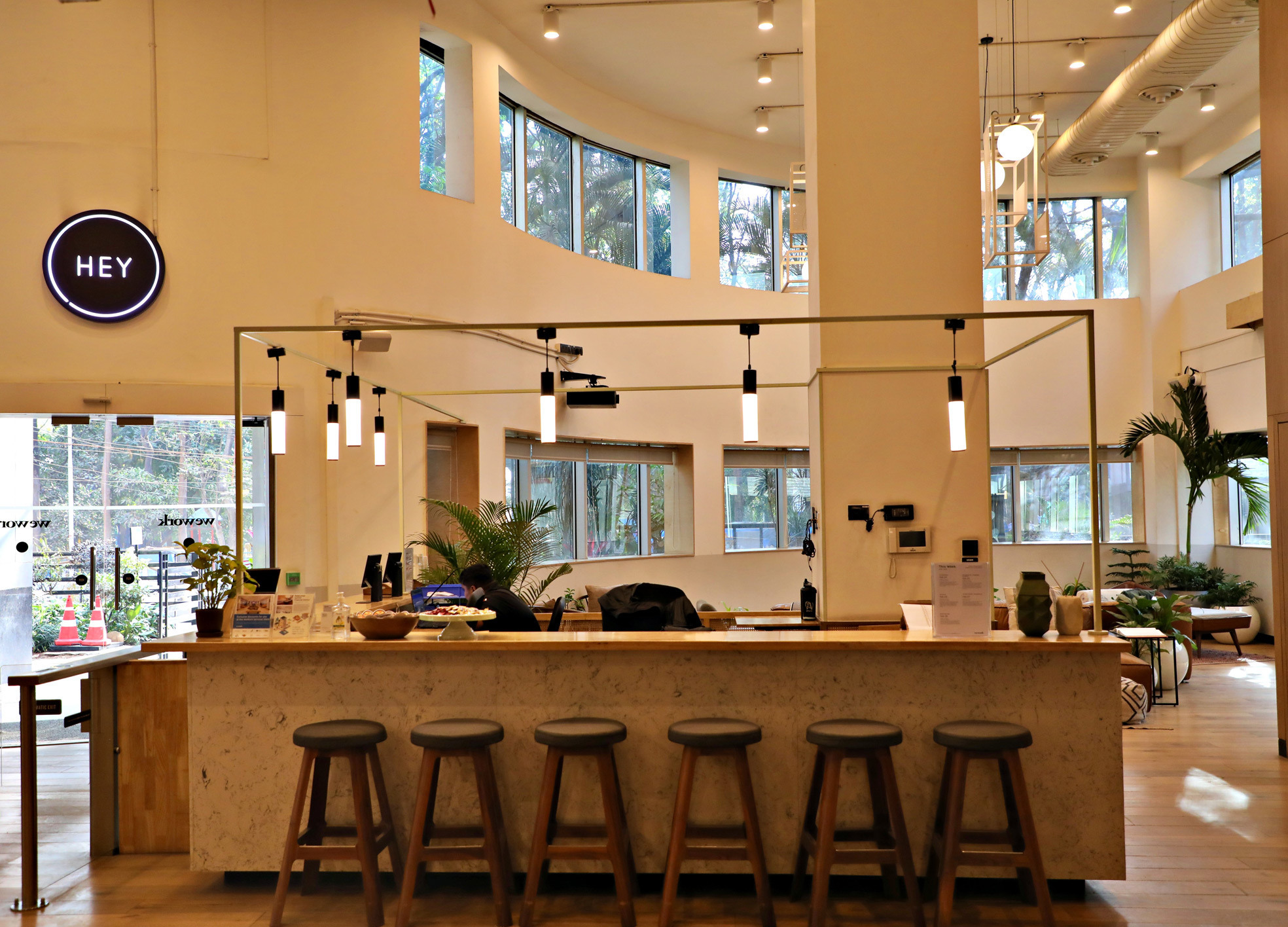 Teleworkers and lessees need their 'own' receptionist

One of the most far-reaching changes is that hybrid working situations have suddenly become established. People work a lot more flexibly, sometimes at the office, sometimes at home… A virtual receptionist plays a role here. Couriers, suppliers, or unexpected visitors are welcomed by a fully automated system and the teleworker is kept informed in real time.
Furthermore, colleagues can easily drop off an item or put something in storage for their colleagues working at home via the virtual reception desk. They'll get a notification right away when they've got mail or when a recorded delivery has arrived. They can then pick these items up as soon as they're back in the office.
Discover the virtual reception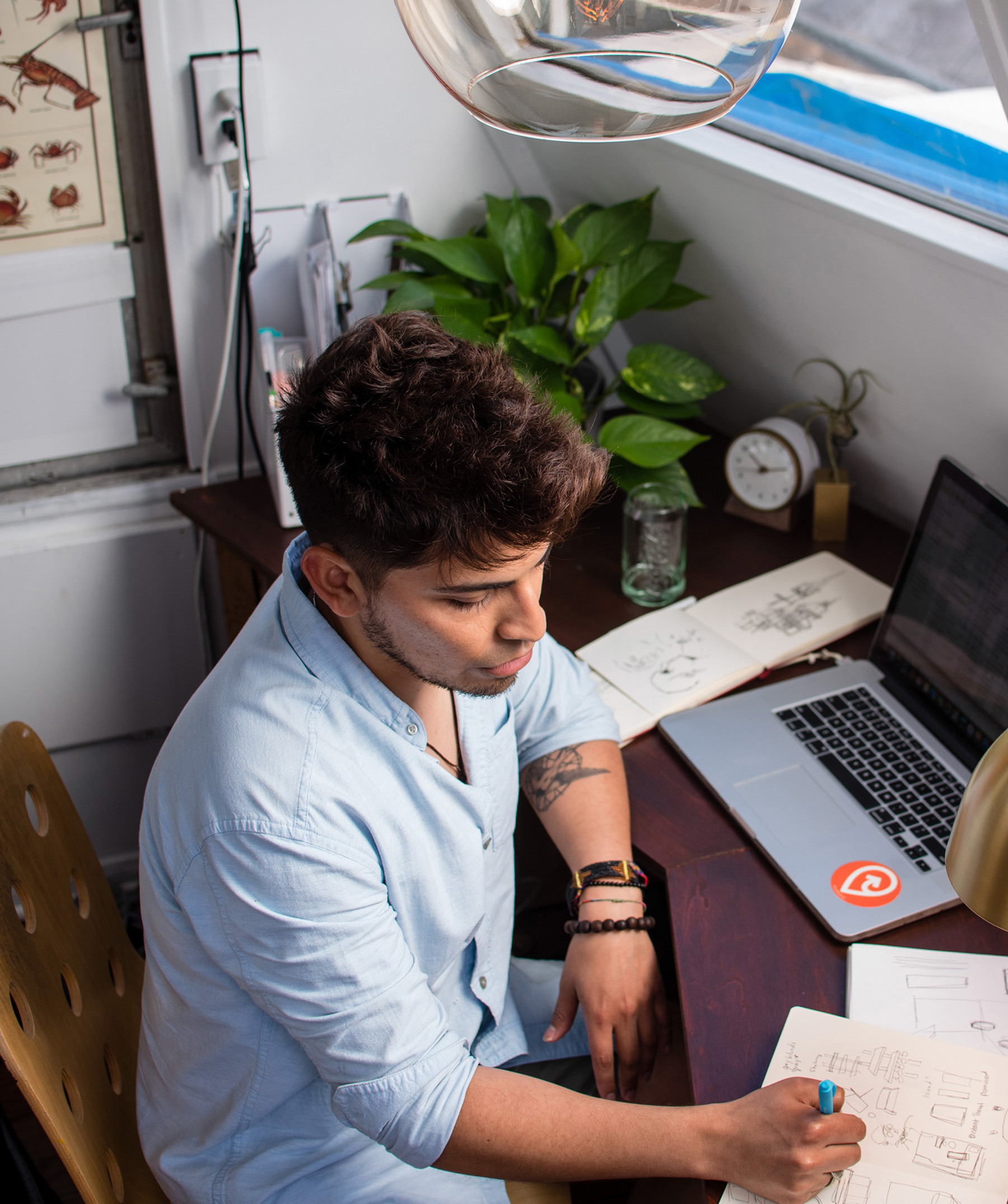 Focus on health and safety

Our worldview has changed radically. Suddenly, health and safety are the top priority. Lessees want guarantees that everyone respects the hygiene rules. The virtual receptionist is a highly efficient solution for coworking spaces and business centres. It informs employees and visitors of preventive measures and systematically carries out a short health check during peak times for viruses. It also features a hand sanitiser dispenser with a built-in safety sensor, guaranteeing that anyone entering the building has disinfected their hands. Afterwards, the receptionist prints an 'all clear' badge for visitors, which creates a sense of security for everyone in the building. That's a good thing for everyone.
The traditional idea that personal service is synonymous with an actual human being sitting behind the reception desk is outdated.
There is a need for a consistent reception, 24/7

The figures show that one in three workers are afraid of becoming infected at work. This means that company managers aren't just looking for 'office space' for their employees. They want to make sure that employees and customers can meet and work safely. They want a security protocol that's respected by everyone, period. And business centres and flexible workplaces can respond to this by putting a virtual receptionist at the entrance: they can measurably demonstrate that everyone is checked quickly and efficiently, that all day long, from the reception desk on, everything is no-contact, and that both employees and visitors are required to disinfect their hands. Potential lessees therefore feel safe in the capable hands of the virtual receptionist, as do their employees.
More service at lower costs

The virtual receptionist can handle much more work than a human receptionist. It never gets stuck in traffic, never gets sick, and doesn't take holidays. It is discreet, privacy-proof, works day and night, never forgets anything, and never makes mistakes. And it does all this for a fraction of the cost of the 'classic' reception desk at which several people usually take care of the reception tasks or extra workers are hired to ensure that someone is always there. This also partly explains the choice of business centres and coworking spaces. The money they save in this way increases their returns. Some invest a part and focus on things that can really make a difference on the market: creating a community feeling, organising social events for lessees, sharing knowledge and experience, organising themed training courses, etc.
'Personal contact' has evolved

The traditional idea that personal service is synonymous with an actual human being sitting behind the reception desk is outdated. Today's manager is looking for other things: they expect their reception area to be professional and innovative. They want stringent safety and hygiene rules in place in the reception area, so that it is clear that they are taking responsibility and that everyone is safe. That's now become much more important than a smile from the receptionist.