The world's smartest parcel box
The Bringme Box Residential puts a triple design award winner in the entrance hall of your residential development. It is smart too: like a real concierge, it scans parcels and groceries, signs to acknowledge receipt, and informs the resident. Discover this computer with doors.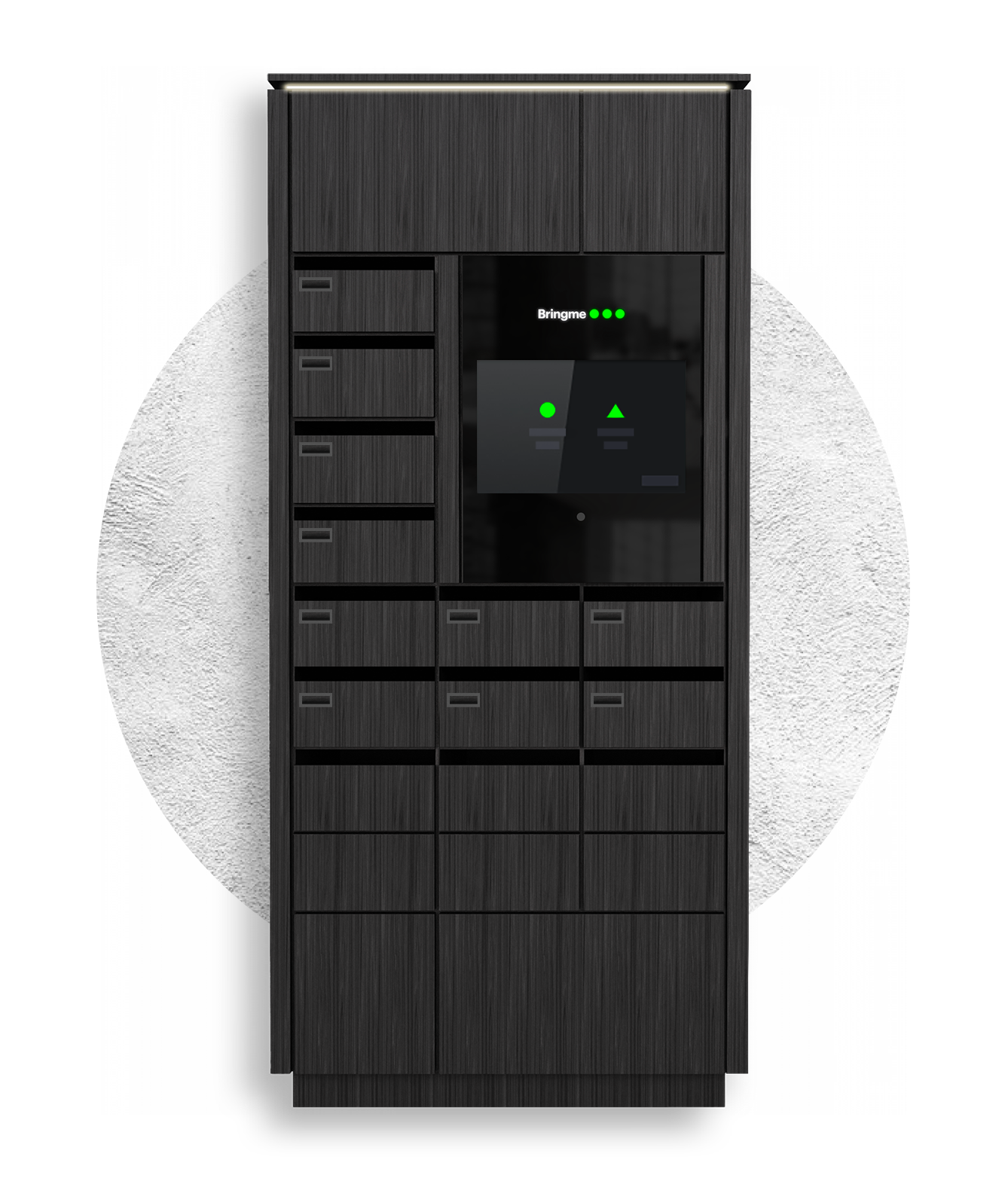 Receiving and sending

All couriers and meal delivery companies can deliver, even in the resident's absence

Digital proof of delivery

Smart sensor in compartment verifies delivery and box signs for receipt

Put items in the box for pick-up

Suppliers and friends can collect items when the resident is not at home
Private parcel mailbox

Private compartment for both mail and parcels

Digital nameplates

Simple remote management, via the Bringme Manager

Extra parcel compartments

For when there is no room in the private mailbox
Your entrance hall deserves a high-quality appearance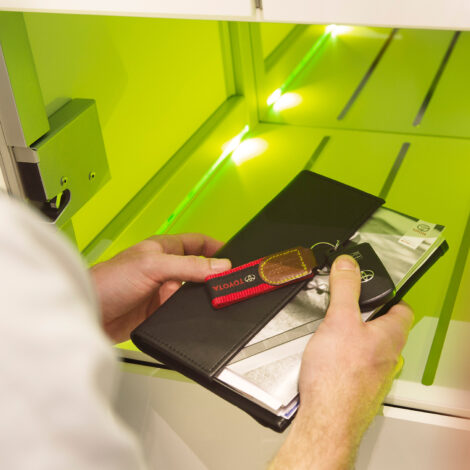 Top quality, inside and out
Illuminated compartments, reflective rear wall and stainless steel guides ensure a high-quality experience.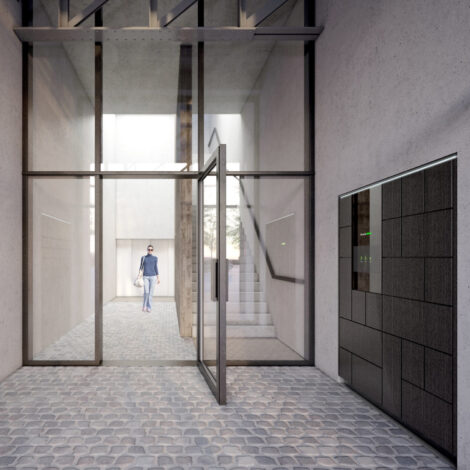 Security included
The LED mood lighting also provides a sense of security in the evening and at night and the Box's AI Guard monitors the entrance area 24/7.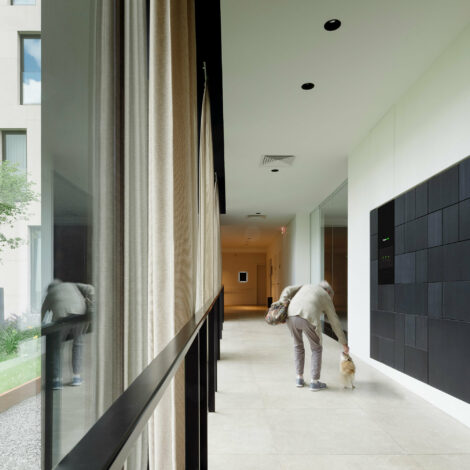 For young and old
Simple operation: an XXL touchscreen on the box, an intuitive app, a web app for residents without a smartphone, or API with your home automation system.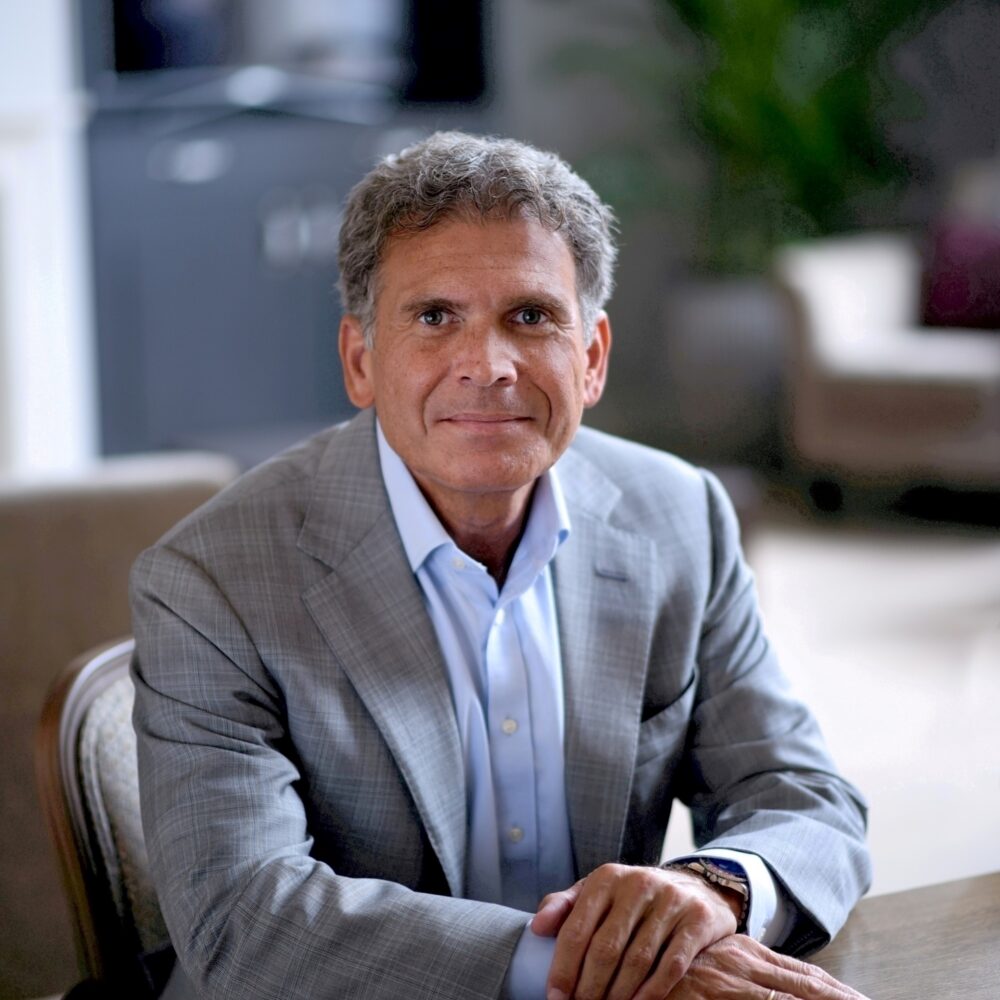 "We see Bringme as a real convenience service: people have their every need met, including in terms of security."
- Herman de Haas, founder real estate group IDBB
Operates with the Bringme Bell for flawless deliveries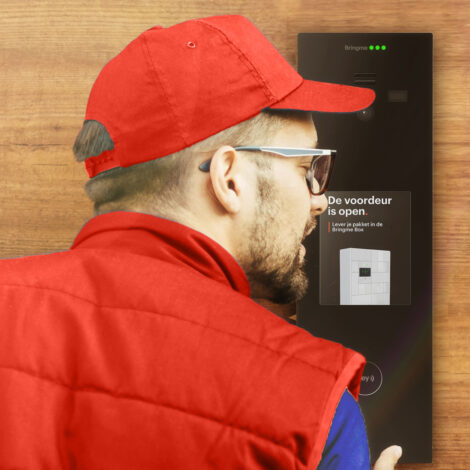 Bell gives instructions
The Bringme Bell gives voice and visual instructions for delivery in the Box and opens the door.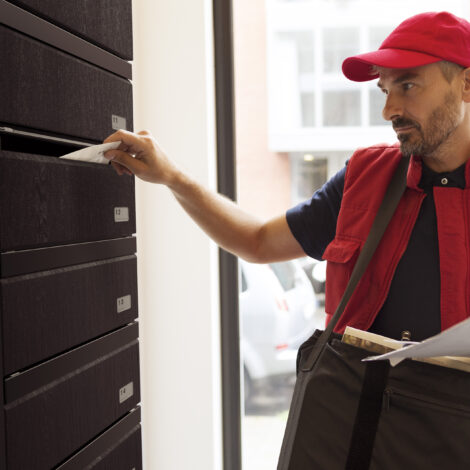 Box signs
The courier puts the delivery in a free compartment. A smart sensor scans the parcel, and the Box provides a proof of delivery.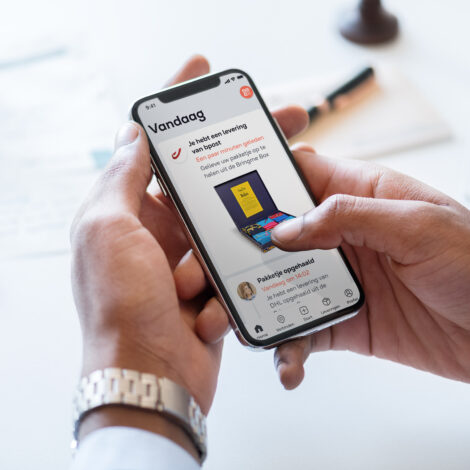 App sends real time report
The resident receives a message on their smartphone. They collect their parcel when it suits them.
In addition to parcels, also a 24/7 key service
Lost, stolen or forgotten your key? Always have a 'blank' Bringme Key ready as a replacement key in the Bringme Box. This way your resident receives immediate help:
Assignment of user rights
The building manager assigns user rights remotely, via the Key Manager, to the blank Key in the Box.
Collection
Sends the resident a QR code to collect the key from the Box.
Updating
The resident swipes the blank Key over the Bringme Bell. User rights: assigned!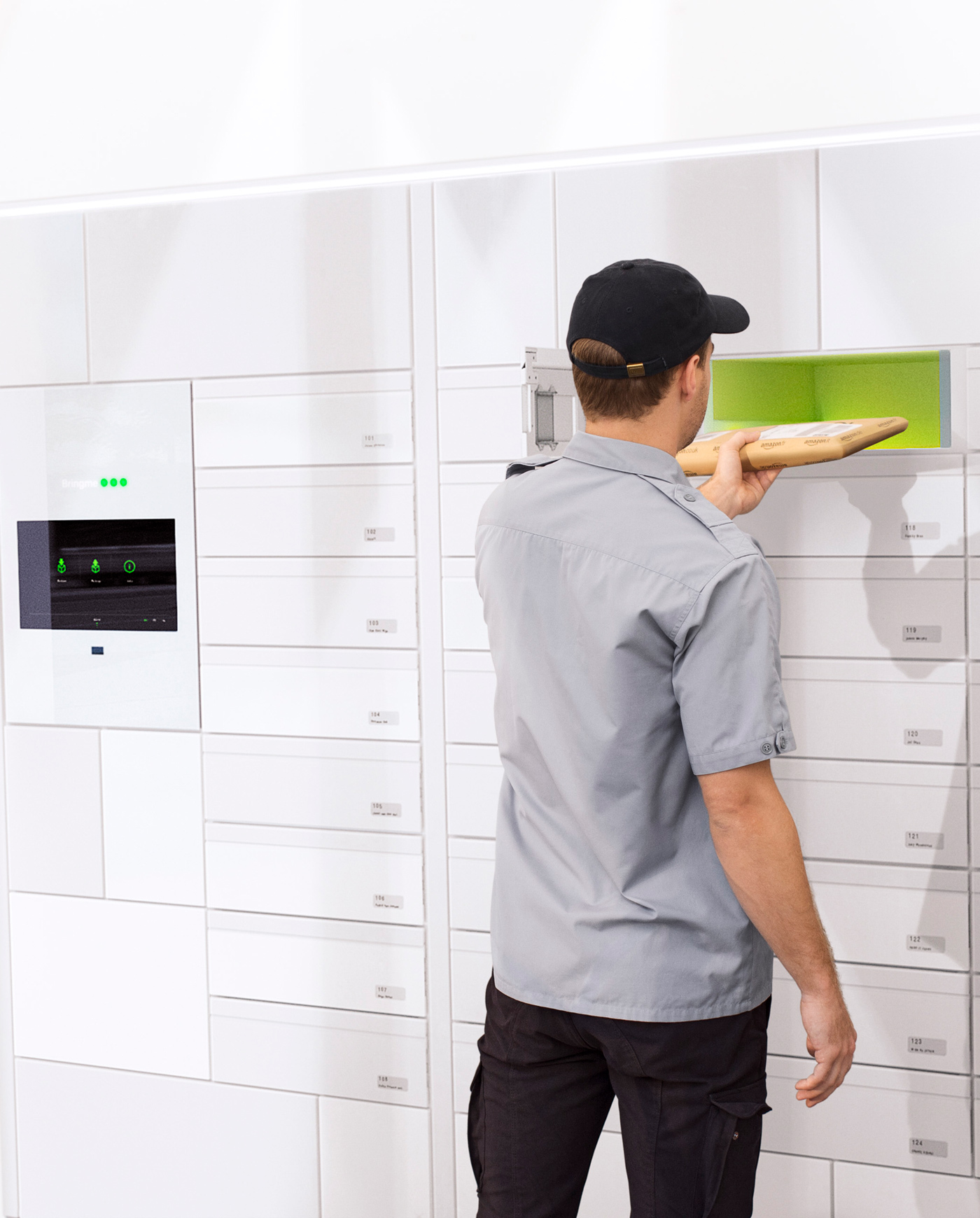 Optional: the private parcel mailbox
The Bringme Box can be expanded to include a smart private parcel mailbox for residents, which can receive both mail and parcels. This increases the parcel capacity by 65% in one fell swoop.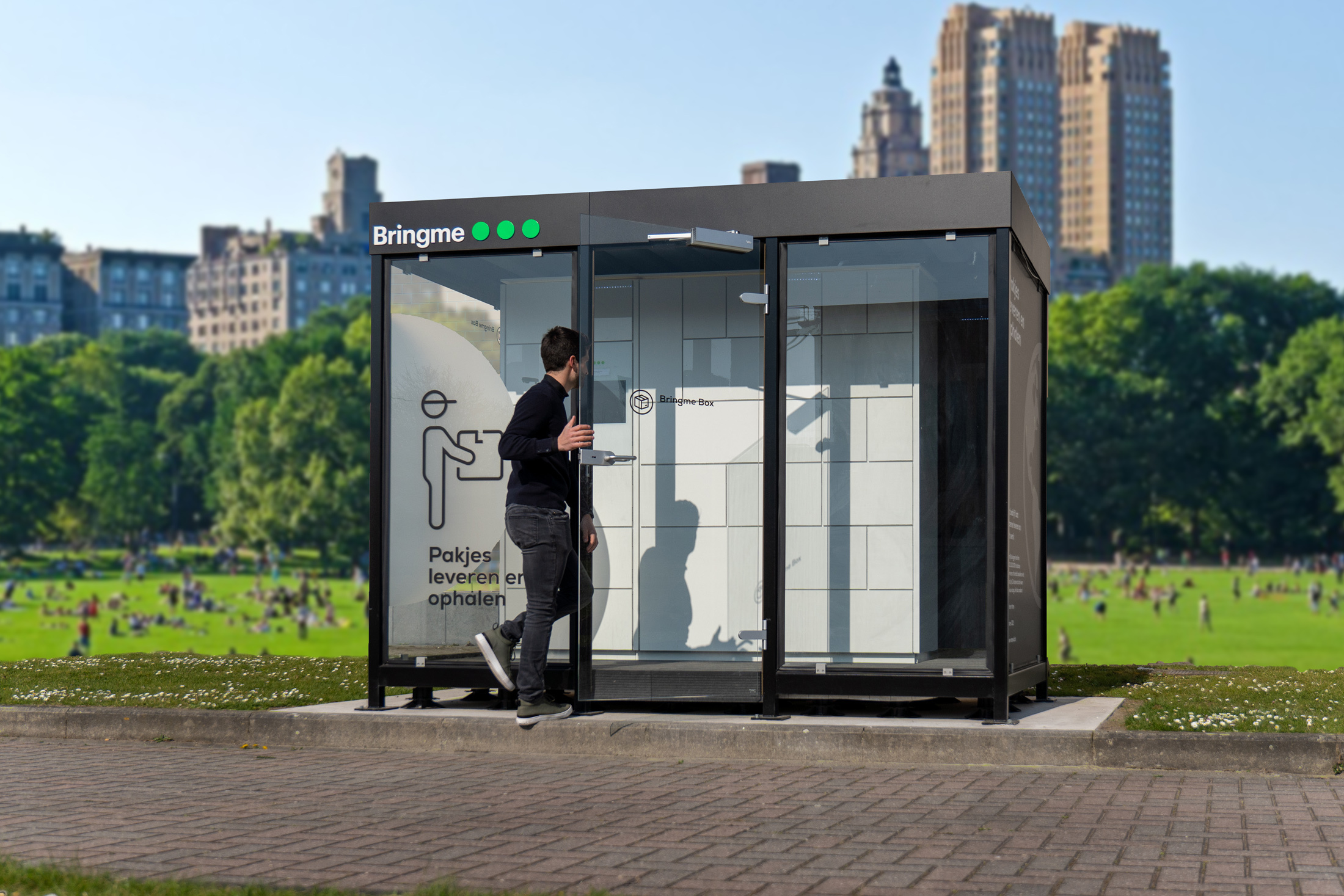 The most convenient automatic parcel machine for outdoors
No room inside your residential development, or would you prefer a central 'hub' as an eye-catcher? Then there is the Bringme Box Outdoor for secure, dry deliveries in all weathers.
Everything our customers could wish for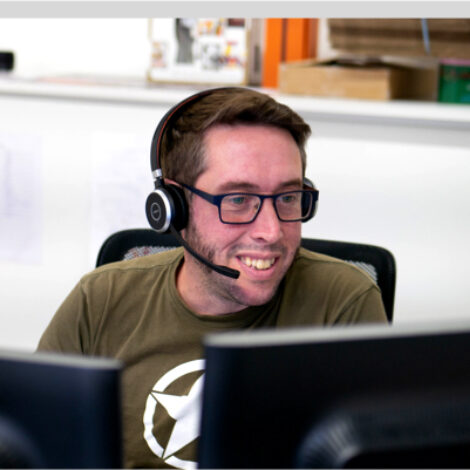 Own Help Center
For any questions from residents and building managers.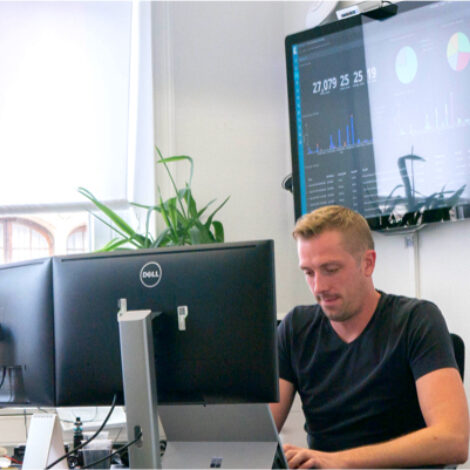 Unique control room
Bringme's control room can solve 90% of possible problems without on-site intervention.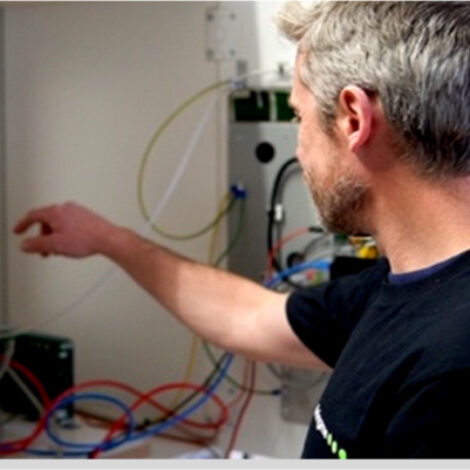 Own intervention team
For on-site maintenance and urgent intervention.
Want to increase the appeal of your projects and reduce costs?