High-end design and service in Antwerp Tower with Bringme
Steven Vanderghote, senior project engineer at Matexi, is leading the development of Antwerp Tower, the city's largest residential property. Long before launching the design by architect Wiel Arets and renovation by CIT Blaton, a pressing question surfaced: how to securely receive parcels and efficiently exchange materials in a prestigious building of no less than 26 floors? A statement skyscraper of this calibre simply demands a flexible and secure solution. One that blends harmoniously with the building's overall design. Discover why Matexi selected Bringme as an elegant, efficient and secure parcel solution.
Why Matexi opted (once again) for Bringme:
Triple-award winning design.
Secure and user-friendly for every profile.
Digital concierge service for the exchange of keys and other items with and between residents along with delivery collection.
Remote management and assistance with Bringme's Control Room and Help Center.
Bringme complements prestigious look and feel of Antwerp Tower
From the outset of Antwerp Tower's renovation and development plans, Matexi sought a solution that was both user-friendly and elegant. In his design, architect Wiel Arets focused on an exclusive finish and cutting-edge technology. With the proven success of Bringme products already featured in Matexi projects, the firm was top of mind. "The architect designed the layout so that the Box fused seamlessly with the lobby styling and formed a true design element within the space," explains Steven.

In terms of design, in terms of look and feel, the solution needed to seamlessly harmonise with the building.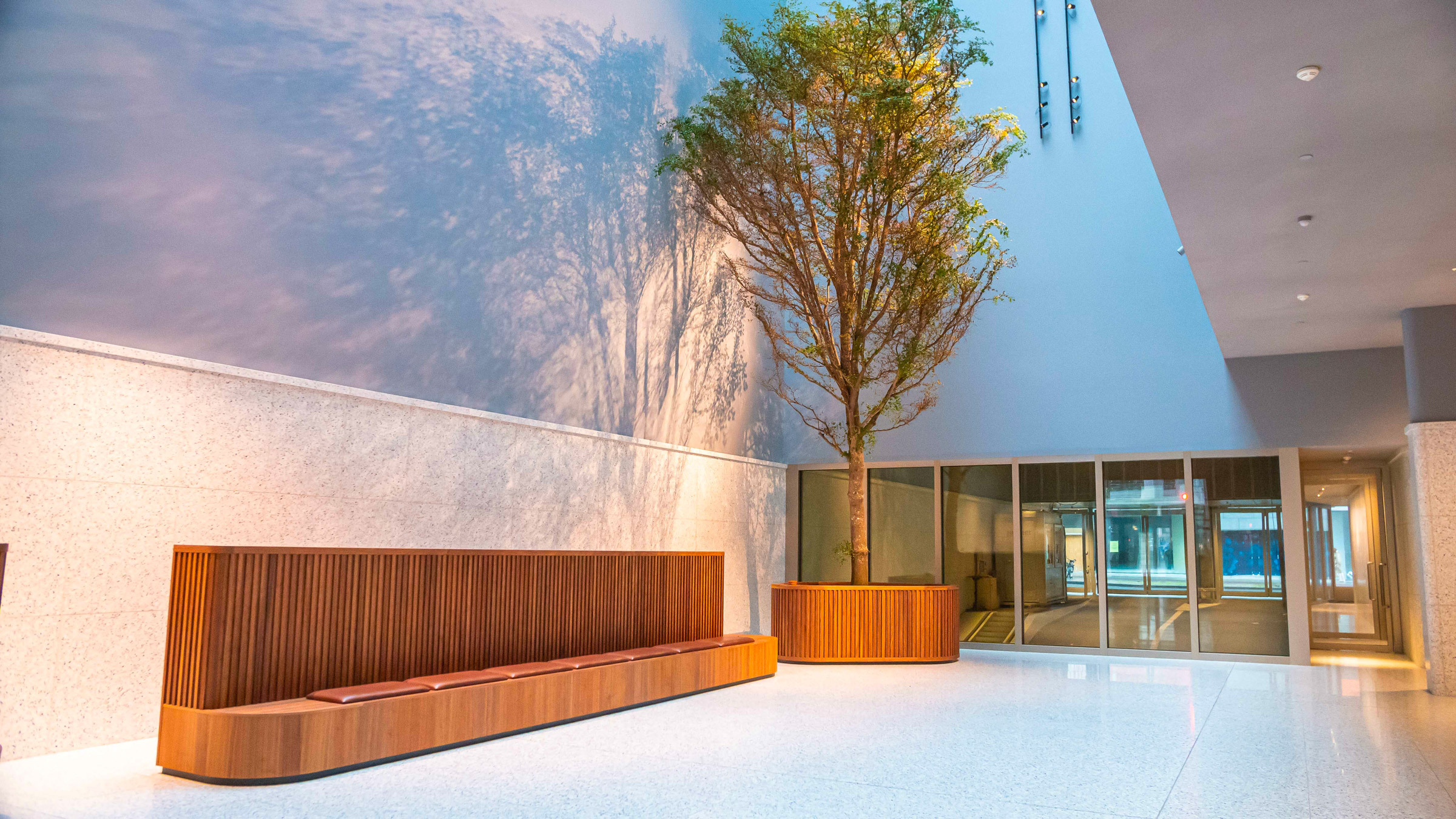 High-end service for each resident: convenience above all else

User-friendliness was decisive in Matexi's decision to opt for Bringme. Couriers and suppliers now deliver their parcels independently using the Bringme Box. By simply scanning the parcel label on the touchscreen, the Box automatically signs off and the courier receives proof of delivery.
Residents receive an automated notification upon delivery. Likewise, the exchange of materials, e.g. keys or contracts, goes smoothly with the Box. Building managers can also update the user list with ease when a new occupant arrives and can monitor if and exactly how long items have been in the Box.
This is a large-scale building with a range of users, so it was important to consider usability for all profiles.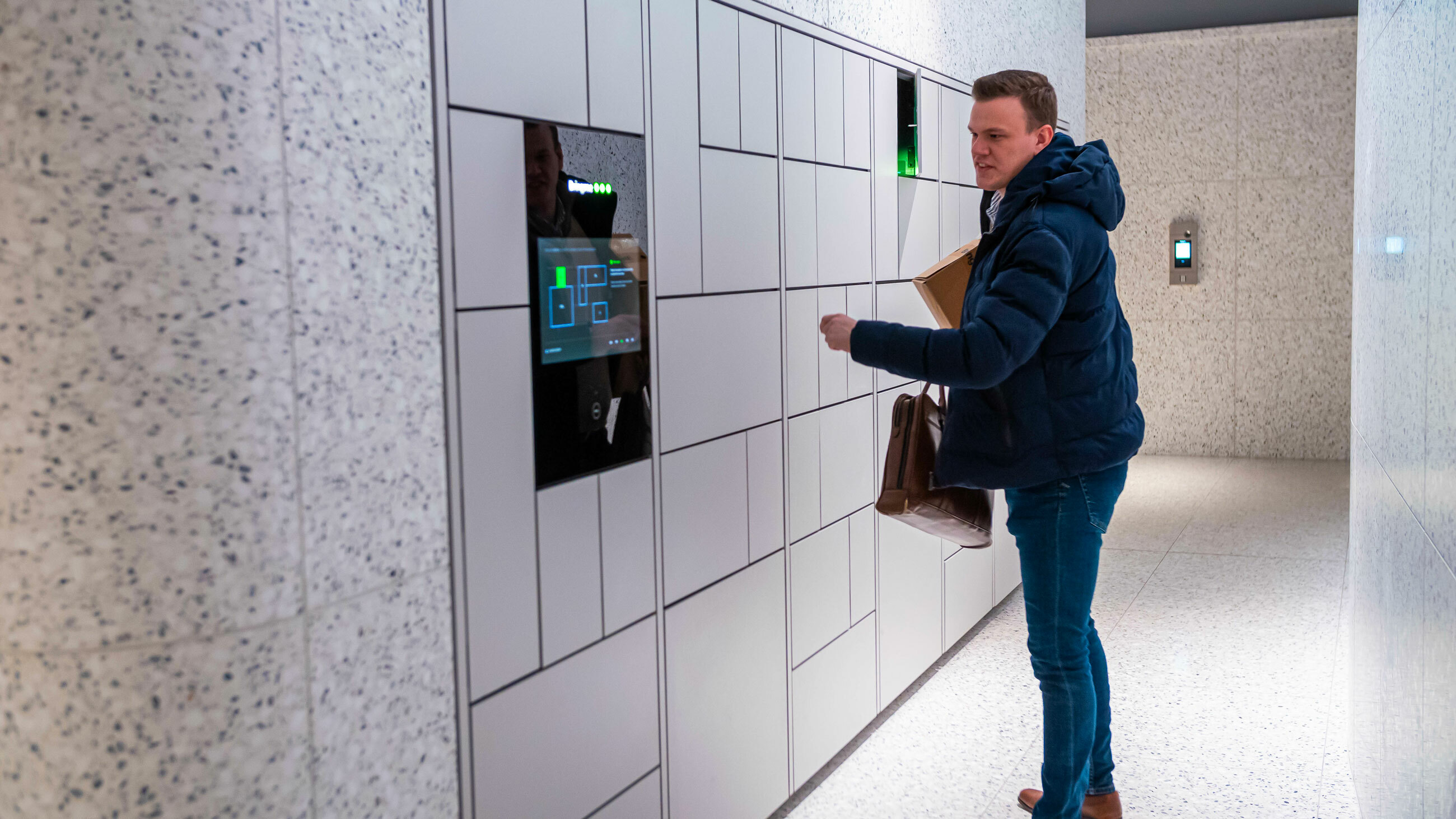 Hassle-free operation

Bringme has an in-house Help Center where residents and building managers can turn to with questions. Any (technical) defects are resolved remotely by the Control Room Team, which can resolve ninety per cent of (potential) issues without having to come on site. Matexi can hand over the project hassle-free, knowing that the building manager and residents can rely on Bringme at all times. "As a neighbourhood developer, it is important for us that the system works well and that we receive as few complaints as possible. Today, I can say with confidence that this is the case," Steven says.
Looking for an elegant and efficient all-in-one solution for your residential project?