Tenant retention: this strategy is a real game changer for building managers
Are you struggling to retain your tenants and wondering what strategy to use? Some Google research will quickly give you a list with superficial tips, tricks & how to's. But in this day and age, you have to come up with solutions that deal with actual problems and respond to the way tenants live today. This is why automated parcel management ticks almost all boxes for building managers. It not only delivers a top notch customer service, it also takes over a great deal of your daily chores and is cheaper than the often used standalone systems. No wonder it is rapidly becoming the new standard. Read on and find out how it will increase your tenant retention rates.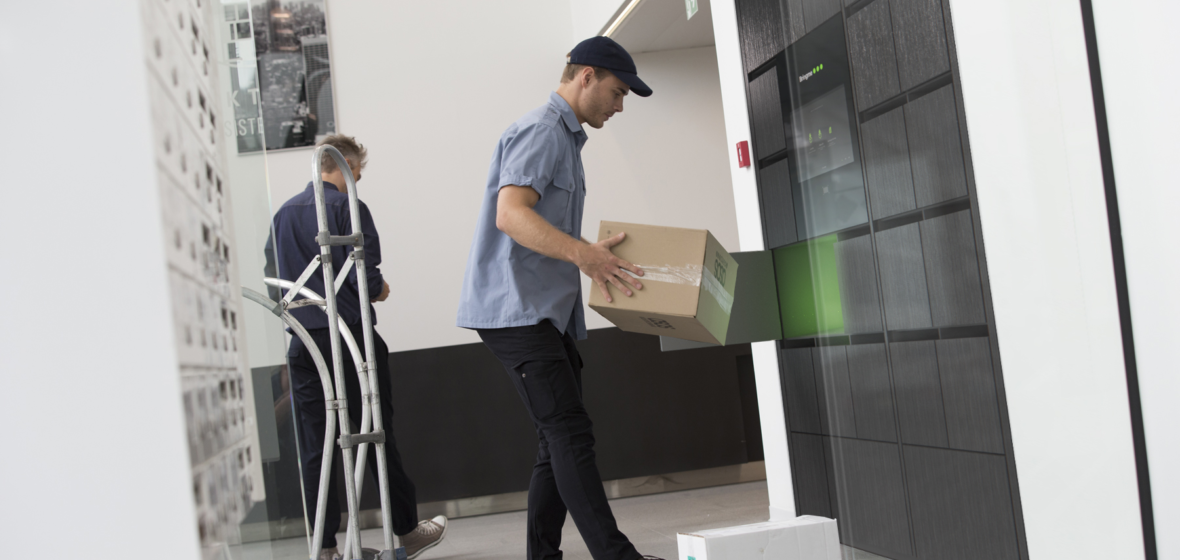 No more parcels lost or stolen
Our world has rapidly evolved into a parcel economy. The parcel volume in the UK is expected to grow 10 to 14 percent every year to reach 7.5-8.5 billion in 2026. Without a smart parcel box, things often get out of hand. Parcels get lost, delivered to the wrong person, or stolen. This gives tenants lots of extra work and stress and ends up as complaints on your doorstep. Why would you not offer them a fool proof system that offers them a lot of added value, at the same time making your job as a building manager a whole lot easier?

An efficient response to the new way of working
Residents no longer work regular nine to five schedules in the office. They like to be flexible and want to come and go as they please. Automated parcel management typically is part of a clever ecosystem that offers a whole range of top notch services, specifically developed to suit their hectic, modern lifestyles. Residents can receive parcels when they're away. They can open the door to let service personnel or friends in from a distance. And on top of that, they benefit from a 24/7 key service.
A true upgrade for the entrance hall
You want your building to shine and to give buyers, tenants and visitors an impeccable first impression. With a smart parcel solution, your building will show off its architectural building quality and high standards and lose its (possible) 70's look. By installing a state of the art, triple design award winning parcel box you immediately transform your entrance hall and give your building an innovative, shiny new and sustainable image, at an affordable cost.
An answer to your tenants' desire for sustainability
Sustainability is not an empty concept for tenants today. They want facts. They want to be reassured of their choice. And that goes beyond simply picking some eco-friendly materials. With an automated parcel solution you can prove your commitment to sustainability in black and white, with a 100% first hit rate. There is never a need for a second or third delivery attempt. A watertight argument to win your tenants approval (and hearts).
No more hassle with keys
The smart parcel box can be combined with a smart bell and digital access control to create a true digital concierge. Digital access control is a true game changer for building managers in the build-to-rent market. This means, amongst others, that you can offer your tenants a 24/7 key service. You can program every key digitally and specify times that keys are granted access. Lost or stolen keys can be removed from the system with a single click: you never have to go onsite to replace keys, you can make spare keys 24/7 available in the smart parcel box. What a convenience for your residents …
Automated parcel management for your building?
Bringme are the experts in automated parcel management for apartment buildings. We offer a wide range of solutions, from a smart parcel box to a complete digital concierge system.