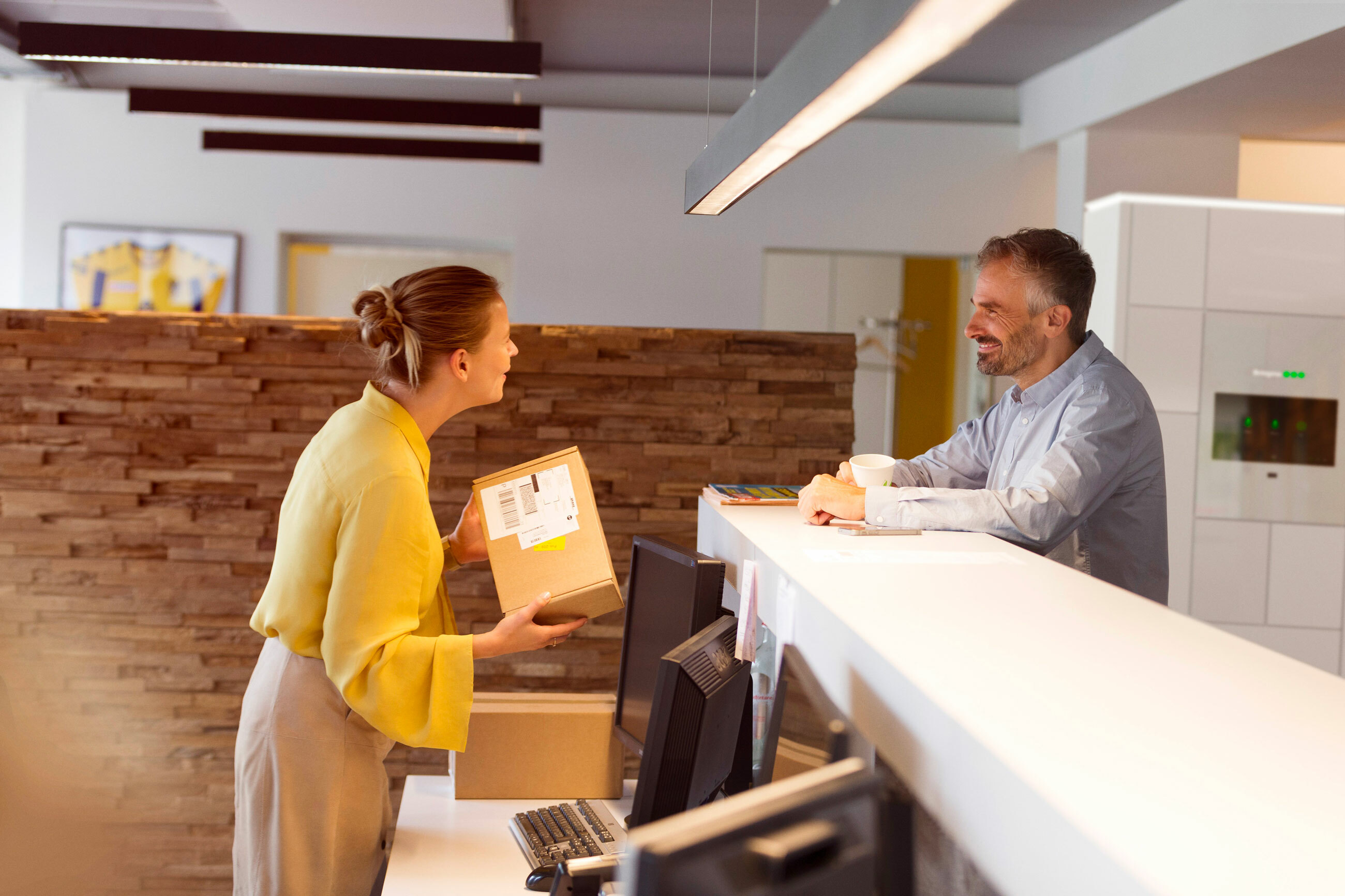 With or without a receptionist?
As a company, you decide where you'll deploy the digital receptionist. Our specialists will help you choose the solution that is most beneficial to you.
Is it mainly dealing with parcels and deliveries?
Do you want help in receiving visitors?
Do you want to reduce your reception team?
Or do you want to go fully automated?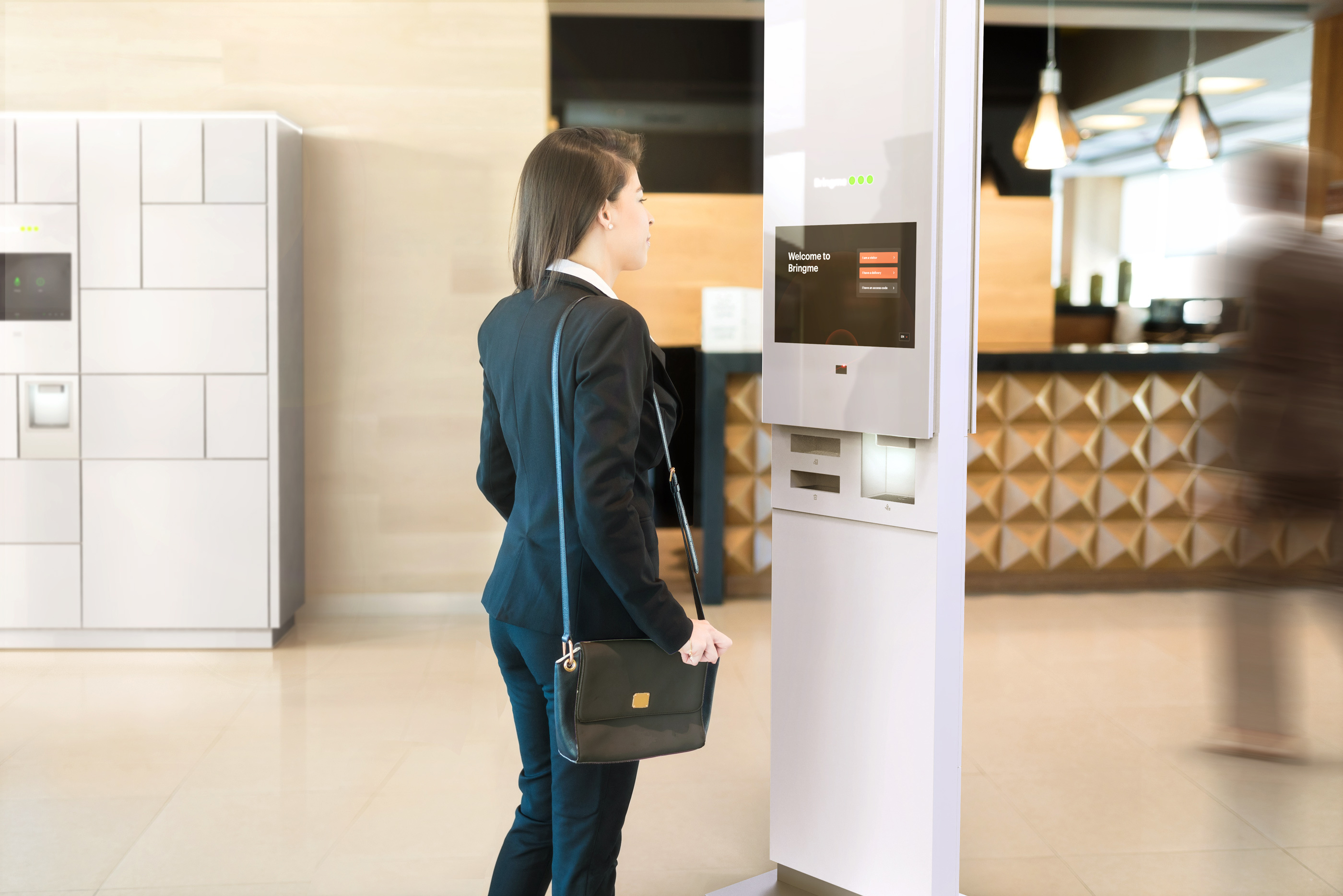 24/7 worry-free
The digital reception solves many current problems of the hybrid working environment.
Continuity even when there is (almost) nobody in the office.
Accept parcels and welcome visitors, including after hours.
Never sick, never stuck in traffic, and available 24/7.
Favoured as an employee benefit.
Professional reception
A smooth and friendly – and completely automated – welcome. Customised for your business. With or without a receptionist.
Effortless
No one has to stand up or answer phone calls to show visitors the way or give instructions to couriers: the Bringme Bell takes care of it.

Undisturbed
No one needs to notify the host when a visitor arrives: the Bringme Desk takes care of everything.

Hands free
No one has to interrupt their work to sign for a parcel or to receive a delivery: the Bringme Box takes care of that.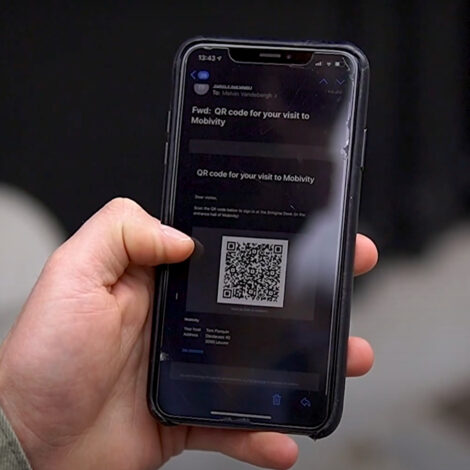 QR code for visitor access
Create a secure and professional visitor experience. Give visitors access via an invitation email with a QR code.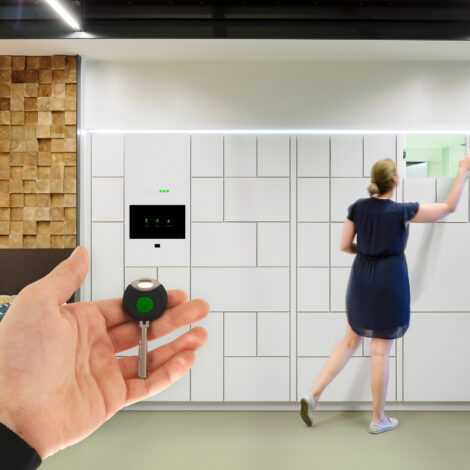 One key for all
With the Bringme Key, employees have one key for all the doors, Bringme products and other applications at the office. Simplicity itself.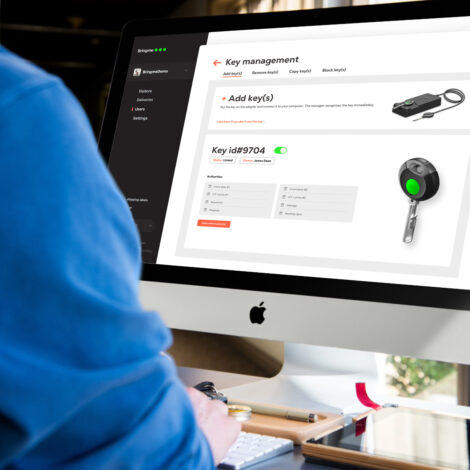 Remote access control
The cloud-based Key Manager enables you to manage access rights easily in real time, even remotely.
Bringme, service partner for your digital workplace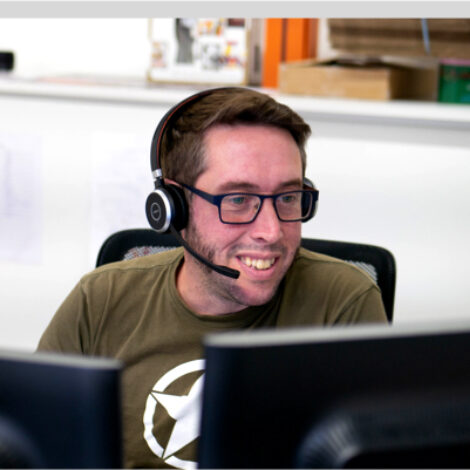 Dedicated Customer Success Manager
Your dedicated customer success manager goes for 100% customer satisfaction.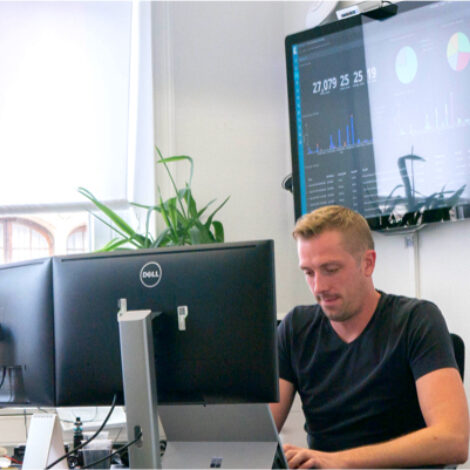 Help Center with unique control room
Bringme can solve 90% of potential problems without on-site intervention.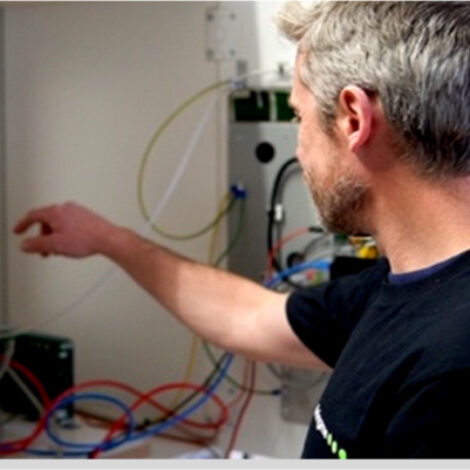 Own intervention team
For on-site maintenance and urgent interventions.
Do you want to save costs with a digital reception?
I'm happy to advise you!
1000+ companies choose Bringme
Discover how our clients spend time more efficiently, increase productivity and save costs.