Automated parcel management: combat parcel chaos to avoid frustrations – and costs
With internet shopping growing more common by the day, the number of parcels being delivered is skyrocketing. In 2021, the average UK family has been receiving 4.5 parcels per month (source: Bringme Delivery Index). When they're being delivered to residential buildings, they often pile up in entry ways as they await collection. They force people to wait at home for their deliveries to come, make them risk loss or theft if they don't stay home, and inevitably result in entryways becoming a cluttered eyesore.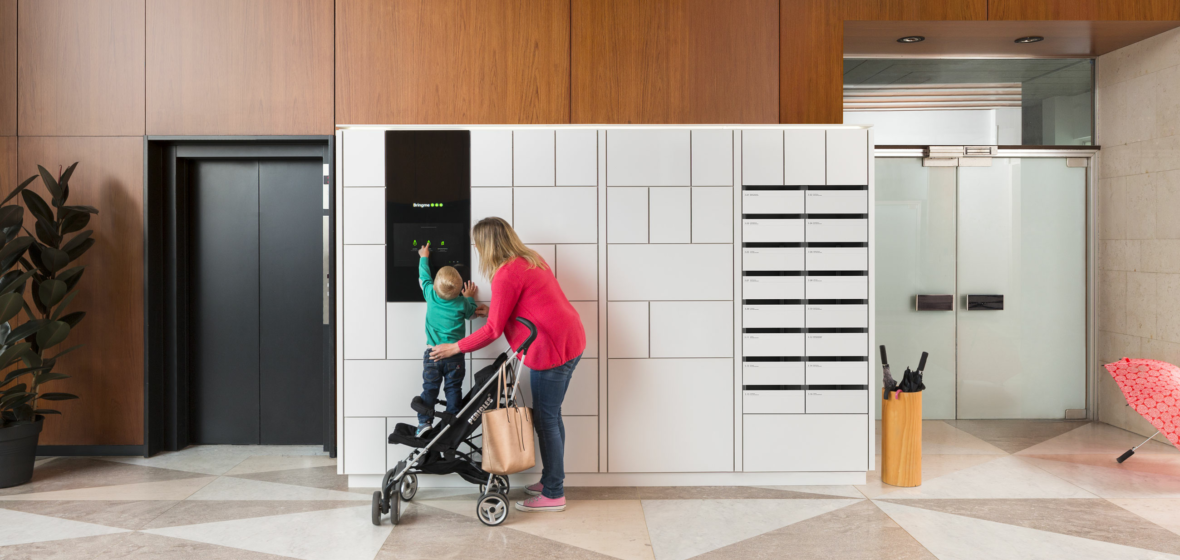 Thankfully, there's an easy solution. Automated parcel management is quickly becoming the new standard. No wonder: all it requires is the simple installation of a smart parcel box and an app. For those who want a complete digital concierge, a smart bell can be incorporated as well. Quick, efficient and effective, automated parcel management makes life easier for residents and building managers alike.
Automated parcel management: designed to be easy
Automated parcel management is designed to be easy, for couriers and postal operators who are required to work quickly, and for building residents who want to receive deliveries securely, regardless of whether they're home or not. Moreover, building managers fulfil their responsibilities, avoid complaints and privacy issues, and never need to worry about stolen parcels.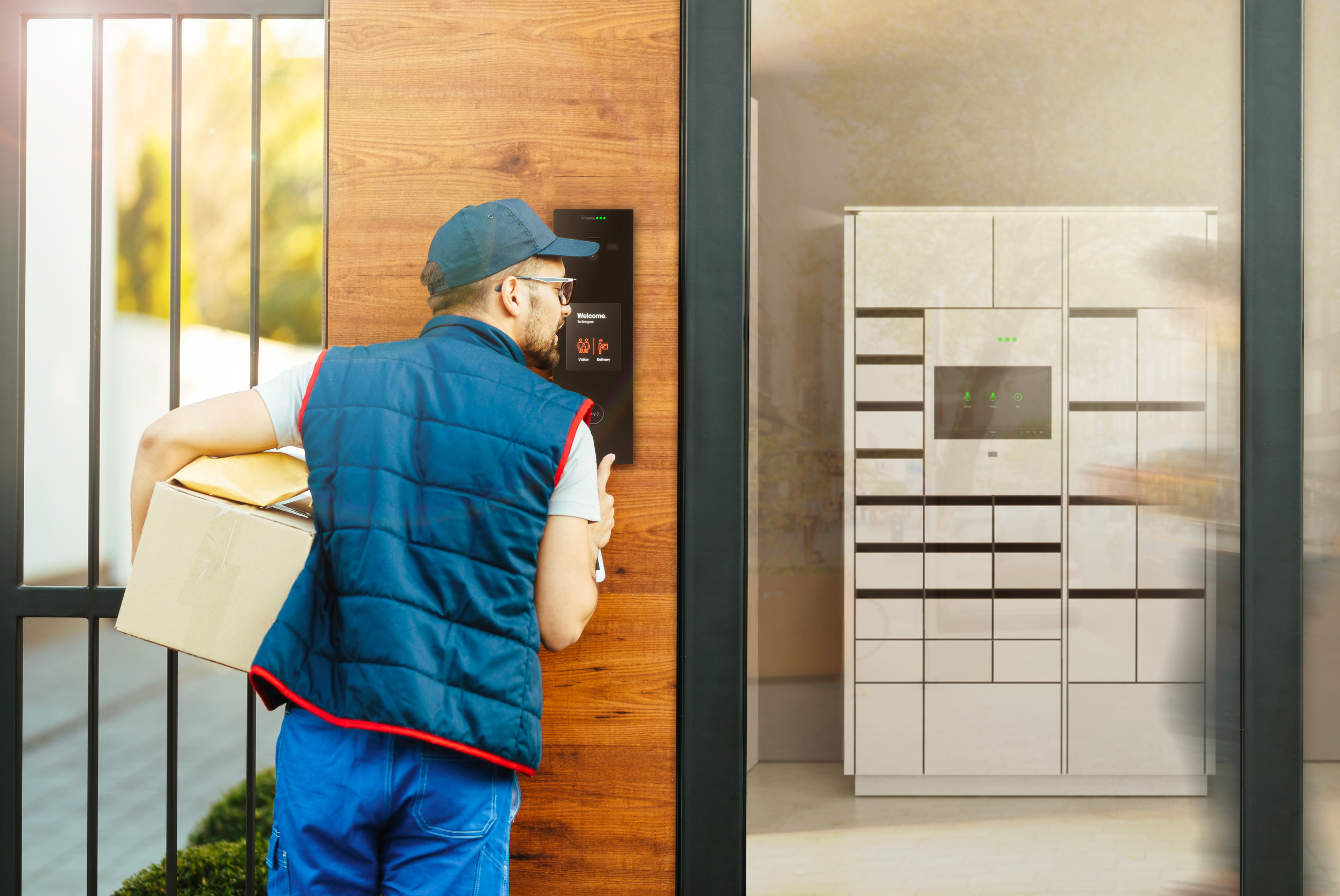 How does it work?
It's a simple process:

A smart parcel box can be compared to a computer with several locking doors. It's a plug-and-play installation. Users just need to download the app.
A courier opens a vacant cubicle, puts the parcel inside and closes the door. The compartment detection system provides them with proof of delivery and sends a notification to the addressee's mobile phone.
When they're ready, the addressee scans their personal QR code from the app. The cubicle door opens. Et voila... They have their parcel.


More than just parcels

Of course, a smart parcel box is suitable for receiving more than just parcels. Building managers are able to leave items for contractors and colleagues. Or keys for Airbnb guests. Residents can exchange items freely, among themselves or with family and friends. And they're always assured of complete security. If it looks like something might have gone wrong? It's easy to follow up. The app maintains a full record. It even keeps digital proof of delivery.
Residents expect a smart parcel box
When they're expecting an important parcel to be delivered, residents are effectively held hostage waiting for it to arrive. With a smart parcel box, they get a notification the moment a parcel arrives. The parcel remains secured in the parcel box, privately and conveniently stowed away, until the resident collects it whenever it suits them. A simple scan of their personal QR code or a swipe of their fob and the box opens for them. Forgot to collect? The app follows up with helpful reminders.
Building managers need a smart parcel box
When a parcel arrives for an absent resident, it becomes the responsibility of the building manager or concierge, even when a parcel is left in the building entry because the building manager is not available. The problem? Parcel labels include names, telephone numbers, addresses and even content descriptions—information building managers are required to kept from prying eyes. Of course, building managers also need to ensure parcels are not stolen, lost or accidentally collected by the wrong residents.


Automatically meets legal requirements
And that is why automated parcel management was created. It follows the requirements of the UK Data Protection Act to the letter, runs automatically and even sends out reminders to ensure parcels are collected and capacity is optimised. There is no need for physical intervention from the building manager. Instead, building managers benefit from less stress, lower costs and having the extra time needed for performing other tasks or managing multiple buildings.
Automated parcel management with a digital concierge
The smart parcel box is just one of the ways of making life easier. It's typically used as part of a larger ecosystem. The box can be expanded with a smart bell and digital access control to create a true digital concierge. Already a lot of building managers in the build-to-rent market use digital access control to ensure optimal security, to improve convenience for the residents and to generate cost savings. To give an example, digital access control allows building managers to specify the times that certain keys are granted access. And if a key is lost or stolen? It's easily removed from the system with a single click. Plus of course, building managers are able to make spare keys available, 24/7, in the smart parcel box. Instant delivery in case of stolen or lost keys.
Is your building ready for automated parcel management?
Bringme is an expert in automated parcel management. We offer different solutions, whether you're looking for a smart parcel box or a complete digital concierge system.