The sticking points when it comes to new-build apartments according to buyers
Buyers of new-build apartments have different priorities to investors, as they will effectively be living in the building. Project developers and architects should therefore bear the following five things in mind to avoid frustrations among buyers.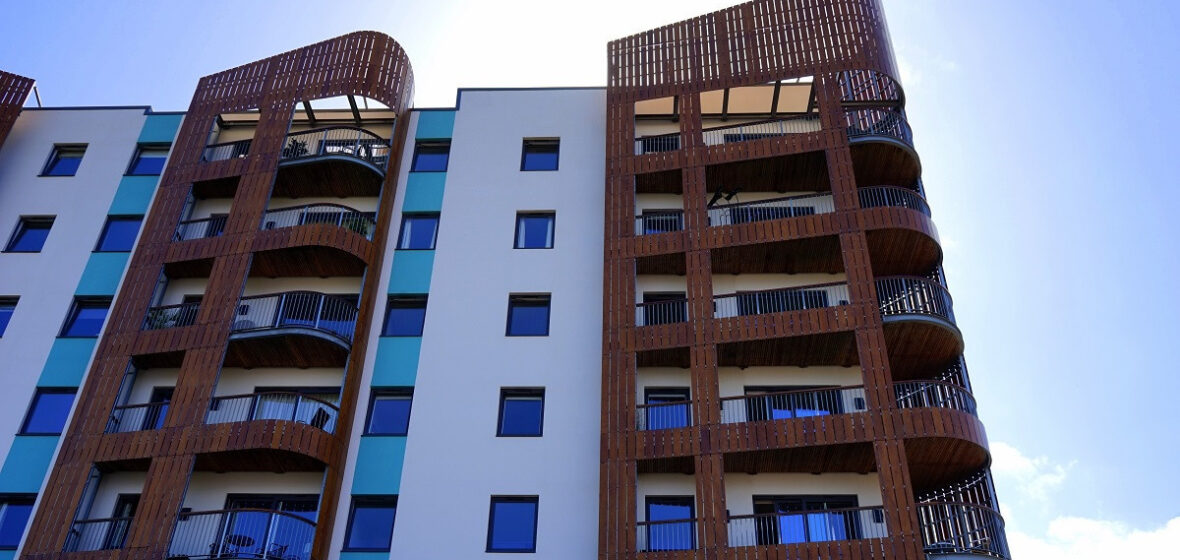 1. Too little acoustic comfort

For many buyers, acquiring co-ownership of a property is a difficult step, where one of the biggest frustrations is impact and airborne noise. More and more buyers interested in new-build apartments will request a standard of 'increased acoustic comfort', which offers the buyer a quality guarantee.
2. Agreed delivery dates are never met
Contractual delivery dates for apartments do not take into account unpredictable weather, force majeure or archaeological surveys to name but a few. Agreed delivery dates are often missed, leading to frustrations for buyers who have sold their home or terminated their lease. Buyers appreciate honest communication from the developer if they know they will miss the deadline.
3. Lack of a parcel service leads to frustration
Many developers consider saving on costs by using a traditional letterbox. Residents must stay at home to wait for a parcel and are faced with couriers who ring the doorbell for the neighbours and leave parcels lying around in entrance halls. That's why buyers are increasingly looking for apartments with a parcel service.
4. Little after-care

Once an apartment has been completed, technical defects often come to the fore. The digital generation is used to getting immediate assistance from customer service departments. Contractors are yet to understand this, and their lack of good communication and fast after-care leaves a bitter taste when purchasing their dream home.
5. A feeling of insecurity due to faulty access controls
Specifications often include a doorbell or videophone, but rarely consider how people will come and go from the residential complex. Due to the rising number of incidents with parcels, buyers are increasingly aware of the fact that access controls are essential for security. They want smart access control which offers couriers and delivery drivers controlled and restricted access.