Bringme's parcel service is present at Here East from the get-go
In vibrant East London lies a very special multi-tenant. The giant Here East campus covers a whopping 1.2 million(!) square metres and was built as a media centre for the Olympic Games in 2012. The site has since been repurposed as a hotbed of innovation and creativity. It 'just so happens' that a Bringme Box can also be found there recently; we went by.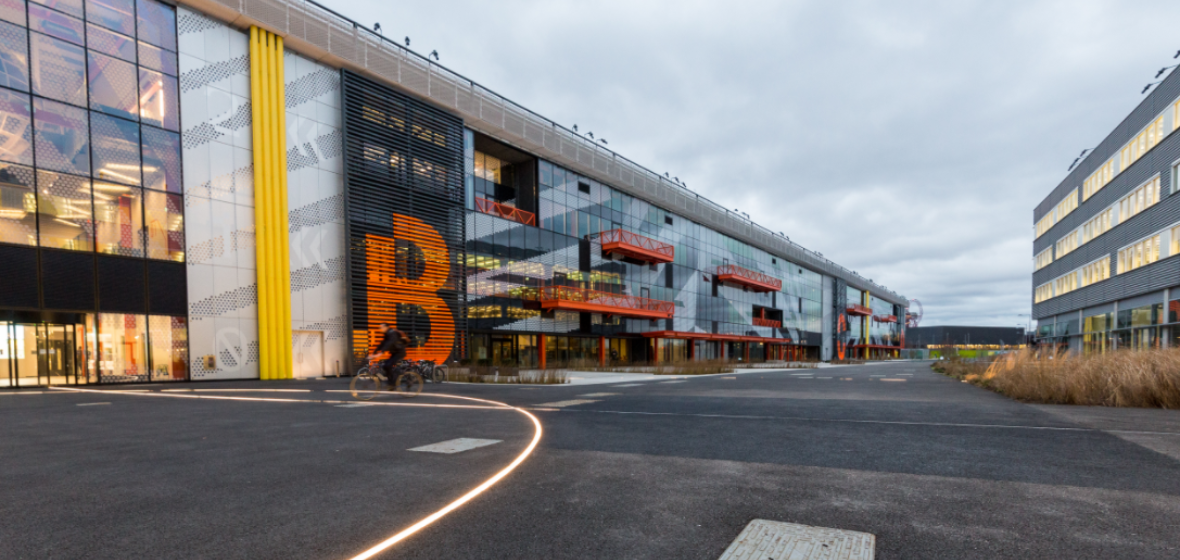 Where technology's concerned, London has always been a world leader. It's no wonder then that—even after Brexit—the city is often dubbed the "Tech Capital of Europe". The city is naturally appealing to technology companies and investors, and that's also because the financial sector is here in force. In 2016, no less than 6.7 billion pounds was invested in British tech companies. Big names like Google, Snapchat, and Facebook announced they would be investing substantially in brand new headquarters in the country's largest metropolis.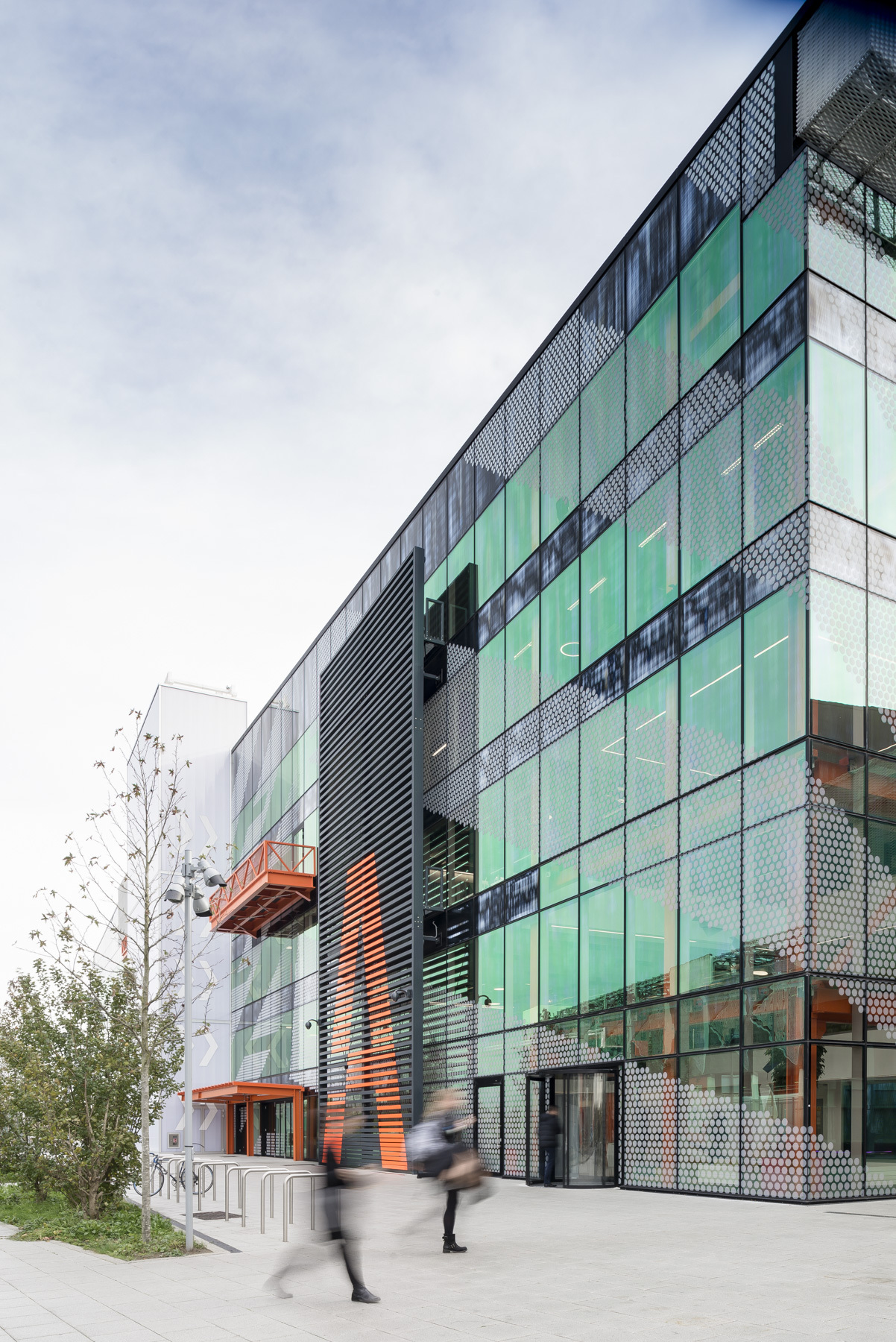 Bringme's already well represented in London. One of our boxes is located in the beating heart of all of that technological activity. Here East was constructed for the 2012 Olympics as a press and media centre. All summer long, everyone here kept close track of the entire competition, and athletic VIPs like Usian Bolt and Michael Phelps strolled through the hallways of this enormous building. Meanwhile, the Olympics are well behind us, but London wouldn't be London if it hadn't usefully repurposed this giant. Here East was born.

Here East is part of the Queen Elizabeth Olympic Park. A major project: in addition to the enterprise centre, some 10,000 housing units will be built in years to come. The campus is a stone's throw away from the residential area. That means new places to live as well as work. And that's a good thing, too. Because some 1,000,000-odd people are expected to move to this brand-new part of the city in the coming years.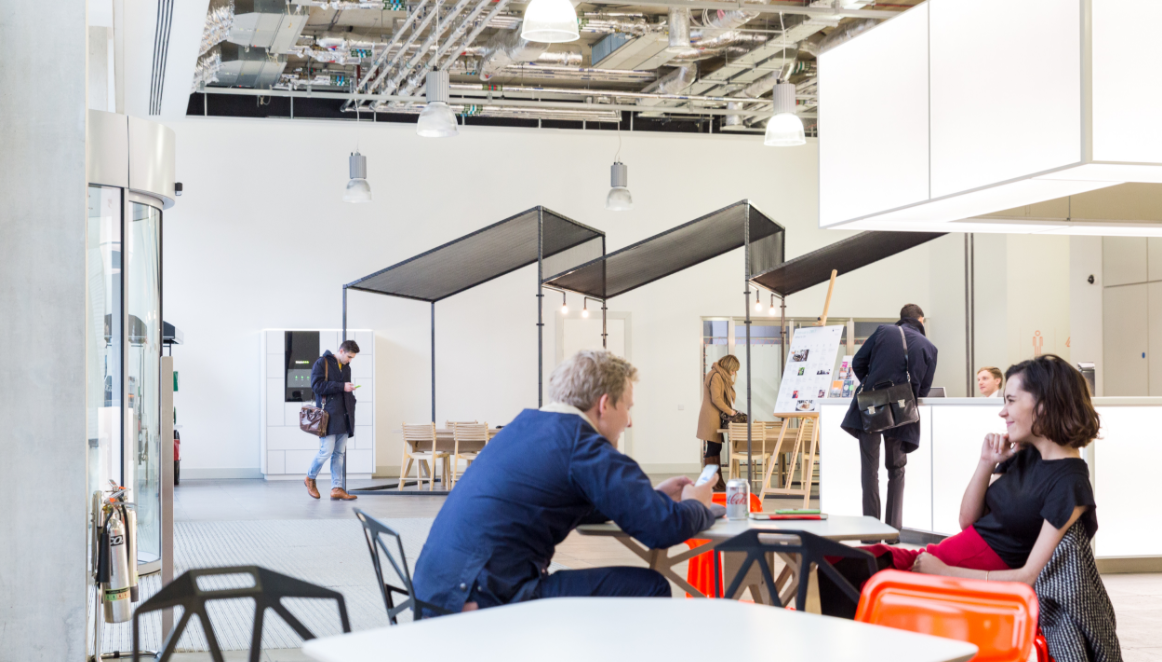 Back to Here East. This complex contains, among others, the BT Sports studios and giant data centre Infinity. In 2017, Plexal will also be moving in. Plexal's ambition is to become Europe's largest, best-connected tech hub. Their presence at Here East is already being hailed as one of 2017's most important London tech developments. Everything's set to go at Here East and this summer will be terrifically exciting. Companies are moving in and numerous restaurants, shops, and coffee bars are opening their doors. Bringme is all set to grow in step with this giant and optimize the logistics in the complex. Because—let's be honest—we think it's pretty special to be part of this unique project from the get-go.