How Liverpool Science Park cut 90% costs on security with the virtual receptionist
A vibrant community of innovators, creators, pioneers and ground-breakers. That's the core of Liverpool Science Park, three purpose-built science and technology facilities that provide top of the range office and laboratory spaces designed to help companies thrive. Building manager George Barclay has been using a Bringme Box and Bell for a couple of years now, to the satisfaction of its customers. But during COVID-19 it also became clear in how many ways the virtual receptionist made his job as a building manager easier. This is his story.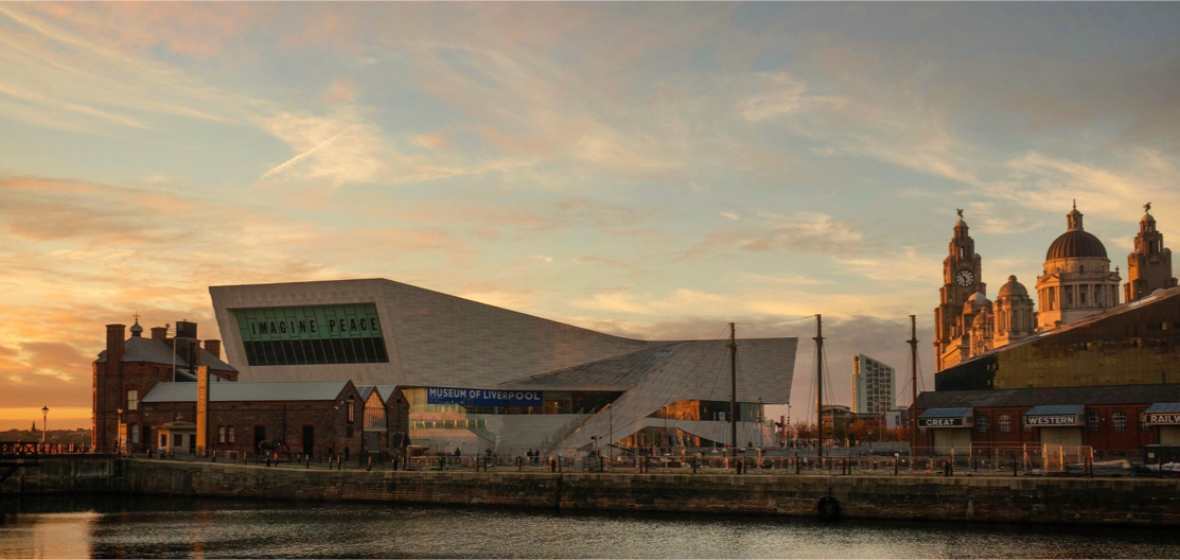 Substantial savings
'Originally, we were looking for a solution that would allow us to reduce our overheads whilst maintaining the level of security we historically provided. Our buildings are vibrant and bustling so it is important that we ensure our levels of service keeps up with the high footfall you find in the heart of an innovation district.' Says George, 'So that led us to the Bringme Box. But then, when we discovered the Bringme Bell, the entire picture came together. Thanks to Bringme, we've not only secured our customers parcels and deliveries, we've also improved our access control systems and intercom. We can use the Bringme Bell anywhere on site and even at home which allows me to keep on top of the comings and goings on site. It's also allowed us to save around 90% of our previous expenditure, allowing us to spend money on the exciting projects we are undertaking. Needless to say, this has made a huge difference.'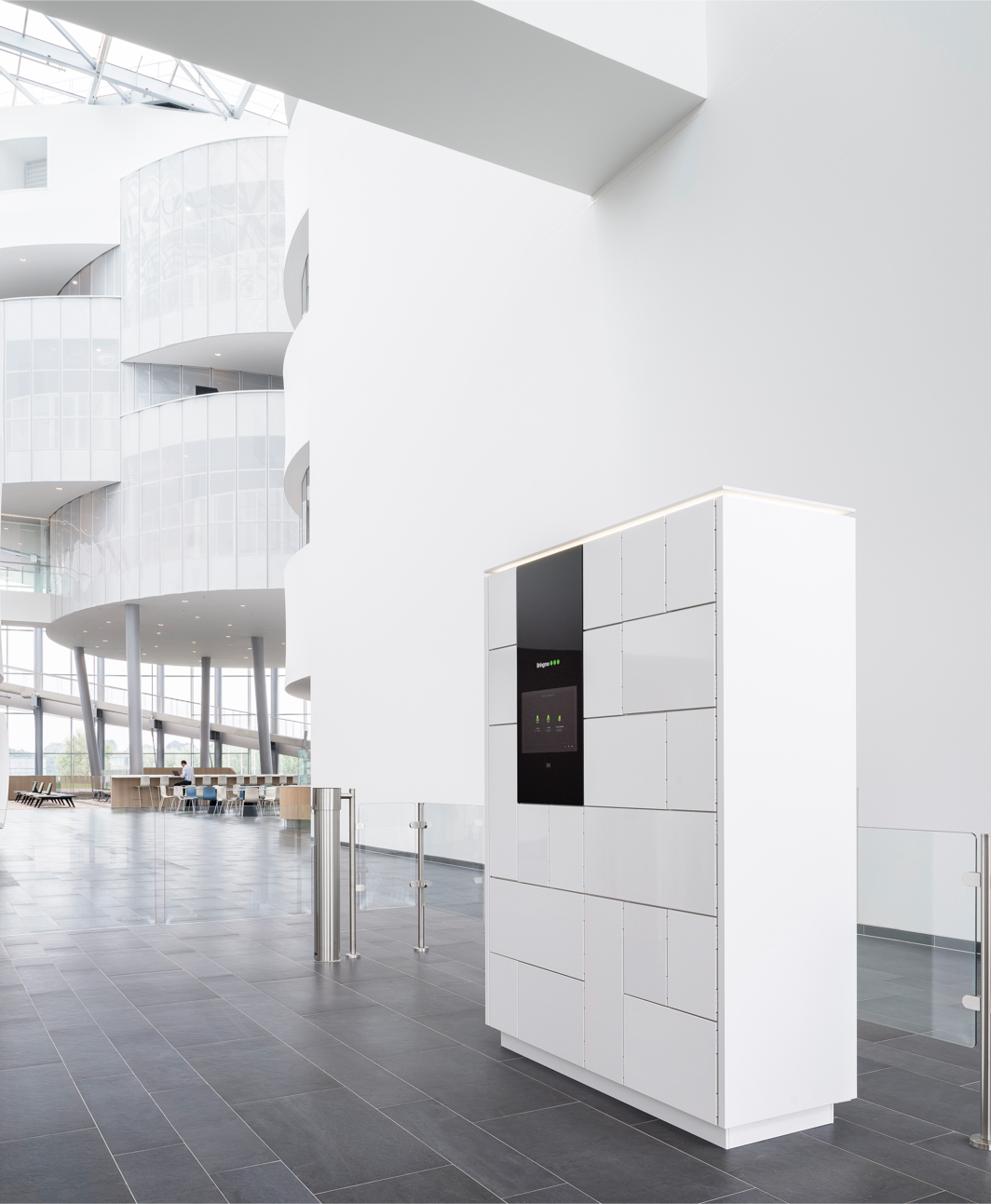 Customers love the parcel service
'In our buildings, it would have been counter intuitive to use a parcel locker that the general public would have been able to access as it defeats the purpose we set out to achieve.' Continues George. 'We wanted a private solution which is one of the major factors in choosing Bringme'.

We set out looking for a solution to just collect parcels and ended up with a system that has transformed the way we manage our buildings. What more could we want?
'The Bringme Virtual Receptionist Advisor has done a really great job in the beginning. He assessed our concrete needs and helped us find the right solution and the best location for our specific situation, considering the number of parcels, the privacy issue, our way of working … Having a secure solution that has not needed a person to manage onsite has been essential, a benefit none of us foresaw when first installing the system. We have a varied demographic, from students to life long professors, and I have to say that all our customers, even the more technophobic ones, see the benefits of the Bringme Box. It allows a safe, contactless journey, both for myself, my customers and our couriers.'
Real benefits for the operations manager
George: 'But I have to admit that, apart from our customers appreciating the parcel service, the main benefits of the virtual receptionist are for me as operations manager. It's my job to see to it that everything runs smoothly on the sites. And the Bringme Box, combined with the Bringme Box, has really helped myself and my colleagues in the fast-paced environment of a Science Park. Its blend of cutting edge technology, stylish finish, and practical benefits have helped us maintain an exceptional standard of service during an incredibly difficult twelve months. We set out looking for a solution to just collect parcels and ended up with a system that has transformed the way we manage our buildings. What more could we want?'