How HYELM eliminated parcel liability with Bringme
For HYELM, a not-for-profit landlord providing affordable housing solutions for young people working in London, receiving resident packages was not an option as the team wanted to avoid discussions and issues surrounding liability. Residents had to manage their own deliveries, but this quickly became a real challenge, with packages often left in the entrance hall for everyone to see, leading to theft.
Sarah Armstrong, property manager at HYELM, shares how Bringme solved this problem.
These are the 3 challenges HYELM solved with Bringme:
Parcel liability issues: stolen, damaged, or lost parcels are completely a thing of the past with Bringme.
Scattered deliveries: thanks to the triple award-winning design of the Box, the entrance hall now looks more organised and stylish than ever.
Worries and cumbersome work: the Box, app, and Manager, as a unique ecosystem, put an end to all concerns for residents and the HYELM team.
Parcel liability problem solved, safety first
"Bringme solved our parcel liability problem," Sarah says. After numerous discussions, concerns, and issues surrounding liability, the HYELM team had decided not to receive resident packages anymore to avoid liability problems. However, the need for a secure parcel management solution arose when Sarah noticed packages lingering in the entrance hall and often being stolen by people passing by. The Bringme Box put an end to all these problems and worries. Only the resident can open the mailbox using their unique QR code from the Bringme app.
Parcels are no longer our responsibility. Residents receive a notification in the app when their parcel is delivered.
Focus on affordable living, yet investing in service and design
HYELM targets a young audience with low to moderate incomes in London, but this doesn't mean the landlord compromises on service and design. When the team wanted to invest in a parcel management solution, they considered all possibilities. Bringme quickly emerged as the undisputed winner: "The style and quality represented by Bringme align perfectly with our identity," says Sarah.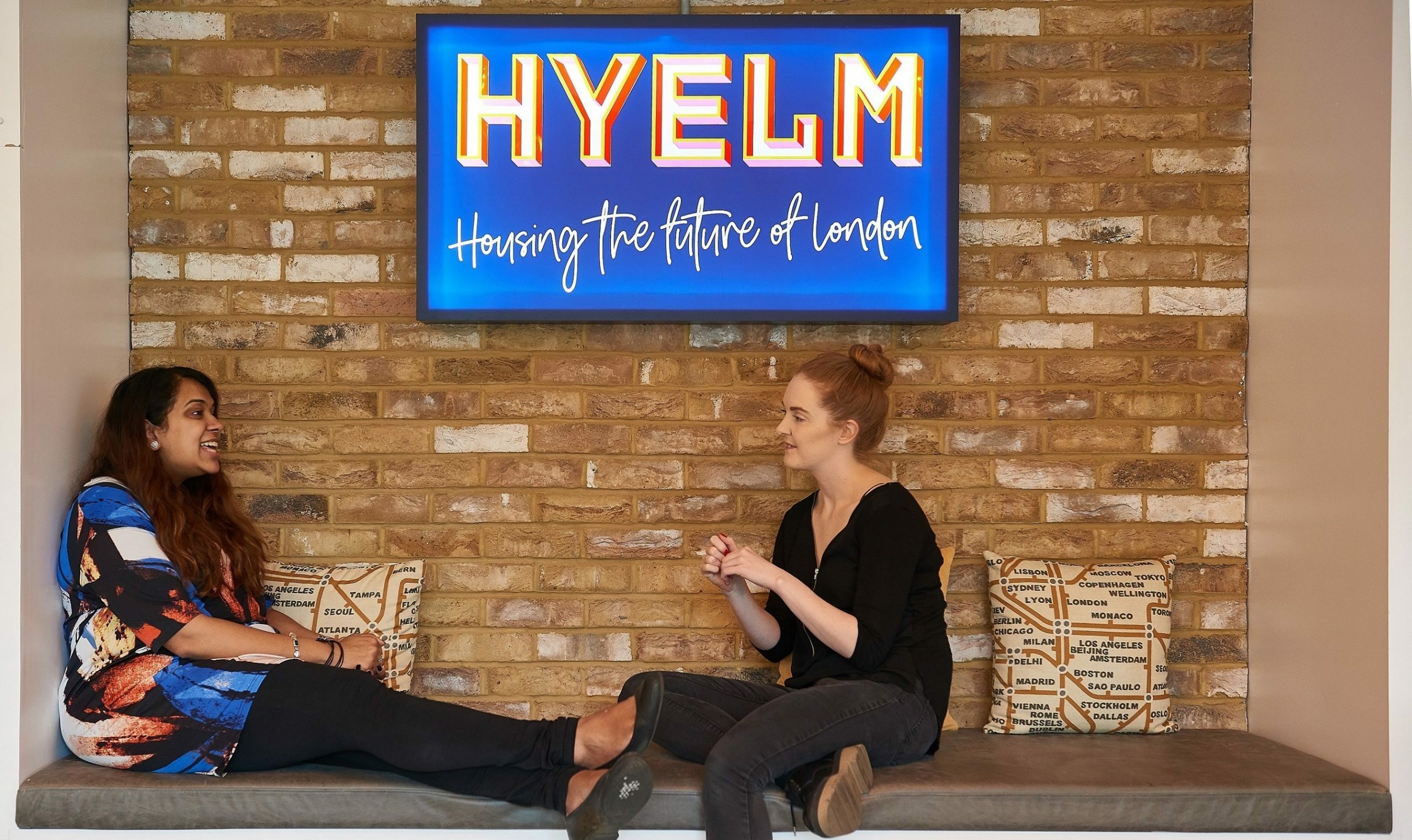 The Box, app, and Manager as a unique and efficient system
Bringme offers a new service that has completely transformed the way HYELM manages the parcel flow. The Box, combined with the app, alleviates the concerns of couriers, residents, and the team. Occasionally, delivery drivers may make a mistake, such as entering the wrong name, but even that is quickly resolved: "For us, it's straightforward to solve problems via the Bringme Manager." This prioritises not only safety but also ease of use and efficiency.