Looking back on going forward really fast - part 1
At Bringme, we'd rather look ahead than back, but for once we don't mind making an exception. We talked to our CEO Jo Vandebergh about the kick of complexity and the cocktail of daring and versatility. Part 1 starts at the time when the 18-year-old Jo leaves school to become an entrepreneur and ends with Bringme's very beginning. A life story that reads like a thriller.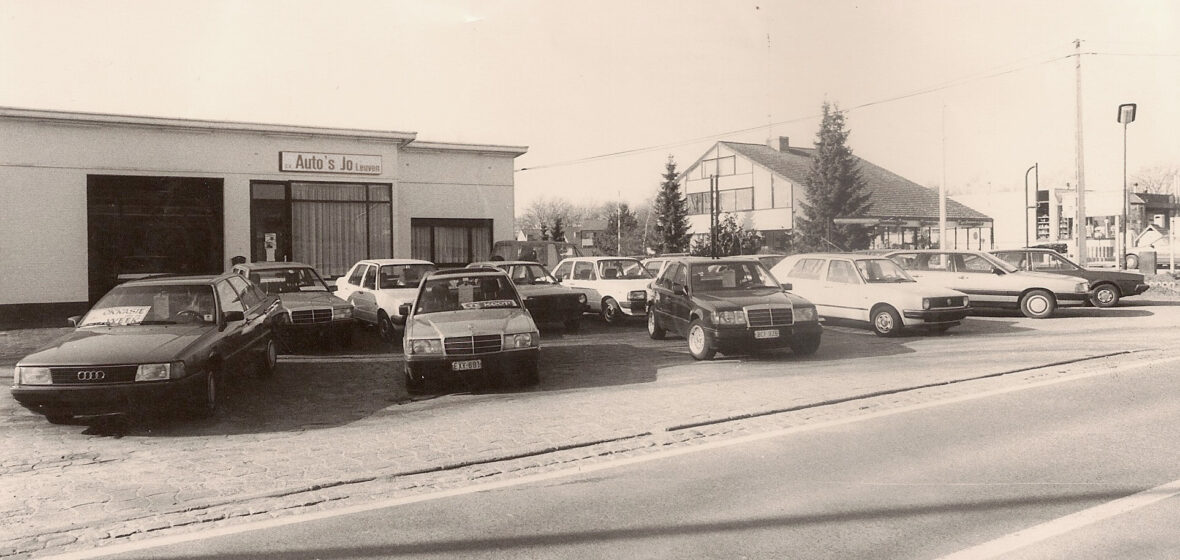 An interview with Bringme CEO Jo Vandebergh

Jo Vandebergh's business card reads: Chief Enabling Officer. That neatly summarizes who Bringme's CEO is: he makes things happen. Born and bred in the university town par excellence, son of a professor at the polytechnic, a secondary school education at Sint-Pieterscollege... Jo seemed predestined to a career in academia. Nothing could have been further from the truth. Jo wanted to be an entrepreneur. It turned out to be the start of a story no one can tell better or more vividly than Jo himself.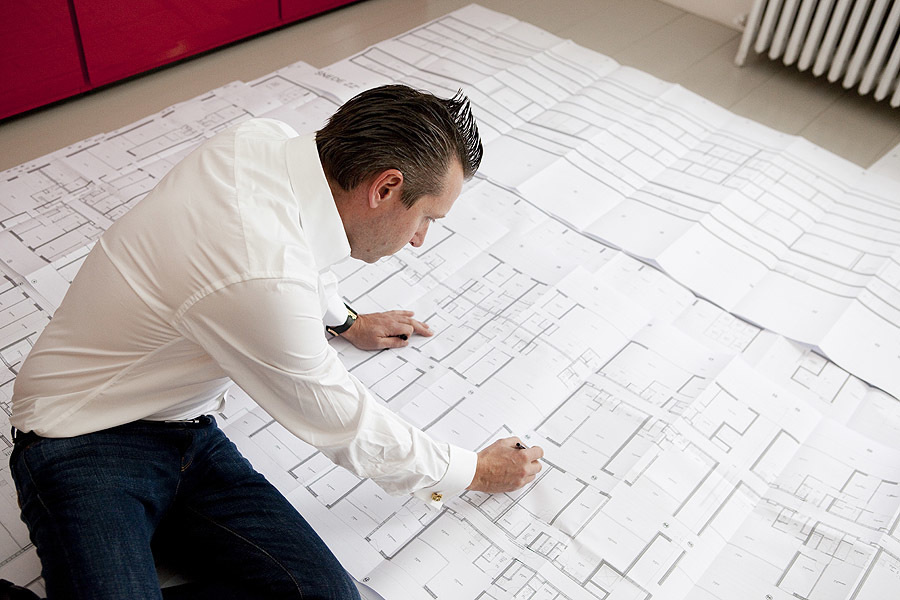 Let's begin at the beginning: how did it all start?
"I was 18 years old, had 16,000 Belgian francs (400 euro), and I wanted to use them to buy a car. Of course, as it turned out, that wasn't enough for a whole car, so I went for half of one: an Audi 80 at the Bruynseels garage in Brussels. The car was in bits up to the windshield. The asking price was 700 euros, and I didn't have the heart to tell this amiable man to his face that I had only 400. So I stopped at the first phone booth I saw to give him a call. To my surprise he said, "You're such a nice chap and it's your first purchase, come and get it!" That very week, from my parents' front yard, I sold that clunker to a car dealer. The meticulously maintained lawn was in tatters, but we had lift-off. That's how I started buying up scrap cars and reselling them.
You'd found your calling?
I wouldn't quite say that. It was fun, but I wanted to raise the bar. Time for something new: second-hand cars instead of wrecks. I confined myself to high-quality German brands, because to be honest, I wasn't enough of a handyman to start tinkering with cars. Eventually, I bought an old Esso petrol station on Tiensesteenweg, just up the road from a GB supermarket, and converted it into a garage. A top location! That's when I learned how important location is for property. I made a decent living, but got little satisfaction from the job. I wanted to sell more cars than anyone else, and I couldn't do that from an old petrol station. So I started thinking about another system or concept. That's when I read a very short article, again at the Bruynseels garage, where I'd bought my first car back in the day, about car auctions in the States. Apparently, they were also a thing in the UK, so I went and had a look. On the ferry to England, I wondered why we didn't have them. It turned out that before me, there been 7 or 8 initiatives, which had all failed.
And still you began to make plans for a car auction in Belgium?
That's right. The fact that others had failed got me thinking. I knew that literally everything had to be right to make this a success. Why had my predecessors failed? Theoretically, the answer was simple: critical mass. The game is played in the course of a single afternoon. So you have to be able to mobilize people to come over to that auction room on a Thursday afternoon. And you have to ensure that you've got plenty to offer every Thursday afternoon. For a whole year I had—being the perfectionist that I am—painstakingly prepared everything and spent 1 million of borrowed money without selling a single car. And then it all had to come together: D-day, 16 May 1991. Meanwhile, I had turned 24. The car auction was jam-packed with car dealers and journalists. Everyone was wildly enthusiastic, but... I didn't sell a single car that day.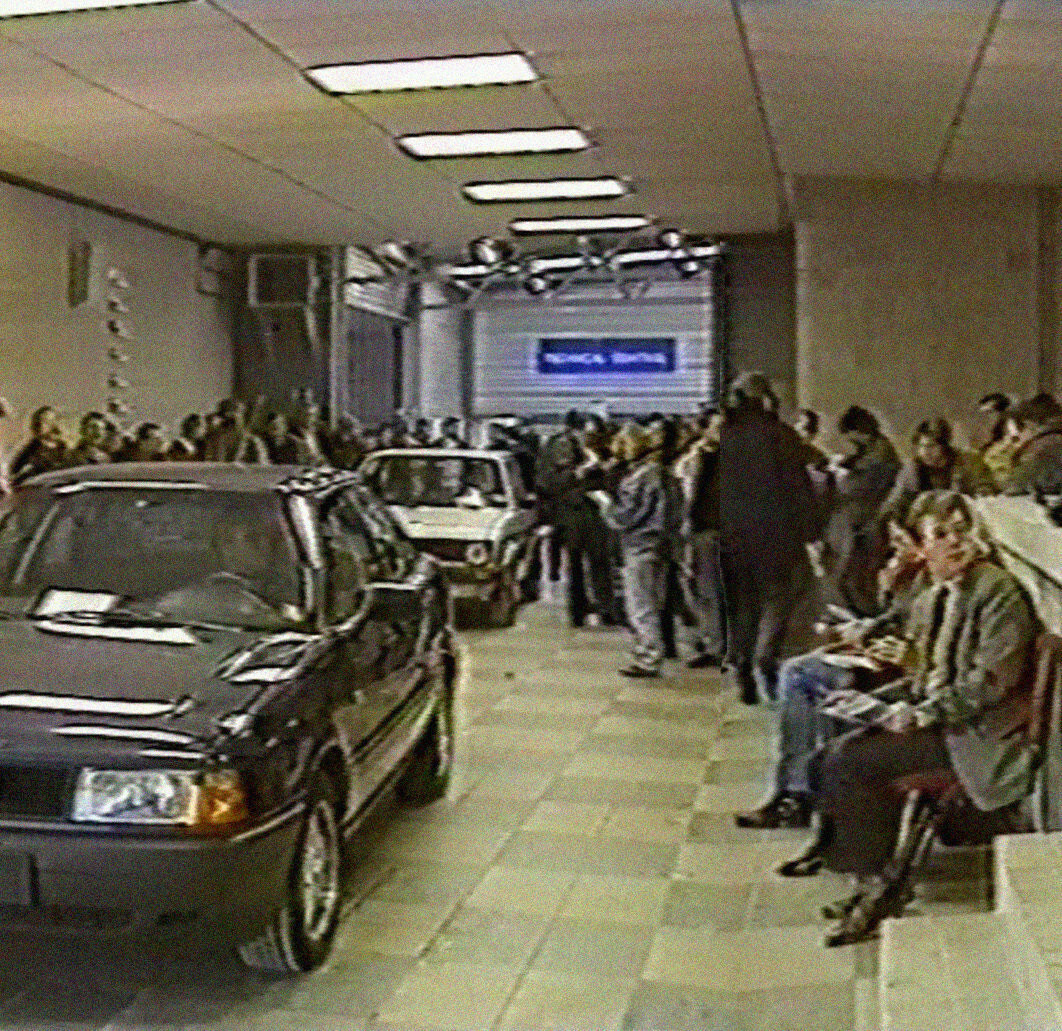 That's annoying. How did you manage to rectify that?
Annoying is the least you can say, but how could it possibly have happened? I had left absolutely nothing to chance—even the location: in Wavre next to the tree standing in the geographical centre of Belgium. When I drove home that night, everything went black. What detail had I overlooked? That was the day I learned that no matter how well-thought-out your concept is, success all depends on how well you understand your customer's psychology. Car dealers want to buy as cheaply as they can. So if you start with too high a price, they'll play the waiting game. That strategy didn't work, so the next day, we turned the set-up around completely. We started out low and quickly and enthusiastically upped the price. On the one hand, the customers became nervous, but on the other hand, they were reassured because their fellow dealers wanted that same car just as badly as they did. It worked! Soon, we were selling 5,000, 10,000, up to 15,000 cars a year, and all of a sudden I was the biggest car dealer in the country.
4 years after the launch, you sold your car auction to an American company. What was that experience like?
I was on the management committee of a huge company with 3,000 staff in Blackbush, to the south of London, looking at and finetuning spreadsheets with 12 other managers. We intended to further roll out the concept in Europe, but my entrepreneur's heart bled. Knowing that the day before I had known almost 2,000 customers by name, could rattle of the phone numbers of half of them by heart, and was operationally involved with every step we took. I missed being an entrepreneur. When I achieved my targets I stopped working there and started to buy property like there was no tomorrow. But actually, property management is pretty dull, too. So I quickly started doing other things besides property management. Kid Cool, a children's clothing company, was located next to the car auction in Wavre. They were very active all across Europe at that time. The owner saw that part of his company was going bankrupt, and he asked me for my help. In no time, I created added value there until the company was in the black again. That direct relationship between management and money was something I liked. Later, I ended up at a Hasselt-based technology company, AD Technologies. They developed hospital software to digitalize the critical services' primary processes: A&E, intensive care, and the like. There were 50 personnel and the cash drain was huge. The company went bust. I bought it from the receiver and put it back on the rails in slimmed-down form.
You don't have a background in IT, so why did you take that on?
Purely for the challenge and because—it's true—I didn't know the first thing about IT. I also saw how the doctors and specialists who had collaborated on the programme were at a loss. So I thought to myself: I'm going to solve this problem. I invested money to improve the product and to sell it to hospitals in Belgium and the Netherlands. Unfortunately, I quickly came up against the industry's limits. The decision-making process in these medical institutions is particularly slow and was mainly determined by how much they could save, rather than by a vision on efficiency. We managed to become the market leader in our niche, but upscaling wasn't in the cards. Around that same period, I bought, split, and sold other IT companies, and even set up a new food concept in Brussels. Until at a certain point in time, I was tired of keeping all of those plates spinning.
A seamless transition to urban development project Tweewaters. How did your interest in urban development come about?
As a counterbalance for my rather risky activities, I continued to invest in property. Meanwhile, I had become specialized in commercial property of up to 5,000 m². Then I acquired a taste for eliminating brownfield sites. I started with the Mouterij in Leuven, a building which had been going to ruin for 30 years because no one—not for lack of trying, mind—had actually managed to get hold of a construction permit. And when everyone else throws in the towel, that's when I think, "yes, this is something I want to sink my teeth into". I got it done on the second try. Another interesting but complex project in Leuven was "De Ramberg" near Pater Damiaanplein. Those were the first urban "inward development" projects. Captivating stuff, but I wanted to manage big projects, projects you could realize dreams with. That's how I ended up doing Tweewaters.

The Tweewaters neighbourhood shows towering ambition. How do you finish a project like that?
It all starts with a dream and an iron will to realize it. In 2005, the land which is now the new Tweewaters quarter was still AB InBev property. The first big step after acquiring the industrial land was to repurpose it from industry to housing and employment. Once the land-use plan was approved, I was able to get to work on the development: the public car park, the Balk van Beel, Twist & Ark, and then the part that's still to come. In 2006, I wrote a book expounding my vision on the neighbourhood. Yes, it was ambitious, but it wasn't just a dream. It was a vision that would be realized in the short term, and that's what makes it interesting for me. The book also contained a small article about a smart home delivery box for online orders and shopping. The funny thing is ... we were barely ordering anything online in Belgium in 2006. But I assumed that sooner or later, it would become a success story.
Curious about the genesis of Bringme and about Jo Vandebergh's view of the future? Read all about it in part 2.