How the virtual reception transformed Amber's job as a receptionist
Receptionists are the face of your business, but what if the tasks associated with this position are all automated? Amber Kempeneers, receptionist for a multi-tenant building, evolved into the position of Office Coordinator after the reception functions were automated. We sat down to hear her story.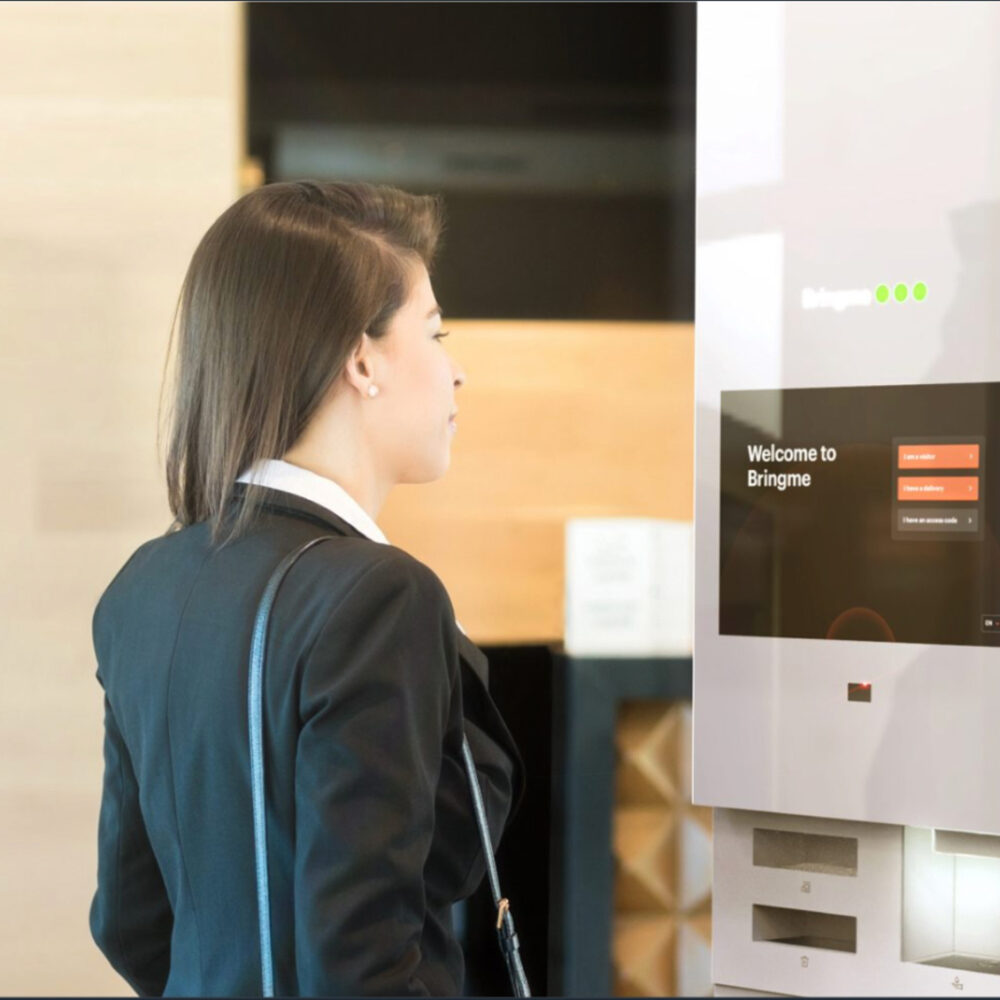 Hi, Amber. So, what were your duties as a receptionist?
Well, I was mainly occupied with greeting visitors and suppliers, sorting the mail, receiving and sending parcels and taking/transferring phone calls. Bringme's accommodation in this building included the installation of a Bringme Box in the hall, which made handling parcels and greeting couriers and suppliers a thing of the past almost overnight.
How did the automation happen?
This was done in several steps. After automating deliveries and parcels via the box, 'Send & Collect' was activated so that employees could send and return parcels from the box themselves too. As the reception is often used for handing over IT material, samples, contracts and car keys, we decided to place a second box in the centre of our building, which is purely used for 'internal logistics'. A lot of my daily tasks disappeared because of this, too.
Subsequently, all departments were instructed to digitise paper correspondence from customers and suppliers as much as possible. So much so that, at one point, traditional mail was returned to the sender in order to oblige the supplier to work digitally. As well as being a good step for the environment, this got rid of a pretty boring task.
I've also seen a strong evolution in recent years with people communicating more by email and less by phone. Therefore, we've decided to have the remaining phones consolidated into a professional call centre so that the employees are not disturbed. Instead, they get an email stating who is trying to call them and why, so that they can schedule the call-back themselves. It's a huge timesaver for me.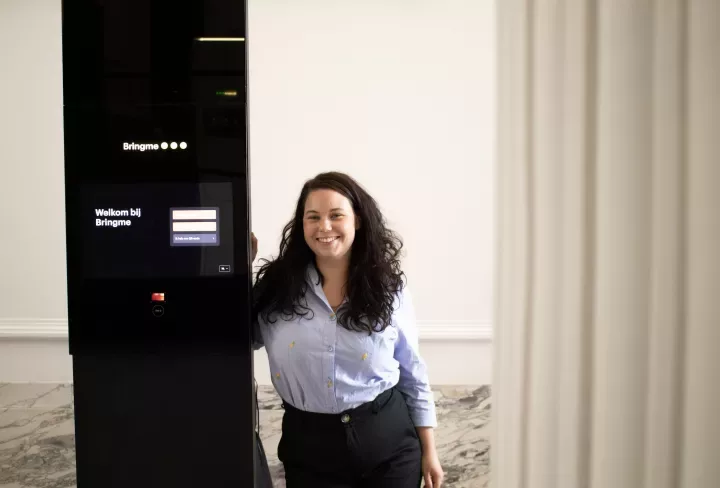 Which change had the greatest impact on you?
It's an ongoing story, but the Bringme Desk, which was the last step in automating our reception, was a real game-changer. Visitors can log in completely autonomously, employees are automatically notified, and the system is constantly reminding the employees so that they don't keep their visitors waiting.
We used to have a tablet for the visitors' reception, but it didn't work independently and I always had to help visitors register. It also gave the wrong impression that I didn't want to make the effort to register our visitors, which isn't a nice feeling.
Did you feel like the digitisation was a threat to your job?
I have to admit it wasn't always easy to let go of the reception duties altogether. Personally, it took me a while before I could leave the reception desk completely unstaffed. But, to be honest, I experienced more advantages than disadvantages very quickly.
I was particularly afraid that my social interactions with colleagues would dwindle, but I'm currently working full-time with my HR colleagues and the interaction has only improved. For the first time in my life, I have the feeling that I really belong to a team. The life of a receptionist can be quite lonely sometimes.
But you still work here, don't you?
Absolutely, because I had the opportunity to become an Office Coordinator. I now manage the fleet, the building and travel management. I make sure that people are able to do their job properly and try to create the right environment and provide the right tools.
What a transformation!
Yes, I'm actually glad that I've been relieved of those daily tasks and in return, I've been given a much more valuable position with more responsibilities. I really feel that I can do much more for my colleagues and the company than before.