How do you use the digital concierge to sell your newly built flats?
Buyers, tenants, and investors now have a multitude of new questions and concerns due to the corona crisis. They want to know if their future flat will be adapted to the new reality.
With Bringme's digital concierge in your project, social distancing and contact-free delivery are easily respected and safety and hygiene are reinforced. This is how you make the difference on the market. The digital concierge distinguishes you from the competition as a real estate developer and attracts buyers to your properties because of the increased well-being and additional safety.
You can use these 5 tools to quickly and easily include the digital concierge in your strategic communication: there are, among others, standard templates for your specifications, a newsletter, an advertisement, etc.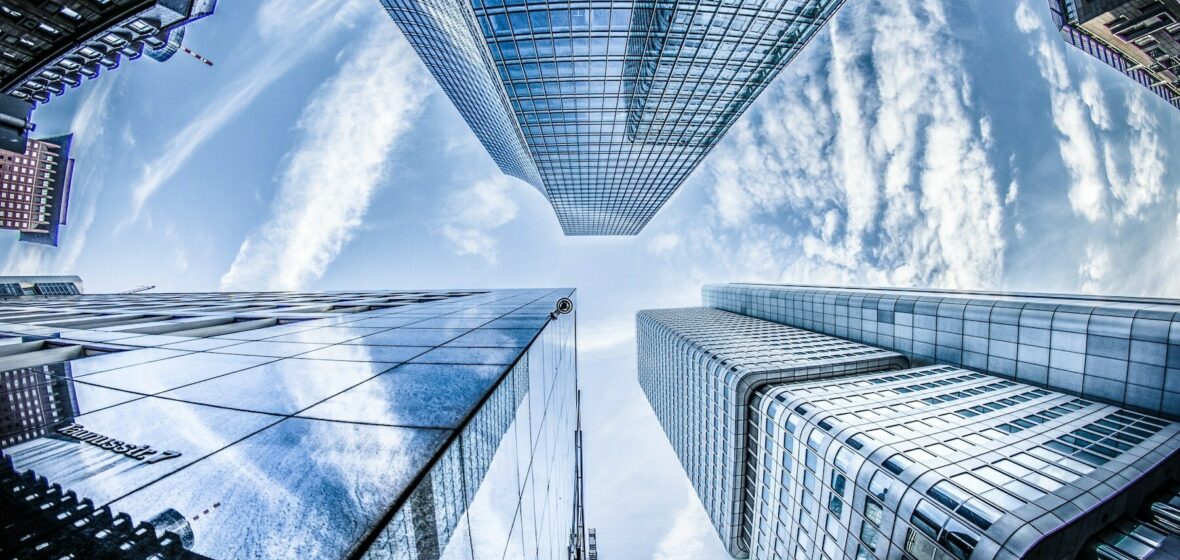 1. Sales specifications
You can include Bringme in your sales specifications easily using this template.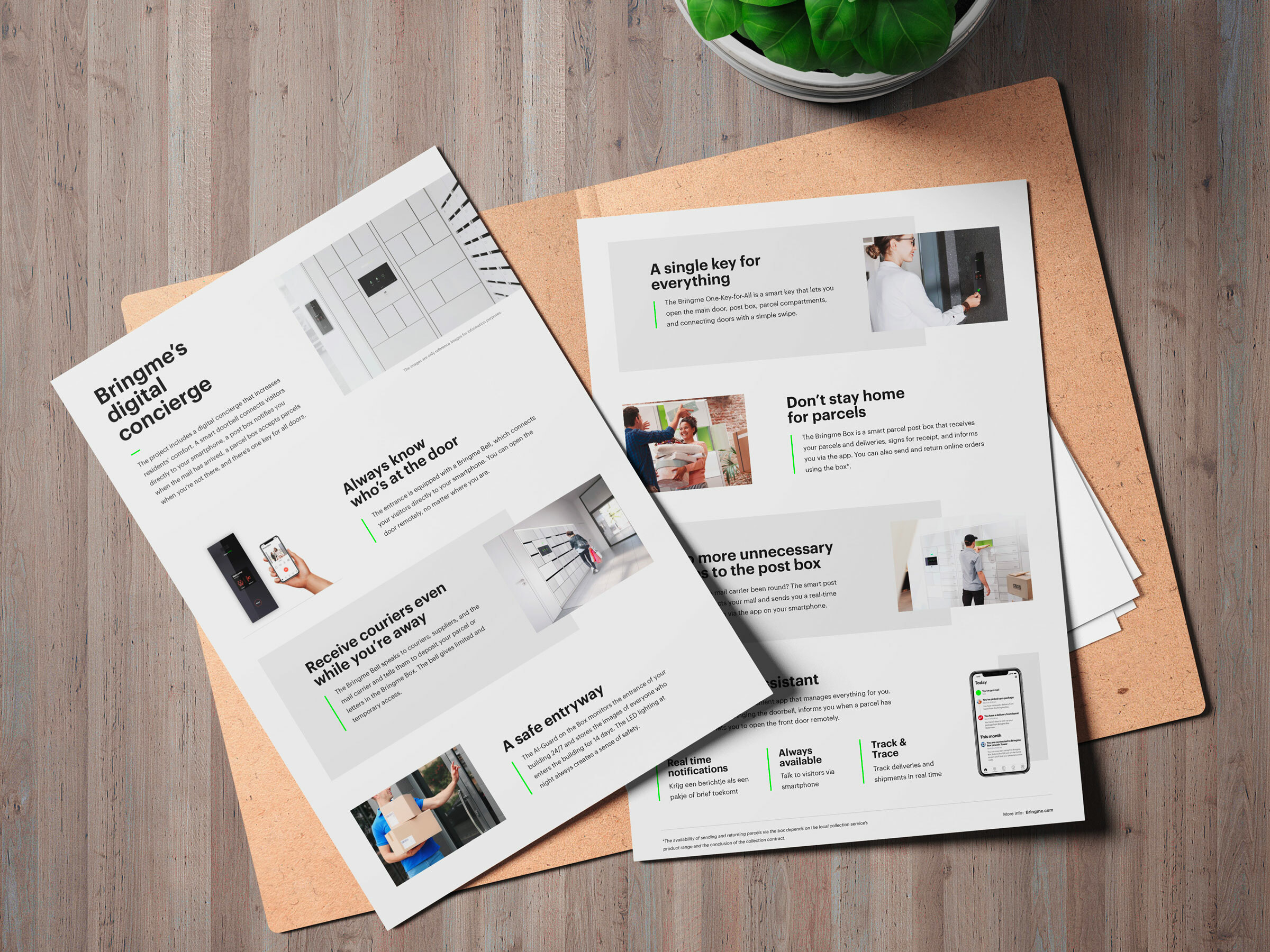 2. Newsletter for (interested) buyers

Use this template and introduce the digital concierge as a USP in your lead generation campaigns.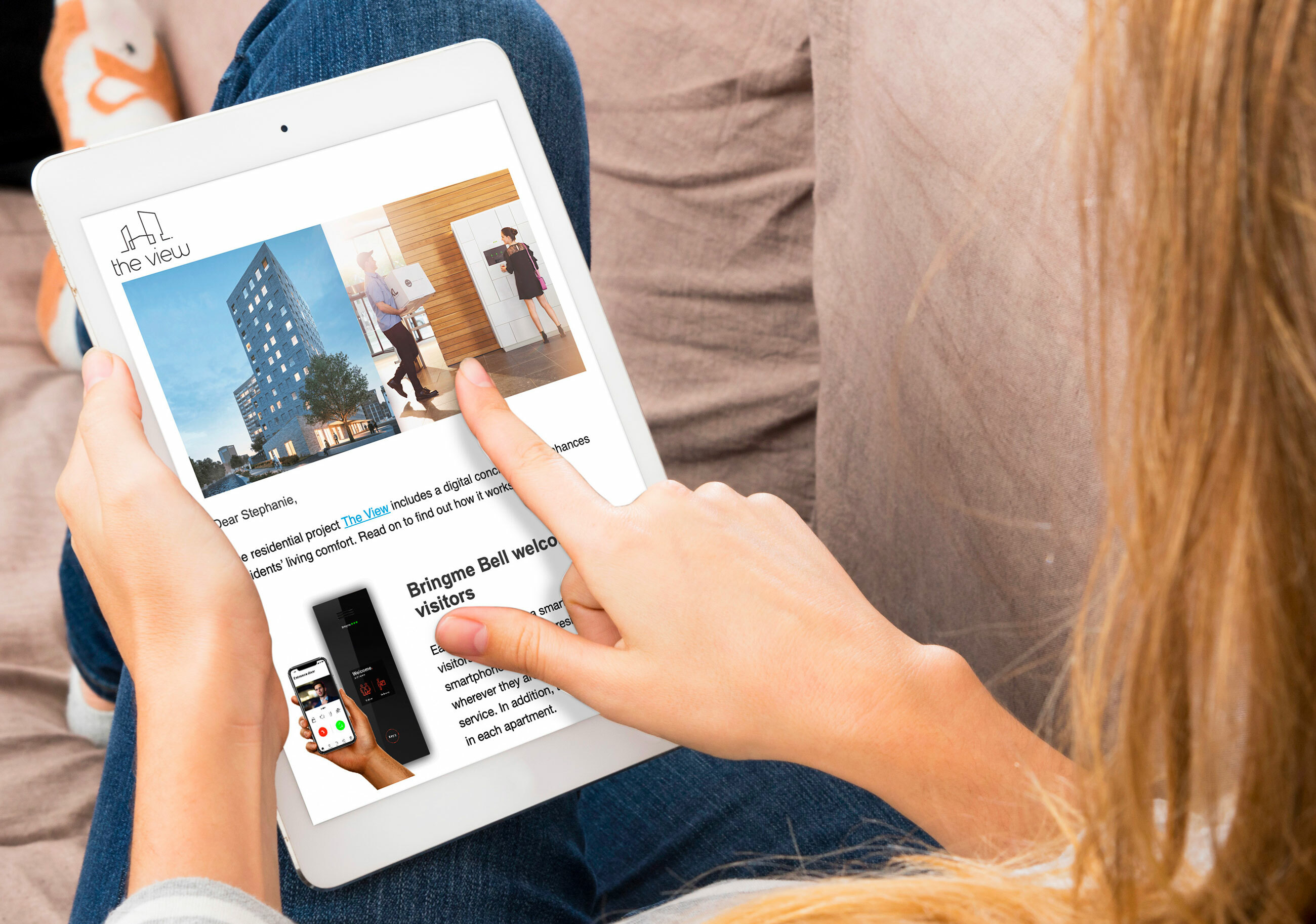 3. Website
Emphasise all the advantages of Bringme's digital concierge on your website using this template.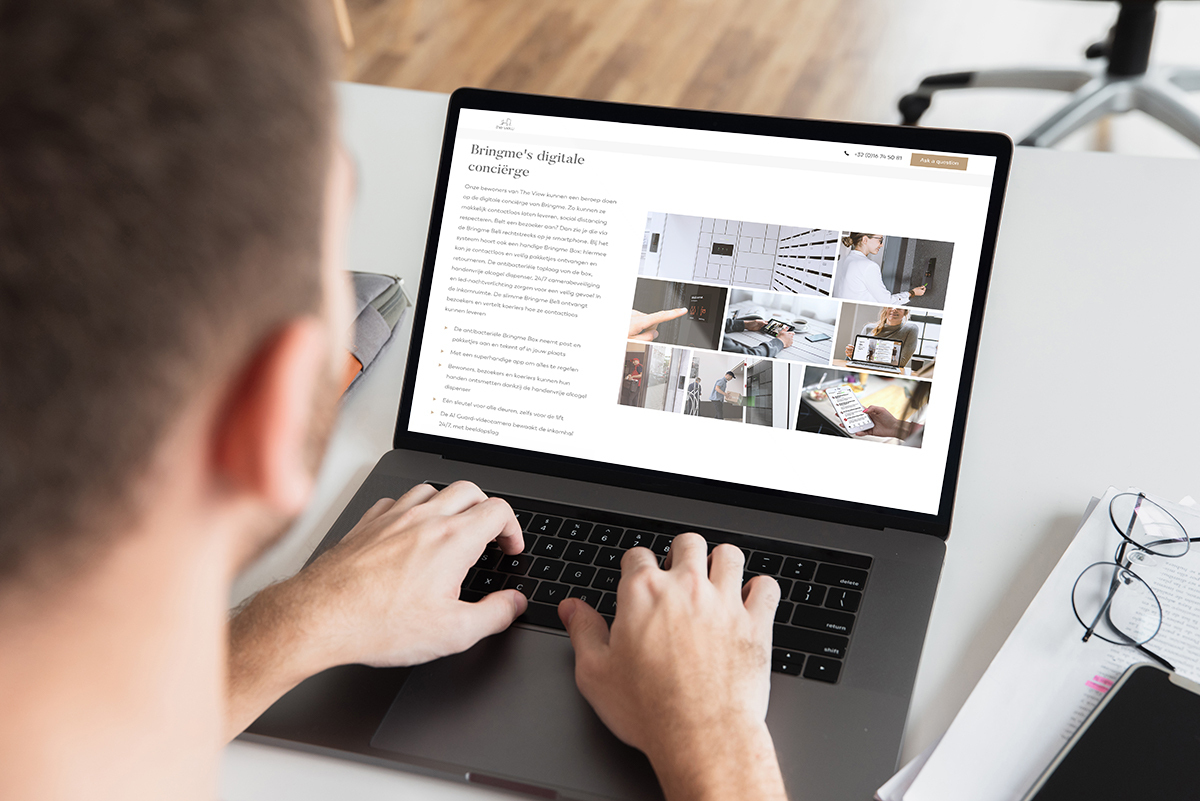 Don't forget to add the digital concierge quality label to your project.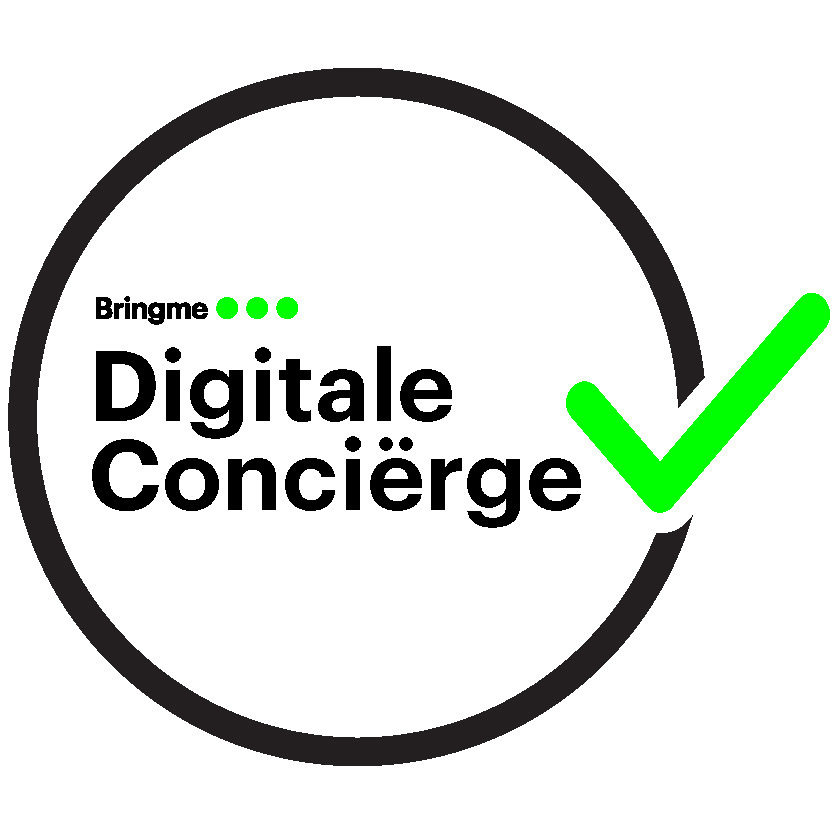 4. Advertisements
Use this template to promote the benefits of your project in magazines.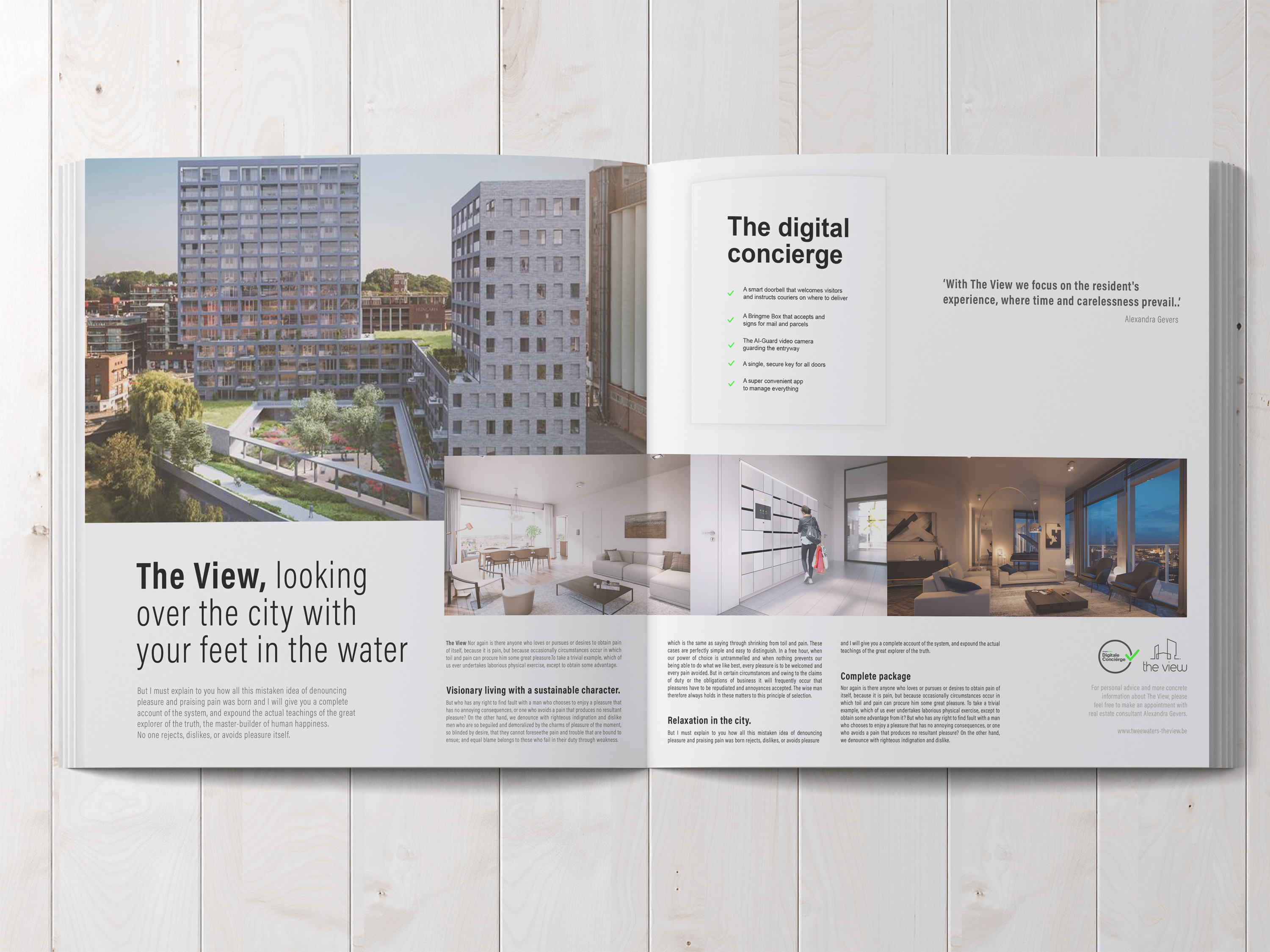 5. Social media

Post these photos and content on your social media and increase your reach.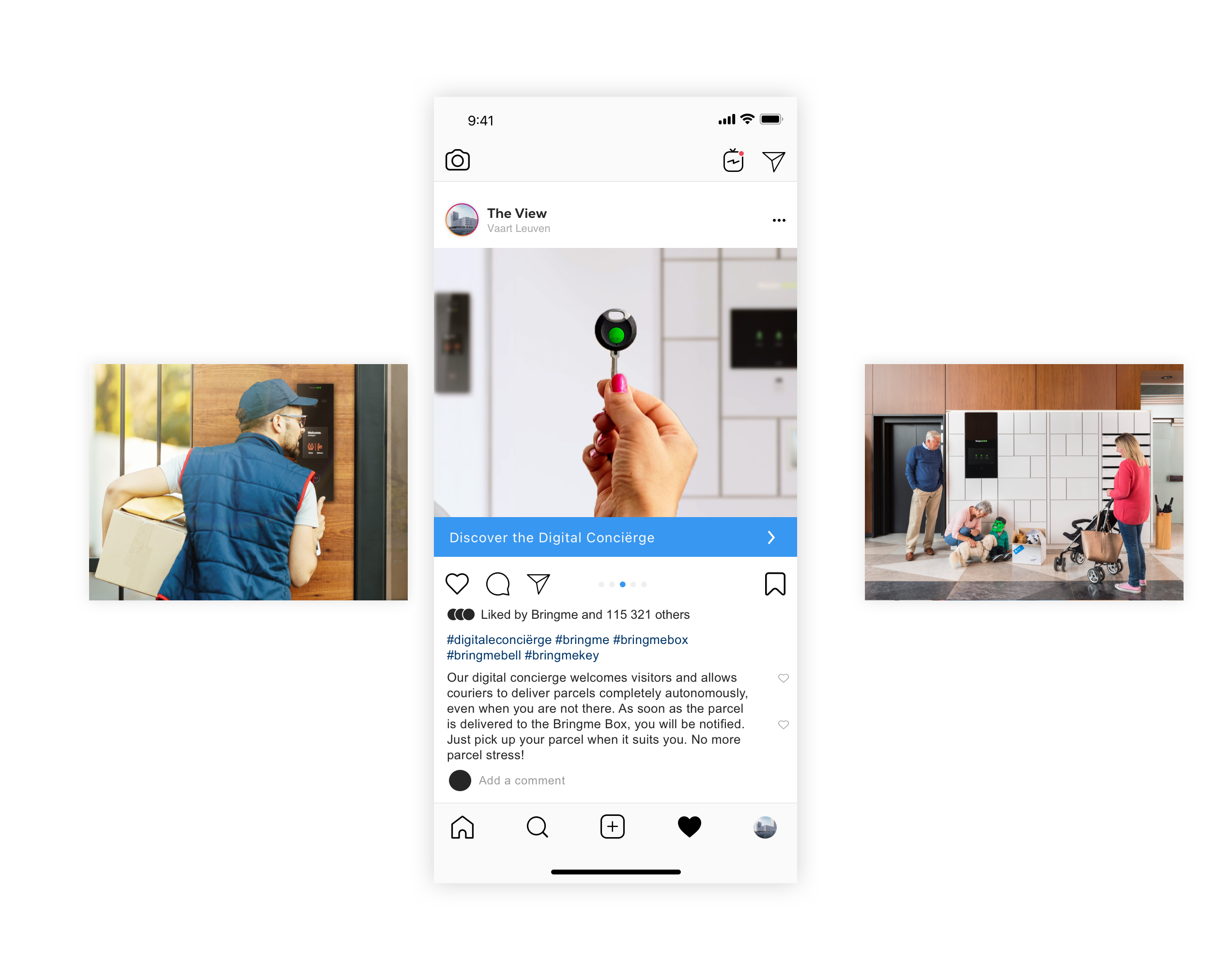 Do you want to strategically communicate about Bringme's digital concierge in your project?