Decos' digital reception welcomes visitors and parcels
Decos is an IT company that uses its own software solutions to go for a 100% paperless office. They felt it was high time to also digitize their reception. But the company didn't want half measures. They decided to go the whole hog. They started by banning every last scrap of paper, sent paper mail back unopened with the question to be contacted by mail, and even went paperless in the facilities (yup...). The next logical progression was to move from digitization to automation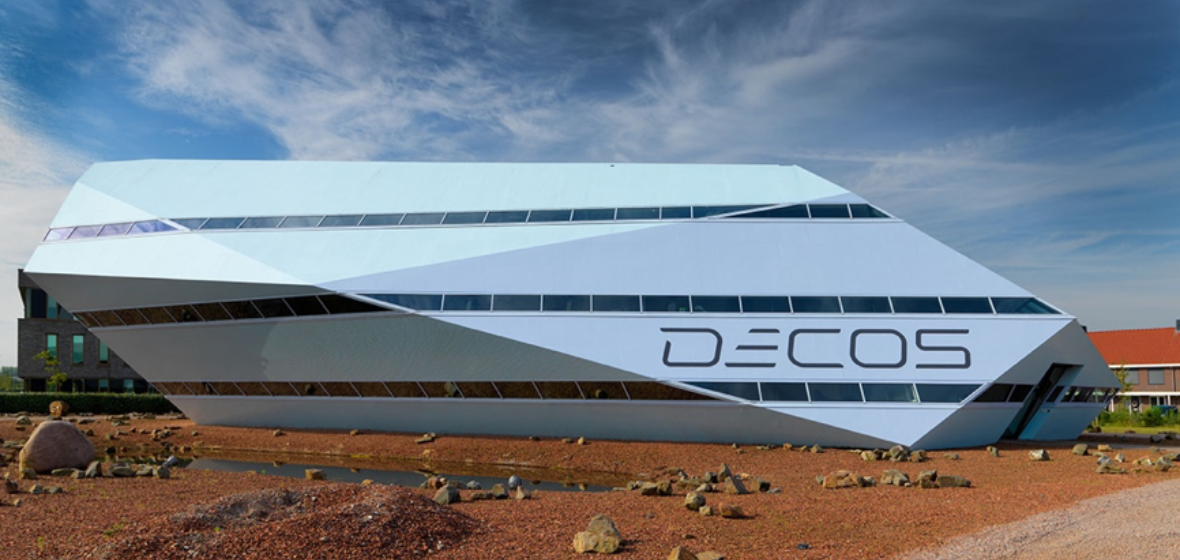 Beam me up, Pepper
If you pay a visit to Decos in the Netherlands, you'll think you've ended up in a sci-fi movie. The company's building is shaped like a meteorite and located in an look-alike desert - even if it's really an industrial estate. The science fiction feeling only gets stronger when you walk inside: the door slides open and robot Pepper asks whether you'd like to check in: "No, you don't have to key anything in, you can just talk to me," he says affably. After that, another robot comes rolling in to show you around. Speaking of full automation ...
On the way to a digital reception desk
In order to convert their reception with its two half-time staff to welcome visitors, Decos began by determinedly returning all paper mail. They opted for an external switchboard, so no one was needed in-house anymore to pick up the phone and put calls through. Things became even more fun when robot Pepper joined in order to welcome visitors.
With Bringme, of course
The frosting on the cake? The Bringme Box as a real digital reception desk. Couriers and delivery people let the addressee know the parcel is delivered. Using the Box, co-workers can quickly and easily receive parcels or exchange equipment among themselves. Which ensures internal logistics runs a good deal more smoothly.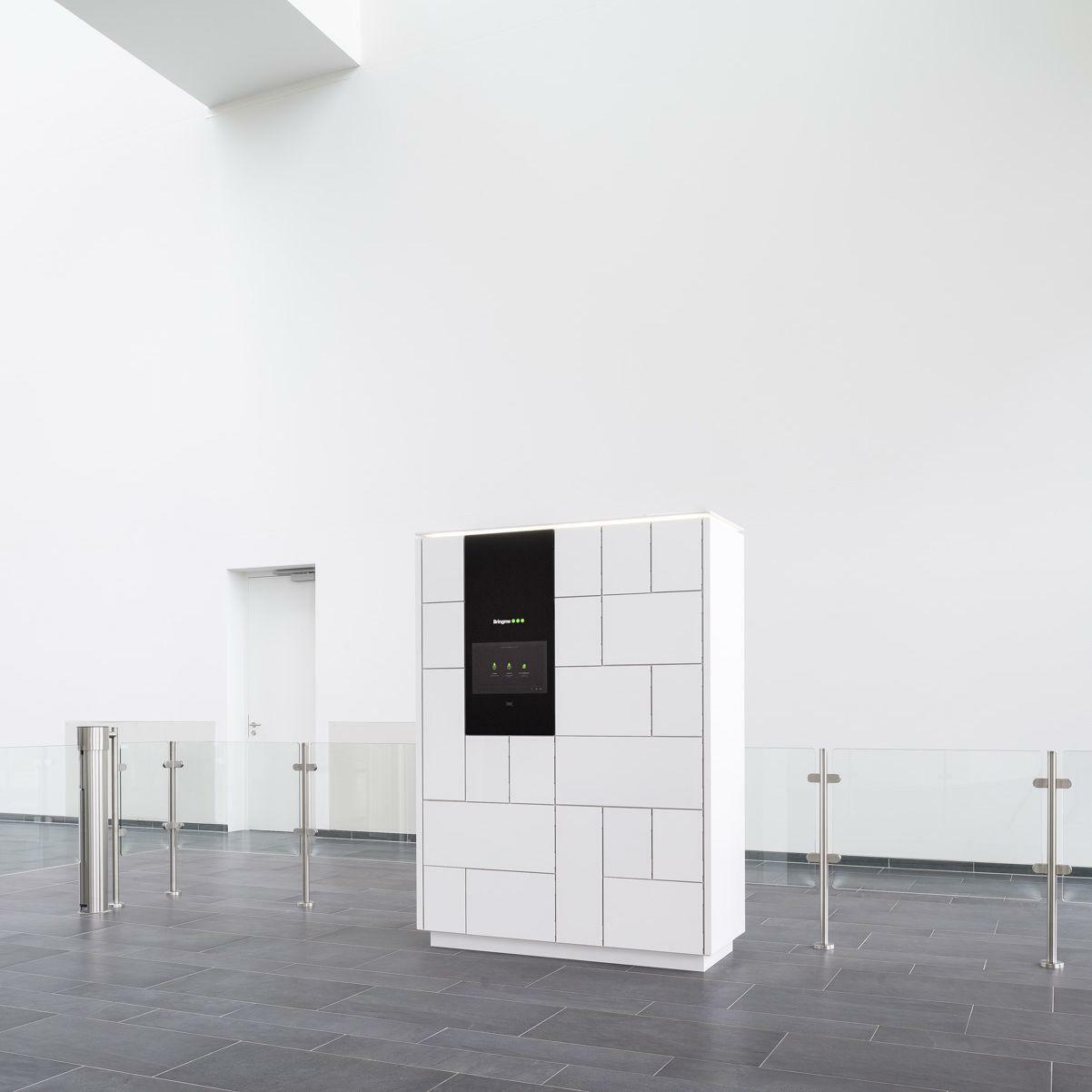 Sometimes, 3 employees were running to the reception simultaneously when a courier checked in. You do the math. Now everything is automated,"
With the Bringme Box, Decos no longer loses time receiving couriers or delivery people and distributing parcels. The 100% digital reception is now in place.

Decos chose the Bringme Box because it:

receives and signs off for all parcels instead of the addressee;
lets couriers and deliverers check themselves in at the entrance hall;
lets staff exchange things safely and easily;
complies with the new GDPR rules and safeguards staff privacy;
creates a fully automated reception.