How Barco optimizes the work-life balance of its employees
Tucked away in the greenery in Kortrijk lies a brilliant feat of architecture: the Barco One Campus. Barco was founded in 1934, but in the past few decades it has become a leading worldwide player in the world of high-tech. Passion for innovation is at the heart of the company's policies. And yet, with Sabine Bouckaert, Program Manager of the Barco One Campus, we mainly talked about ... people.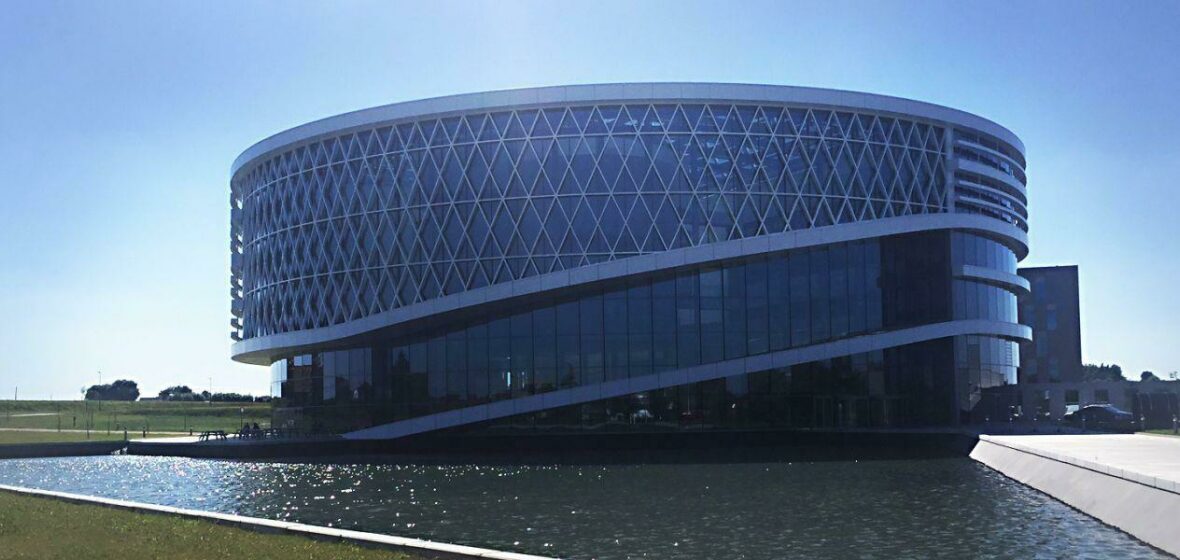 How many people work here on campus?
In Belgium, 1,200 people work for Barco. 800 of them work at this location. We've attempted to create an ideal work environment here on campus, because people are what matters most to us. For one thing, we require very specific profiles. We appeal to those with attractive salary packages and by going beyond the usual fringe benefits. For instance, we offer a weekly delivery service for groceries. Bringme is another initiative that dovetails perfectly with our aspiration to optimize our employees' work-life balance.

Read more about the Bringme Box
How do employees react to that extra service?
Very enthusiastically! It hasn't been in use for very long, but we can already see many people using it. I often hear that it's a fantastic service.

We communicate about this complementary service in several different ways: e.g. on our intranet or in our newsletter. The Bringme service is part of our onboarding procedure since it's an important benefit for our employees.
The Bringme Box was given a top-notch spot here. How did you come to pick this location?
We were in the middle stages of construction when we heard about Bringme. Because we got in touch with Bringme at exactly the right time, we were able to adapt the plans so that the Bringme Box fitted perfectly. We've even provided space for a second box! At the end of the working day, you just walk past the Bringme Box, open it up, and snap up your order. For the couriers, we've clearly signposted on what side of the building they should make their deliveries.
Why did you opt for Bringme?
In short, it's all about our ambition to provide our employees with a healthy work-life balance. So many private orders were being delivered here, because people just spend more time at the office than they do at home. Those orders arrived at reception and that wasn't very convenient for our receptionists. It cost them time and they always had to take responsibility for all deliveries. It also didn't look very nice, having all those boxes in the reception area. We also wanted to guarantee the privacy of our employees since the parcels at the reception are private. Bringme solved all that: parcels safely and discretely end up in the right hands.

We really wanted to meet our employees' demand, because banning private deliveries just wasn't an option for us.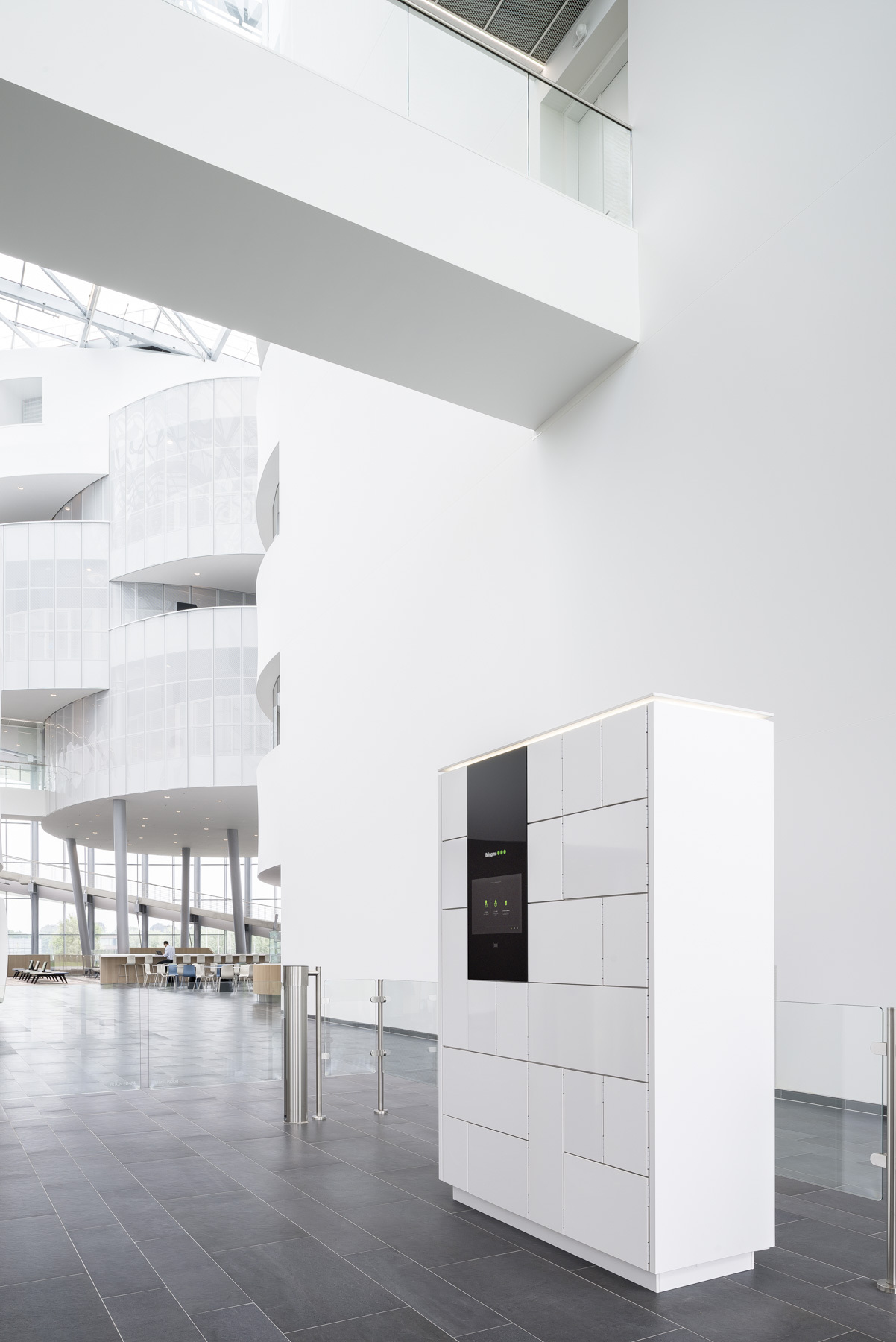 What changes have you seen since the Bringme Box arrived?
Our receptionists never have to get involved with them anymore. They're over the moon that they no longer have to take responsibility for private purchases and for items they don't know the value of. That also means our reception area is now clutter-free. In addition, Bringme enables us to keep private and professional purchases completely separate.
Have you yourself had things delivered to the Bringme Box?
I have, yes, on several occasions. I especially like not having to go to the post office anymore. Mostly, I only manage to make it there on a Saturday morning, when the queues are long. So the Bringme Box saves me a huge amount of time. I've also noticed I've begun to buy more things online. If you're working full time, you've got very little time to go shopping, and these days it's so easy to buy things online. In the evening, I order something on my iPad from the comfort of my couch, and I pick it up here. It's just perfect.