How Bringme contributes to the safety of office buildings in London
During the past few years, we've unfortunately had to face up to the fact that the world often isn't a very safe place. That's why, more than ever, safety is a top priority for many large cities. Including London, where safety measures were cranked up to never-seen-before levels after the attacks in 2005. Everyone is constantly on the lookout for ways of making and keeping buildings as safe as possible. One of the ways to achieve that is making the switch to centralized and supervised parcel processing. In London, we spoke to Bevan Vollenhoven, building manager of Telephone House, about how his choice of Bringme fits in with the current situation.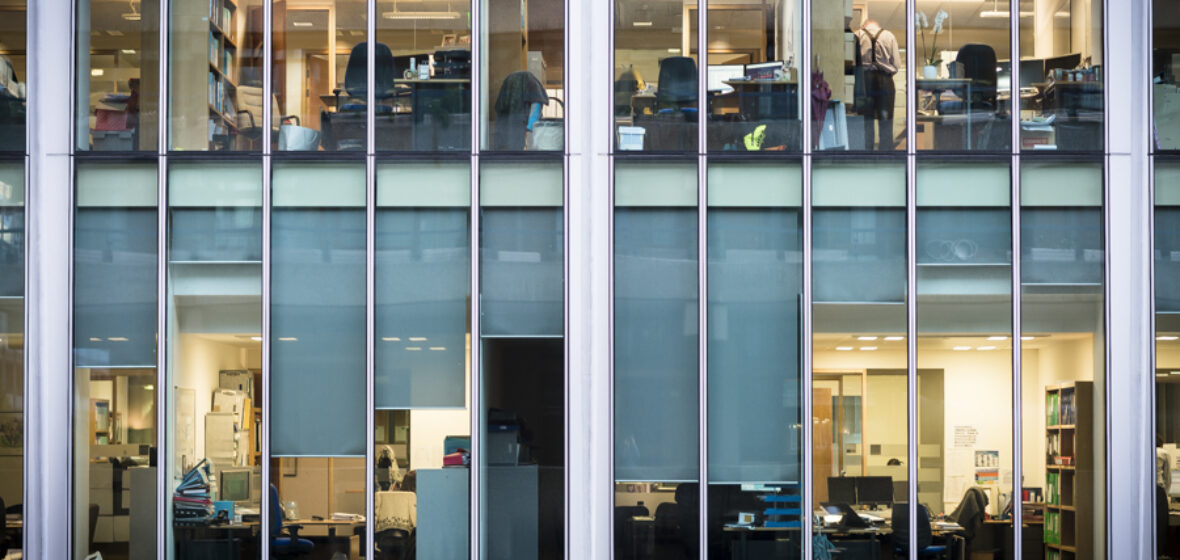 Safety is a top priority for building managers and a full-time job, not only in London but in many other large cities as well. One of the ways to achieve that is making the switch to centralized and supervised parcel processing. Especially since the associated technology is being refined and updated non-stop with the latest state-of-the-art possibilities.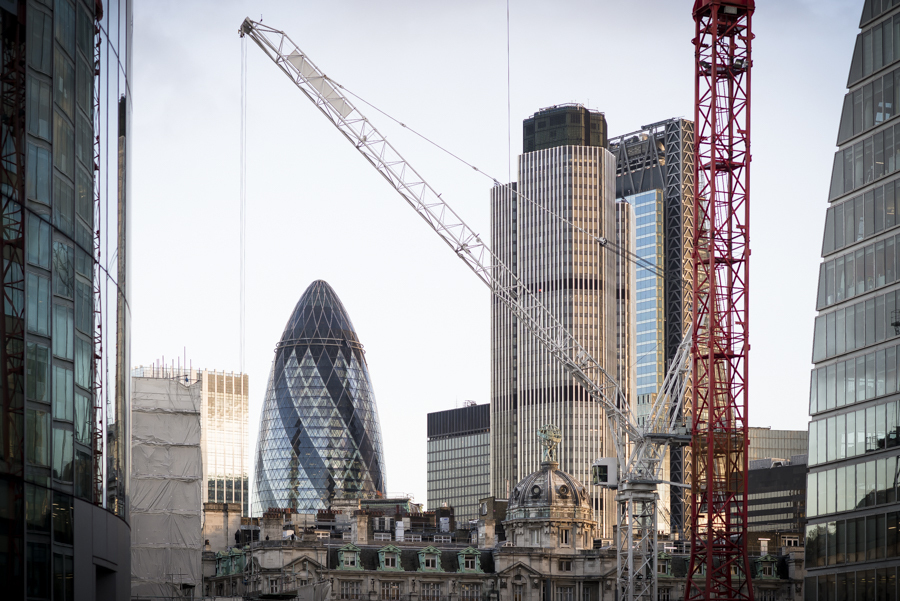 The problem: everyone could just walk in
"Telephone House is home to seven completely different companies," Bevan starts off. "When I started working here, there was no solution for post and parcel processing. You can only imagine what the explosive growth of parcels meant on an average workday: everyone could just walk in." That bothered Bevan and was the first change he made: From then on, everyone making a delivery was required to check in at reception to provide information about the delivery, the company, and their number plate.

And yet, Bevan still wasn't happy with the solution. "Very nice, of course, to know who the delivery's for. In the end, however, you still had no control once the couriers were inside."
The solution: Bringme Box in the cellar
He then bumped into Bringme by chance. "As soon as the concept was explained to me, I saw how many doors the Bringme Box opened for us – and I don't mean that literally," Bevan says. "The box was installed in the cellar for maximum accessibility. The messengers don't have to make their way to the various floors to deliver their parcels to the companies. Since parcels are no longer entering the building unchecked, everything is a lot easier to keep track of for us."
With the Bringme box, we have an overview of who's delivering what and where it's going. Not only does that increase security, it also saves us substantial time.
The result: staff stopped losing two or three hours
The Bringme Box's main task is to centralize the large flow of parcels, to increase the safety, and to make things easier for everyone: for building managers and companies based in the building, but also for messenger services. Bevan: "We had no overview of everything coming in the course of a day. Now we know exactly who's delivering what and where it's going."

How enormous that flow was, became obvious when reception staff stopped losing two or three hours just handling parcels on a daily basis. Some companies have their own mailrooms, but they still opt to accept orders via the Bringme Box. "They think it's safer. The parcels are in the box and they're not going anywhere. In the mailroom, there's always an off chance that stuff goes missing."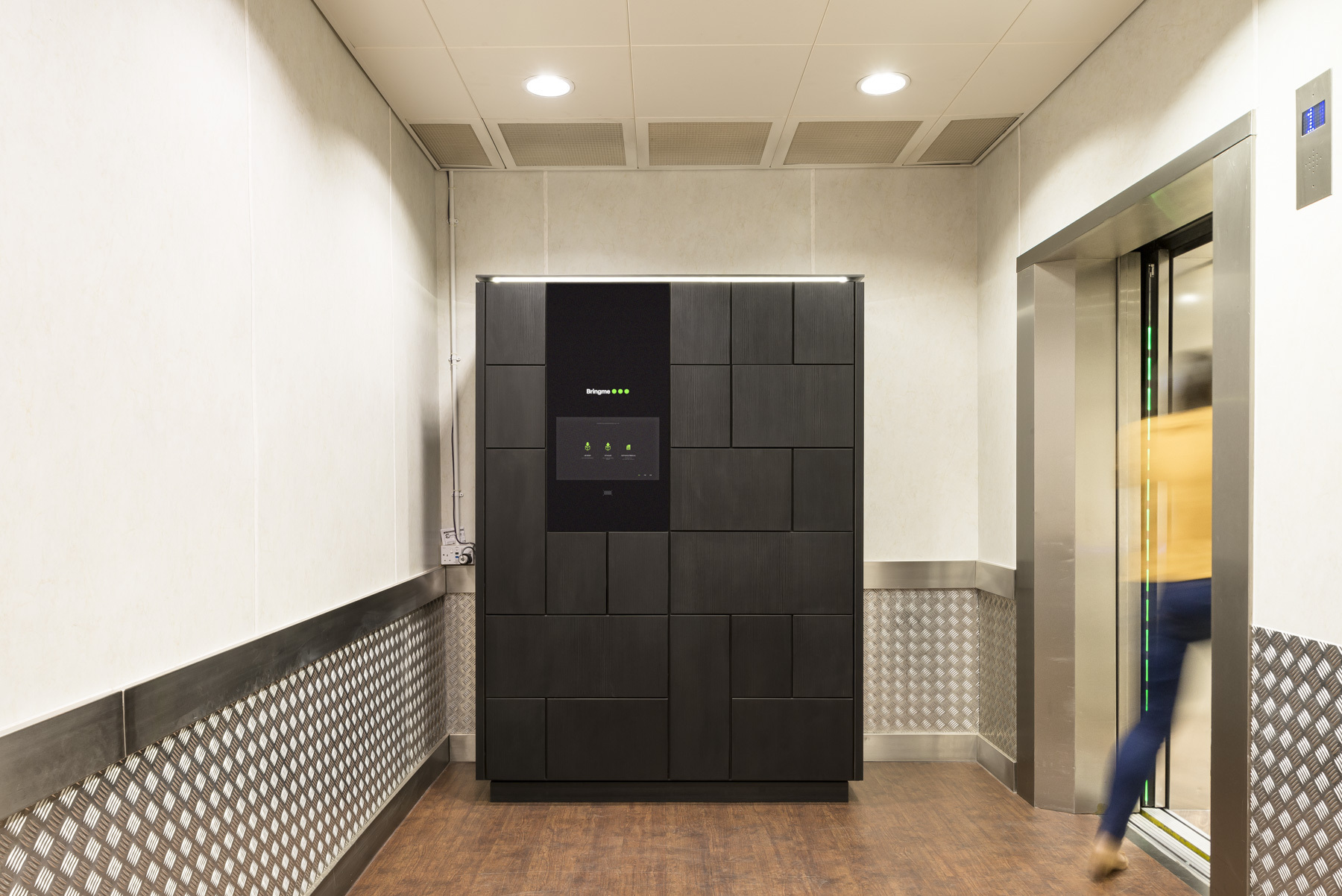 Safety first
With everything that's going on in the world, we are glad to keep an overview of all parcel deliveries, increasing the safety for everyone who works and lives in the building."

For Bevan and his colleagues, the work is never done, but Telephone House has made the switch to safe deliveries together with Bringme.

It's great to be able to contribute to security at Telephone House and in other office and residential buildings in London. Safety first!