Bringme Box: smart parcel locker
The Bringme Box scans every parcel and delivery, signs for receipt, and sends a message to the recipient. Employees can send and return business and private parcels contactless. It also serves as a service point for the exchange of (IT) material and automating your internal logistics.
Automated delivery, collection, and dispatch.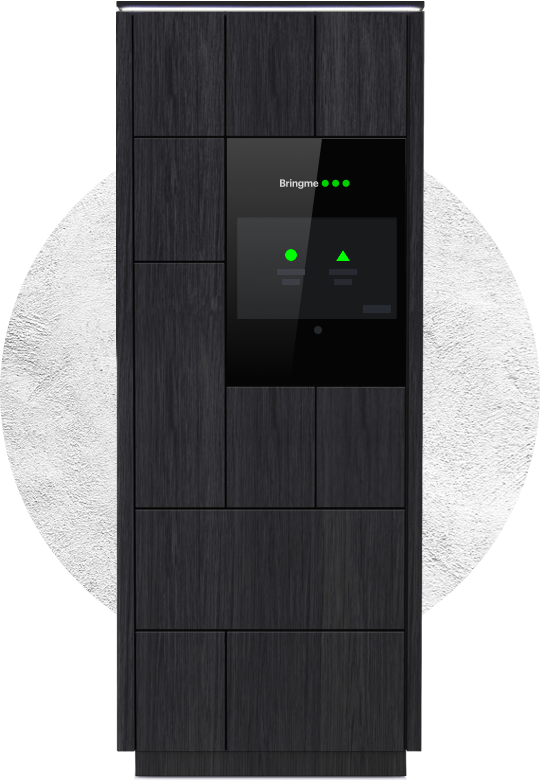 Delivery and collection

The Last Inch Operating System grants safe access to every courier and supplier

Safe delivery between colleagues

Scan your company badge or personal access code
Shipping and returns

Prepare parcels and letter post for collection

24/7 service desk

(IT) material always available for employees and customers

Digital proof of delivery

Compartment-detection scans the delivery; the box signs for receipt
Any courier and supplier can deliver to the box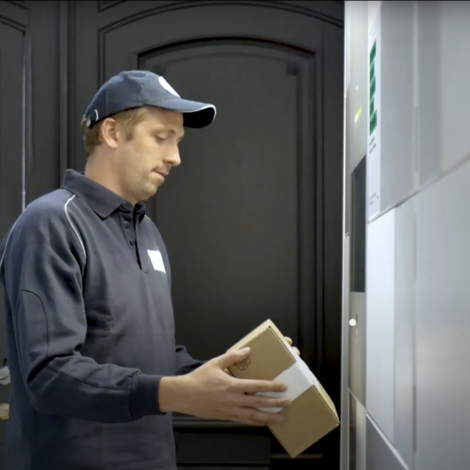 The courier scans the parcel personally
So you no longer need to receive couriers or sign for proof of delivery.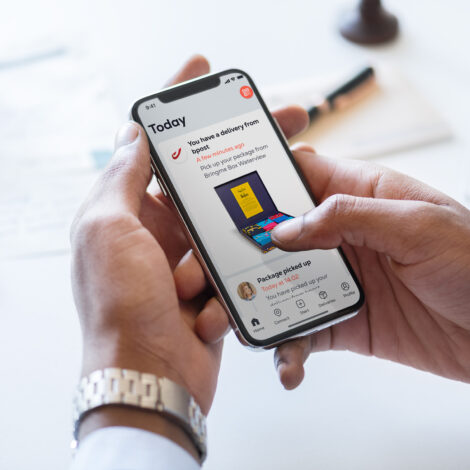 The recipient receives a message
You no longer need intermediaries or reminders.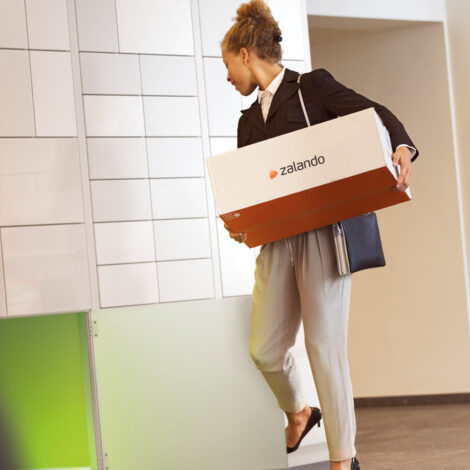 The employee scans their QR code
You no longer need to store or distribute parcels.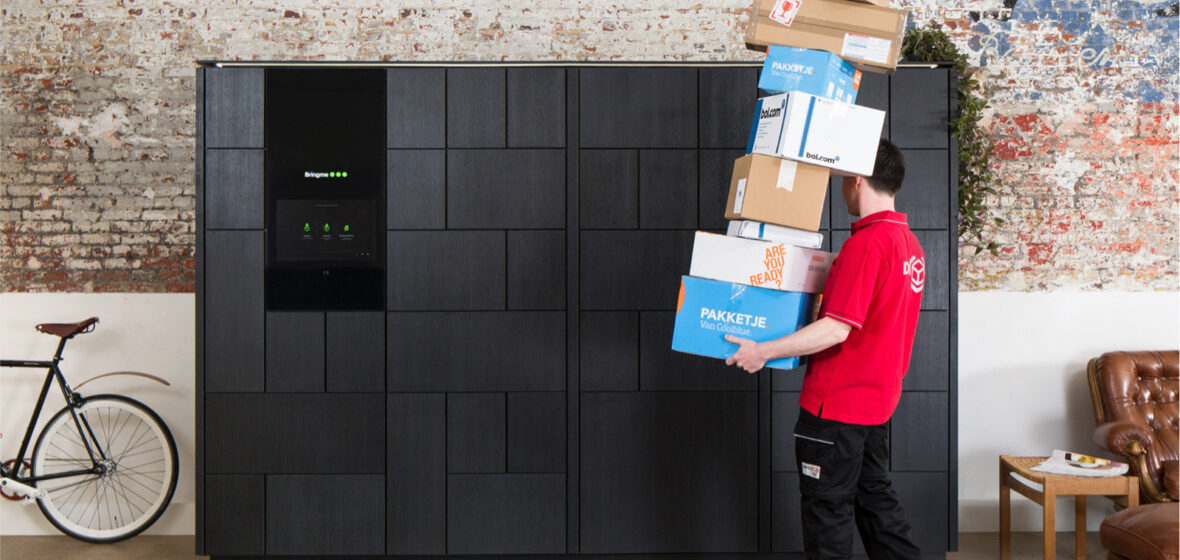 Collect & Send via the box
Put all your parcels, returns, and letter post in the box for collection. A lot safer and a time saver for everyone. Never go to the post office again!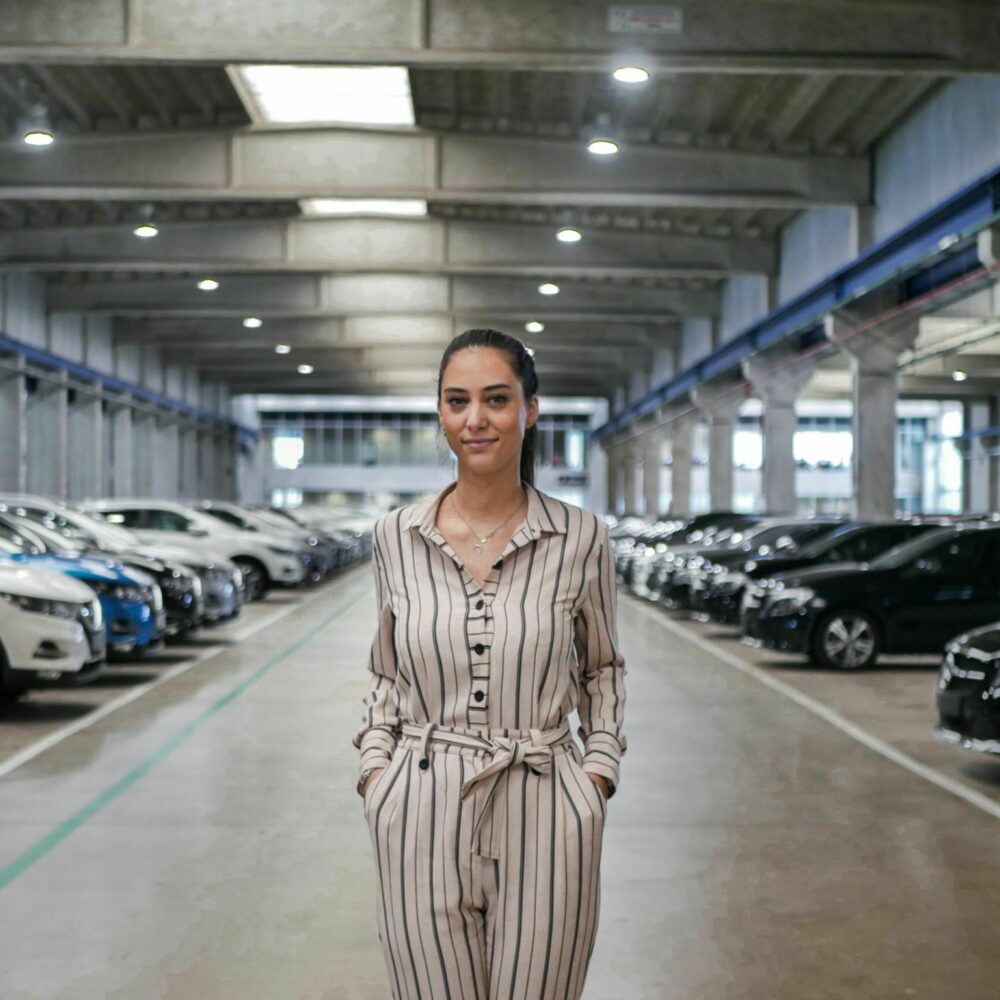 "The increase in parcels disturbed everyone's concentration, so the company installed a smart parcel box"
- Laura de Rosa, Carconnex
Automate your asset management
Make (IT) equipment or office supplies available 24/7 and keep an overview of all the resources in your organisation.
Immediately see who receives the assets, who uses them, and who returns them.
Simplify and track the on- and off-boarding of employees, company-sensitive documents, keys, etc.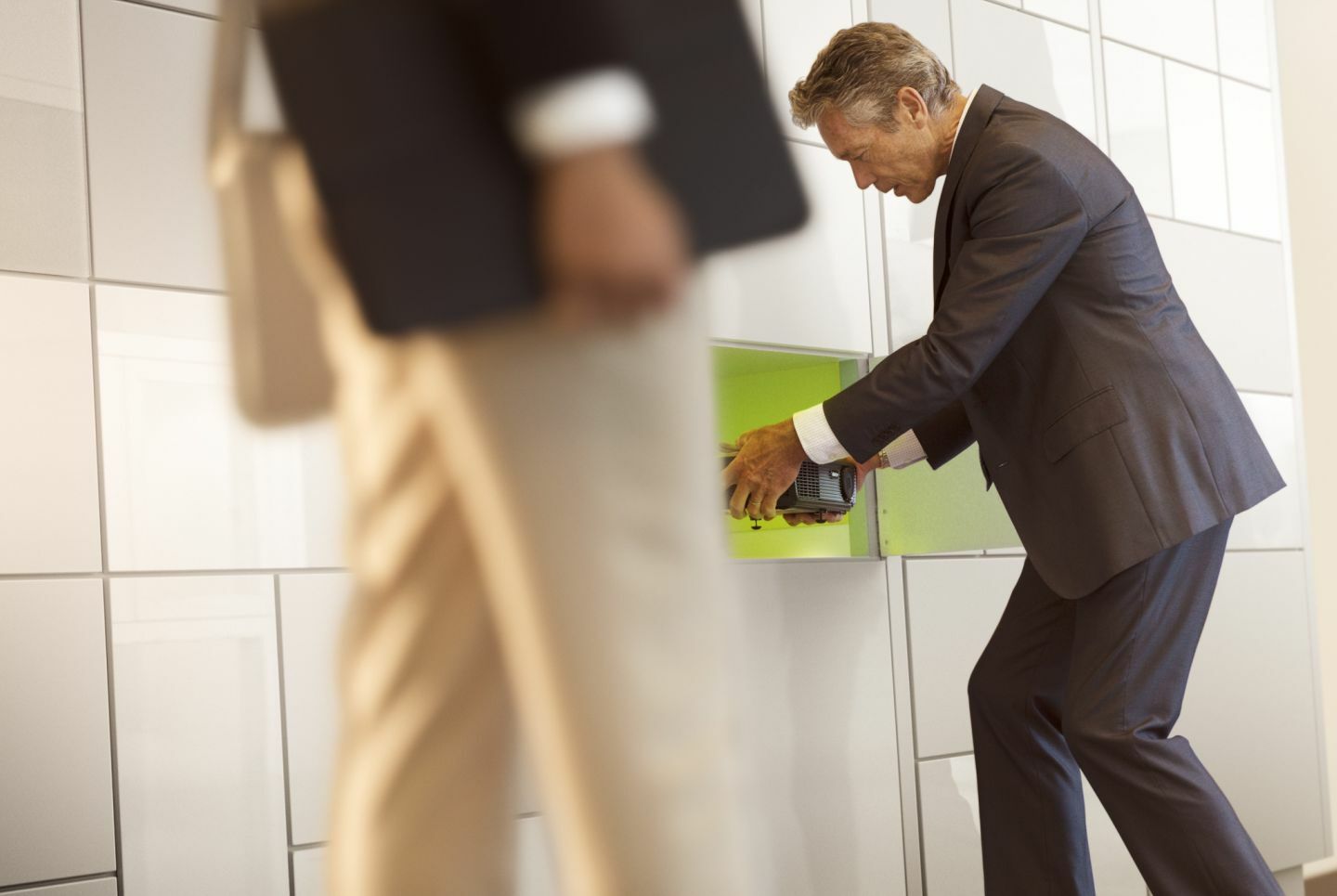 Safe handover, including to teleworkers
Employees easily find their internal deliveries and parcels.
They get notifications and reminders, whether they are at home or at work.
The smart parcel machine for outdoors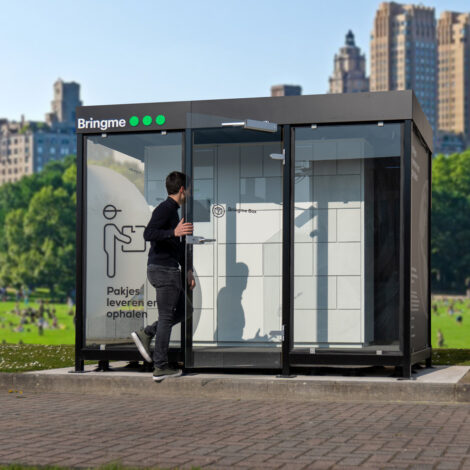 Outside, yet inside
Receive parcels and deliveries securely and conveniently, in all weathers.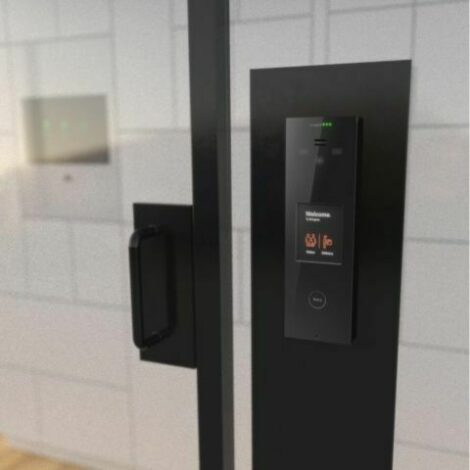 Smart access
The Box Outdoor is expandable with digital access control: Bringme Bell, Key or company badges.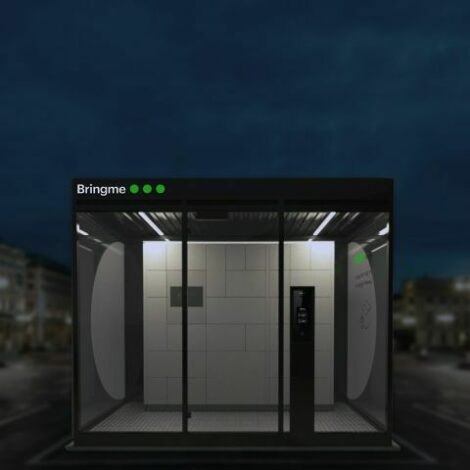 Available 24/7
Your company is closed, but the Box Outdoor remains available outside office hours.
Would you like a Bringme Box in your company?
I'm happy to advise you!
6 main features for a professional mailroom management
Award winning design
Immediate 'wow' feeling in the entrance hall
Completely private
ISO 27701 compliant with GDPR extension

Teleworking service
Facilitate transfer between teleworkers and office workers
Compartment detection
Smart sensors know when a parcel has been delivered
IT security
ISO 27700 certified for extra security
1000+ companies choose Bringme
Discover how our clients spend time more efficiently, increase productivity and save costs.