Unique visitor management system
The Bringme Desk is a visitor registration system that takes care of your entire visitor management. It autonomously receives visitors 24/7, performs more tasks than a real-life receptionist, and maintains a uniform safety protocol, including for your employees.
More safety, less operational costs.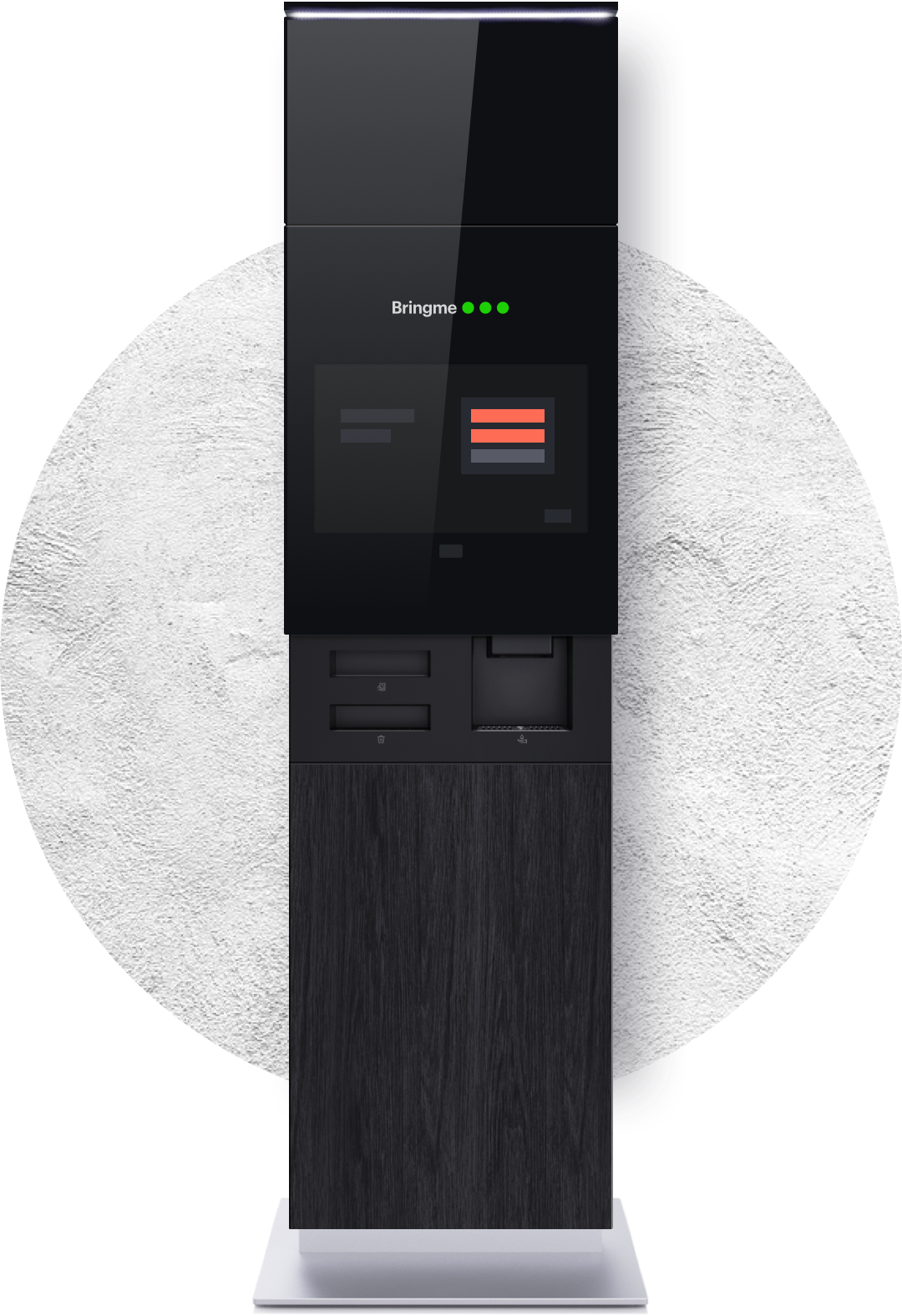 Fast Sign-in

The visitor scans the personal QR code he received in his invitation e-mail. Come on in.

Prevention measures

The visitor endorses the preventive measures that apply in your company. Totally safe.
NDA

The visitor signs a non disclosure agreement (NDA) if necessary. No risks.

Privacy Statement

The visitor signs the privacy policy. Everything as it should be.

All Clear Badge

The integrated printer prints out a visitor's badge. Peace of mind.
This is how the desk welcomes employees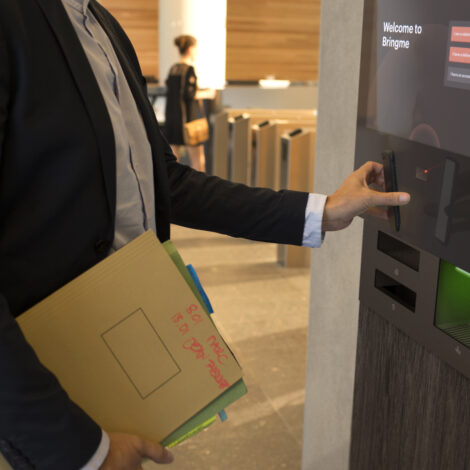 Good morning, scan please!
Employee scans their personal QR code or company badge.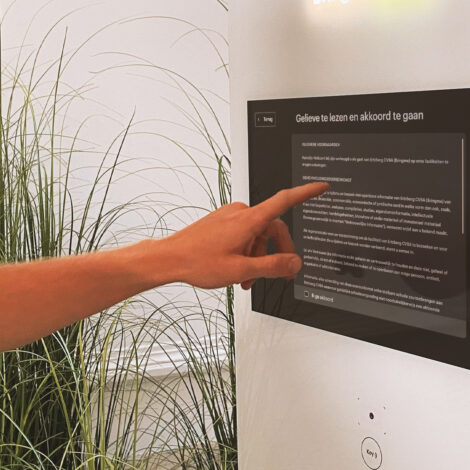 Safety protocol? Check!
The desk registers every employee and does a short security check, so you know exactly who is in the building.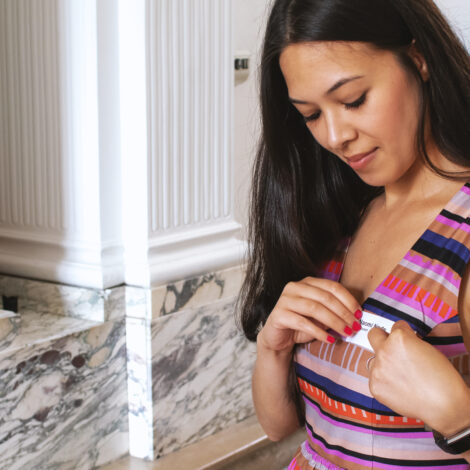 All clear? Check!
The employee disinfects their hands using the hands-free alcohol-gel dispenser. After this, they get the 'all clear-badge' and can go inside.
6 key features for a visitor management solution
Award winning design
Create a unique visitor experience.
Real-time notifications
Notify the host when their visitors arrive.
Digital signing
Have NDAs or other documents signed digitally.
Customised sign-in
Customise the Bringme Desk to your company.
Health checklist
Keep the workplace safe every day.
Speed up the sign-in flow
Send visitors an invitation email with relevant info.

Do you want to save costs with an unstaffed reception?
I'm happy to advise you!
1000+ companies choose Bringme
Discover how our clients spend time more efficiently, increase productivity and save costs.