2. Visitor management system
A digital reception also receives and registers visitors and employees. Using a visitor management system, this is done very efficiently & digitally. There are 2 types of visitor management solutions, but 1 clear winner.

Software as a Service (SaaS) solutions are intended to support the receptionist in their daily tasks. These solutions partly digitise reception but have various drawbacks. They do not work independently: a receptionist must always be present with a tablet or iPad in order to use the software. And they come with additional costs: the cost of the system + the cost of the receptionist using the system.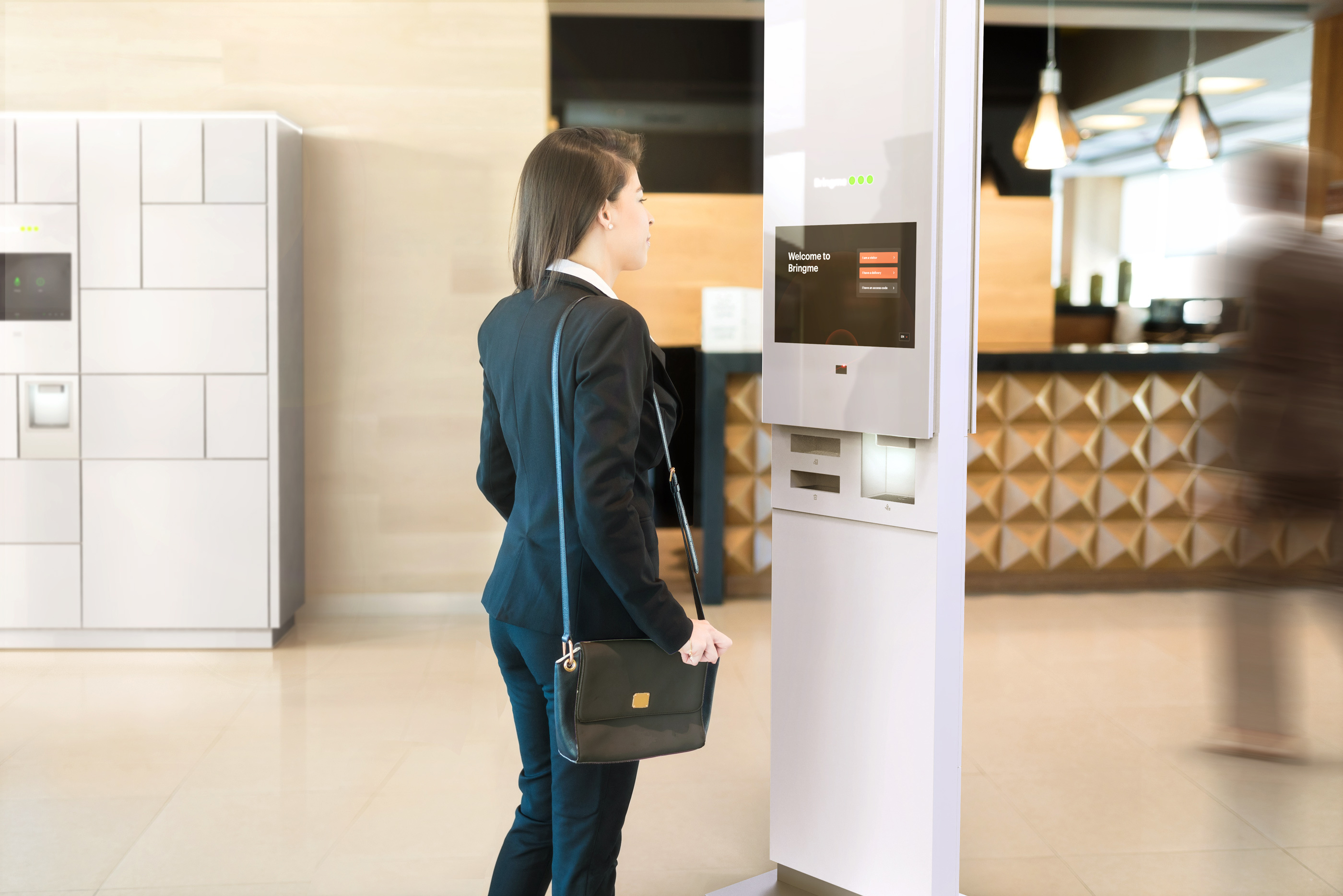 HaaS solution works 100% independently and automates the entire process of visitor registration. The system consists of several components such as a smart doorbell, badge printer, alcohol gel dispenser and QR code readers to open the doors. Because there is no need for a receptionist any longer, a company with a HaaS system saves a lot of money. And reception becomes a lot more professional. A fully-fledged digital reception therefore always offers a HaaS solution.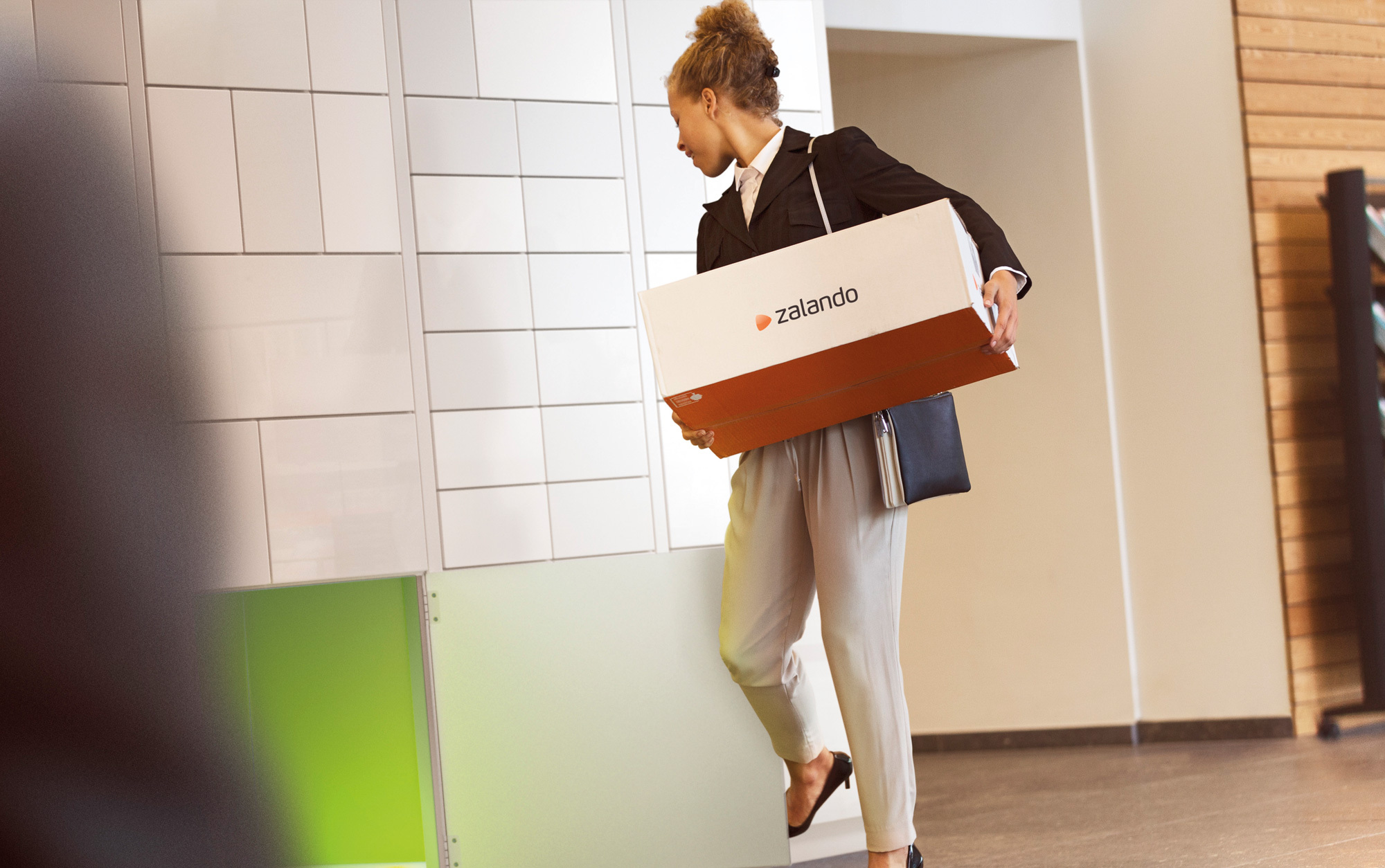 Privacy protection
Because parcels are kept in a locked parcel box, personal information on the labels, such as telephone numbers and e-mail addresses, remains protected from curious passers-by. The recipients can collect their parcels directly – in other words, privacy-proofed – without intermediaries. If employees receive a parcel, they get a notification with a personal QR code. They scan this code in the smart parcel locker system, which releases the parcel. Simple as that.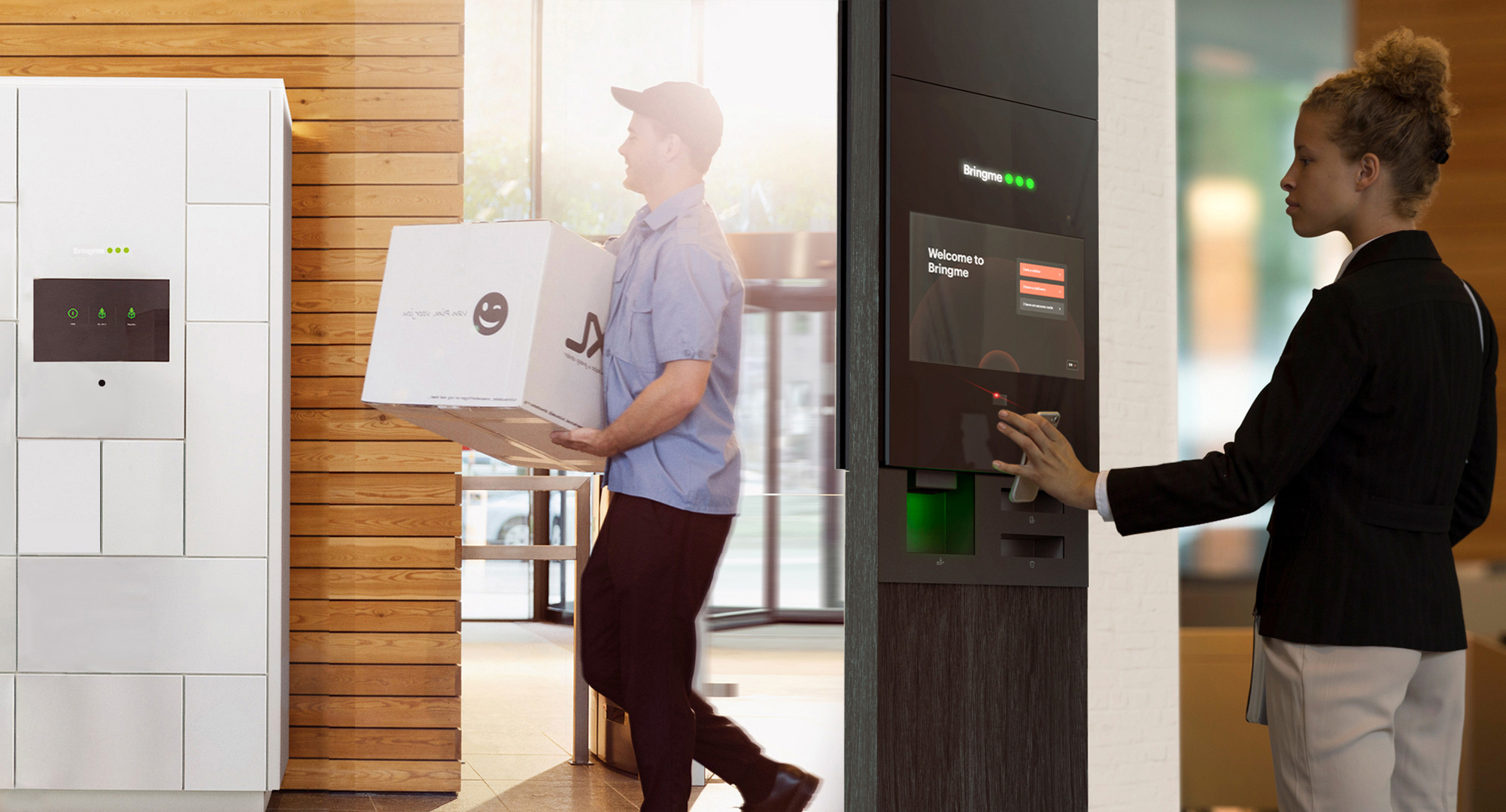 Benefits
Cost savings because a receptionist is no longer required
Time savings for employees because a smart parcel locker system scans every delivery, signs for receipt and notifies the recipient
Privacy because all deliveries end up in a separate parcel box, protected from prying eyes
Professional image
What can a digital reception mean for your workplace?